Most of us have seen these iconic landmarks one way or another, be it just pictures or the actual buildings in real life when visiting the popular landmarks ourselves. Many architects have spent hundreds of hours perfecting these landmarks so visitors like us could enjoy their view regardless of circumstances. But how many of us have actually seen what they actually look like from above?
Budget Direct decided to provide us with the answer by having their innovative insurance team take and render these six breathtaking pictures that they kindly shared with us in the midst of a worldwide pandemic. They portrayed the beautiful famous places by offering us a new perspective on even the most photographed tourist spots.
So, scroll down and see what iconic places such as the Eiffel Tower or Sydney Opera House look like from above.
More info: budgetdirect.com.au
Sydney Opera House (Sydney, Australia)
Image credits: budgetdirect
"With Kronborg in mind," wrote Sydney Opera House's architect, Jørn Utzon, "I was convinced that a new building in such a position as to be seen from all sides, had to be a large sculptural building." Utzon was keenly aware of how the structure would occupy Sydney Harbour since he lived near Kronberg Castle, which occupies a similar position beyond a steep drop, sandwiched by the coasts of Denmark and Sweden.
30 St. Mary Axe 'The Gherkin' (London, England)
Image credits: budgetdirect
You need to levitate 180m to reach the top of London's second-tallest building. On the way up, you'll notice that the building puffs outwards and then inwards again from its circular ground-level footprint. This leaves plenty of space for people to mill about like ants down on the ground while allowing for 47,000m2 of interior floor space.
Eiffel Tower (Paris, France)
Image credits: budgetdirect
X marks the spot. Cuddled by kidney-shaped lawns at the tip of the Champ de Mars, it may take you a moment to identify the Eiffel Tower. The centre of the X is the meeting point of four iron lattice piers that begin on the ground 300m below.
Statue of Liberty (New York City, USA)
Image credits: budgetdirect
An aerial view of the Statue of Liberty offers a clear look at the 11-pronged star on which it sits. The star may look like it was designed for the purpose, but it is actually a former fort, built a year before the War of 1812 to protect New York Harbor. Tour boats and commuter ferries pass there today.
The Colosseum (Rome, Italy)
Image credits: budgetdirect
This head-down view of the Colosseum looks pretty different to when it was first built for animal hunts, executions, and gladiator battles, nearly 2,000 years ago. Somewhere between 50-90,000 people of all classes would have gathered here, protected from the sun by enormous vela (canvas awnings) wrangled by hundreds of strong men, probably from the Roman navy.
Shwedagon Pagoda (Yangon, Myanmar)
Image credits: budgetdirect
Legend has it Myanmar's most sacred Buddhist stupa is 2,600 years old, making it the world's oldest Buddhist stupa and the oldest landmark on our list. Scholars estimate it's a remarkable 11-15 centuries old. Either way, the building has been enhanced over the years. The golden roof has been replenished by devotees, including the 15th-century Queen Shin Sawbu (BinnyaThau), who donated her bodyweight in gold.
Original Source: boredpanda.com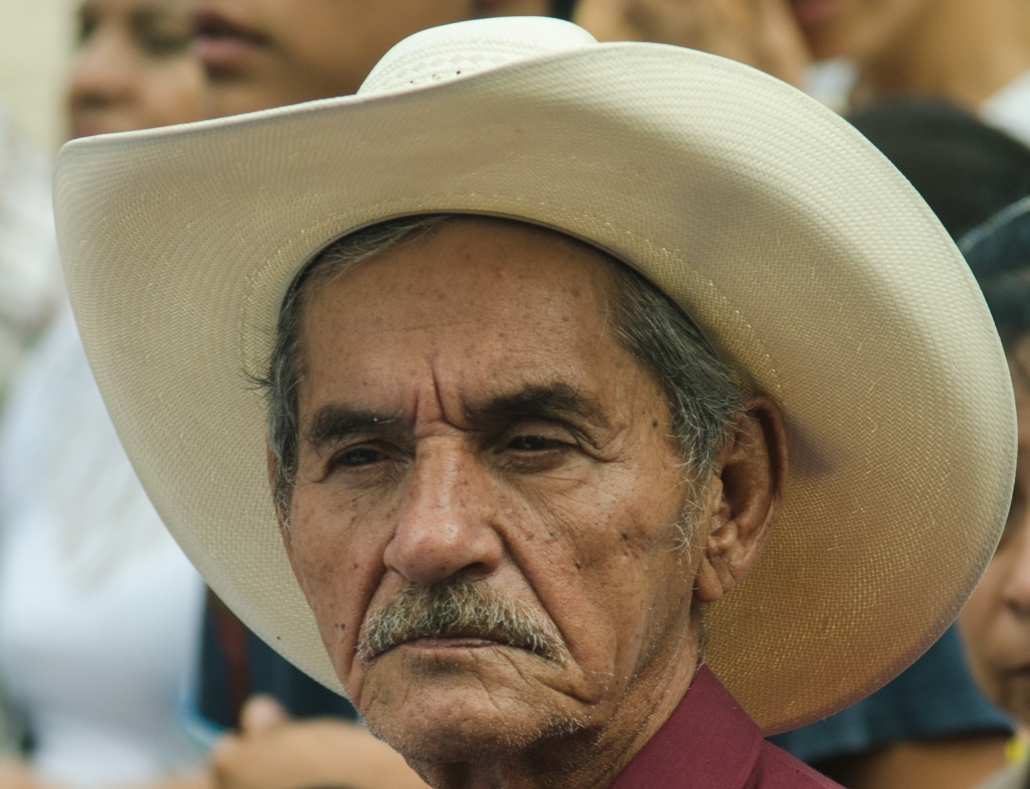 In today's society, people sometimes see the elderly as excess baggage rather than actual human beings. A place where this unfortunate reality is present is in Mexico, where 7.8% of the population is over the age of 65. Within this percentage, 41.1% live in poverty, 34.6 in moderate poverty and 6.6% ($1.90 a day) live in extreme poverty. Here is some information about elderly poverty in Mexico.
Poverty and Mental Health
About 29.2% of all elderly people live alone or with their spouses, be that in a small house or on the streets. The government covers only 46% (which only consists of the formal economy) of the elderly; the other 54% must struggle on their own. With no welfare, retirement plan and aid from the government, over 32,000,000 have no choice but to work past their prime. It is not uncommon for these elders to experience abuse, or for customers, employers or employees to take advantage of them. Due to this, many elderly are vulnerable to mental health issues such as depression, stress and loneliness that come from poverty. The day-to-day struggle to scrape up money and food for themselves and their families is at times a burden too heavy to bear. Results from an analysis of suicide rates in Mexico go as follows; from January 2014 to December 2015, 990 residents died from suicide, with 78.28% being males and 21.72% being females. The highest death rates amongst males were 20-24 and 75-79. For females, the highest mortality rate was from 15-19 years old.
Of course, there are ways both the elderly and their families can do to improve mental health. For the elderly that live with families, positive family dynamics (conversations, actions of kindness and a feeling of contribution) can greatly aid their mental health. For many seniors, nothing compares to the support from family. Another type of support is social support, which is support that comes from outside immediate family. This commonly comes in the form of encouragement from community members, co-workers and strangers.
Solutions
One reason elderly poverty in Mexico persists is that only 46% of them (within the Formal economy) have access to assistance programs. Nevertheless, it would be unfair to state that Mexico does nothing to help its elderly. INAPAM (Instituto Nacional para las Personas Adultos Mayores) is a popular program that allows any Mexican resident (over the age of 60) to acquire worthwhile discounts (10%-50%) on a wide range of goods and services such as food, medicine, transportation, clothing and recreational activities. Mexicans can apply easily if they have the necessary requirements. One specific requirement states that the person in question must present a form to confirm their address. Many elderly have no official home, so that fact can immediately disqualify them from applying.
Aztin is a nonprofit organization that focuses on providing needs such as education, nutrition, water and health. Since 1977, Aztin has worked closely with families trapped in poverty in the village of Tlamacazapa, Guerrero, Mexico, providing programs that vary from helping with dental hygiene, providing aid to those with special needs and implementing sanitation programs. Locals run Aztin with the idea of social participation in the hope that a sense of personal empowerment will begin with an inner spark of possibility and continue to grow.
Informal Workers and Poverty
For formal workers (workers officially hired, have a set salary, receive health benefits and work benefits), taking a day off is an option. However, 60% of Mexico's workforce is informal and within this percentage there are 32,000,000 elderly that work informally, thus eliminating any chance of receiving the benefits listed above. It is not uncommon to find a woman well past her 80s working 60-hour shifts in a supermarket without it officially hiring her. As a result, her only way to earn money is from the tips from her customers. For informal workers old and young, this is the lifestyle that poverty has burdened them with. Some may have money, but it is often not enough to call savings. At most, the money may last a week, but after that, these individuals may not have any choice but to work. Necessity and poverty corners the elderly.
A popular program that helps the informal population is called Seguro Popular. This program is an income-based health-insurance program that is available to all non-salaried people who cannot access social security due to not having employment under the government. This includes independent workers (freelancers), people with disabilities and the elderly who do not participate in the labor force. This program provides financial assistance to over 50,000,000 Mexicans and is slowly improving access to health care, especially for the poor.
The Mexican government and its people are diligently working to find ways to provide for their elderly population. Through the continued work of Aztin and the Mexican government, elderly poverty in Mexico should reduce.
– Aaron Samperio
Photo: Flickr
The post Elderly Poverty in Mexico: The Forgotten Generation appeared first on The Borgen Project.
Original Source: borgenproject.org