Money is a fundamental necessity; we need money for food, for clothing, for education, for healthcare and for sustaining our lifestyles. To make money, we need to put in the dedication and the hard work into our jobs.
We are all so actively engrossed in the process of making more money that we often put other important things like our passions, hobbies, families and friends, in the backseat. Aren't all those things the very reason we were earning money for, in the first place? What if people could have a secondary, or passive source of income that didn't require active involvement?
For most people, the concept of passive income has an element of mystery and intrigue to it. For others, it's the way of life. In simple words, passive income is the money earned on an investment — or work completed in the past — that requires little work or no active involvement to generate ongoing revenue.
Active income, on the other hand, is the hard-earned money that one earns in exchange for performing a service. This includes wages, tips, salaries, commissions, and income from freelance projects. 
There are many ways to earn a passive income. Display advertising, ebooks, e-courses, YouTube channels, etc. But they require skill, and not everyone is skilled for the same. One surest way of earning a passive income is from wealth, which can be taught using skills and systems. 
Having a source of passive income can completely turn things around for people. Think about it — if you could put in some upfront work into a project that would generate income for years to come, would you pass up on that opportunity? If you are inclined to put in the early efforts, passive income could prove to be significantly beneficial.
It could help sustain your lifestyle, and it could give you that extra money you need to buy something you have always wanted. Most importantly, it could give you a financial cushion to fall back on in times of need, such as the present economic downfall due to the COVID-19 pandemic.
You may consider investing your existing wealth in various assets like equity, debt, real estate, gold, and insurance in a way so that you make sure that there is a cash inflow of certain amounts at regular intervals in the form of passive income.
Investing your existing wealth into various assets according to your needs and risk-taking ability and making money out of it is easier than trying to learn a new skill altogether. 
However, generating a passive income from existing wealth cannot be achieved through a shortcut. It still requires involvement and hard work in the initial stages, but if you are willing to make the effort, you could end up making money while you sleep. And that's the goal of passive income.
Ways to earn passivelyInterest earned from investments/lending
Earning interest on investments is one of the most common yet effective forms of earning passively. Most people open Fixed Deposits and start contributing to a retirement fund early on in their careers. The interest earned on investments can add up to a significant amount in the long run.
Contribution in PPF, EPF, NPS, etc. all are classified as long term investing with a goal of regular savings and future income from interest earned. Even lending money just like banks to other institutions in forms of debentures fetches higher rates of return versus the banks. 
Also Read14 passive income ideas for earning money as you sleepRental income
While most people invest in property for the outcome of appreciation of property, it is an outcome they can't control. They often forget that making money from rental income is a great way to create monthly passive income.
Although investing in property presents its own challenges, like finding a tenant who can pay the required rent and maintaining the property, it can still be a strong source of passive income and worth the initial effort. One could pull in some significant money in the form of rent money. Investing in stock markets
Dividend stocks are one of the easiest ways for people to create a passive income stream. As public companies generate profits, investors earn a portion of those profits in the form of dividends. Investors can then decide whether to keep the cash or reinvest the money in additional shares.
This style of investments gives investors long term growth along with annual dividends from the companies they have already invested in. Many people nearing retirement like to buy PSU companies that are known for paying high dividends but are weaker in comparative growth. 
Also ReadThe science of stock trading during volatile times
Precious metals
Over the last five years, investing in gold has also generated passive income for a lot of people. Investing in gold bonds is a new style of investing, which can fetch from 2.5-2.75 percent yearly interest income, which is at par with the bank interest on many national banks on date.
This is a unique way to not only enjoy the benefits of investing in gold digitally but also getting interest to do so.
Insurances
Many people consider using the traditional style of investing in insurances as a part of their tax deduction and buy insurance plans that start paying yearly income back to them after a certain time. The most interesting thing about this is that the investment is tax-free, and so is the income received from it. Hence, this arrangement is very lucrative for the individual, especially in the high tax bracket.
Passive versus active incomeUnlike passive income which takes years to build, an active income ensures that you have a consistent income stream and allows you to make money in a short and defined period of time i.e. your salary. Often, an active source of income is necessary in order to lay the foundation for a passive source of income.
For instance, to earn passively from investments, you need to first make enough money to invest. However, a lot of people still look at active income as the only option and are oblivious to the notion of earning passively. In this day and age, people should be looking at both revenue streams in combination.
There comes a point in life when one starts feeling the financial pressure of balancing savings and expenditure. If implemented correctly, passive income can certainly provide that extra stability that one may be looking to achieve.
(Edited by Saheli Sen Gupta)
(Disclaimer: The views and opinions expressed in this article are those of the author and do not necessarily reflect the views of YourStory.)
Want to make your startup journey smooth? YS Education brings a comprehensive Funding Course, where you also get a chance to pitch your business plan to top investors. Click here to know more.
Original Source: yourstory.com
Facebook-owned global messaging platform WhatsApp will be the newest entrant to India's payments market now that it is in compliance with the country's data-localisation norms. Entering the country with a beta launch in 2018, the payment feature will now be rolled out to its 400 million-strong user base once the Reserve Bank of India (RBI) gives the go-ahead.
Also ReadWhatsApp to work with partners in India to enhance access to financial products
This comes on the heels of the National Payment Corporation of India (NPCI) certifying to the Supreme Court that WhatsApp had now "localised five data elements" that were identified by the banking regulator and mandated them to store in India.
WhatsApp has said that it has spent "significant engineering time and effort" over the last seven months to comply with the guidelines laid down by the country's banking regulator.
According to an official statement from parent company Facebook, "An independent third-party auditor, certified by CERT-in (the government agency under the IT ministry), has confirmed that WhatsApp's payments feature satisfies the data localisation requirements under the RBI circular and frequently asked questions (FAQs)."
According to an affidavit filed by RBI in the Supreme Court, the central bank said it was satisfied with WhatsApp's compliance with the regulator's data storage rules and was good to go live on the Unified Payments Interface (UPI) platform. WhatsApp Pay is already running a beta rollout with some users in India.
"More than four years ago, Prime Minister Modi launched this (UPI) ground-breaking initiative to provide Indian citizens with the ability to make digital payments to one another and to the more than 60 million Indian small businesses that serve local communities and the world," said Will Cathcart, Head of WhatsApp, in an opinion piece in The Financial Express.
Cathcart added that UPI is a world-class payments system, that can also anchor a broader suite of fintech applications like micro-pensions, digital insurance products, and flexible loans which WhatsApp can facilitate. "These powerful tools can build on the extraordinary success India has made in lifting millions of people out of poverty and build resilience to future economic shocks," he said.
Also ReadHow a WhatsApp group metamorphosed into a telemedicine collective to combat COVID-19
Partnering for progress
As part of its efforts to further integrate with the Indian fintech space, WhatsApp has also become the platform of choice for both SMBs and large businesses to talk to their customers and grow through the pandemic. Payments is that last step in that journey.
"The launch of payments can truly accelerate financial inclusion by giving access to the users that need it the most. For your average rural women entrepreneur, the internet is synonymous with WhatsApp, making it seamless to use digital payments once made available on this simple platform," said Abhijit Bose, WhatsApp's India Head at the virtual Global Fintech Fest on July 22.
He added that WhatsApp would also work with partners such as banks and other financial institutions to give people, especially those in rural areas and from low-income groups, easier access to financial instruments like insurance, microcredit and pension. This will also accelerate the use of digitised payments by small and medium businesses.
Also ReadHow these social warriors are using WhatsApp to make a difference in people's lives
"We will take risks, but we'll do it with controlled pilots. And, based on user acceptance, we will invest and scale the solutions that deliver results," he said.
Bose also said that WhatsApp had been working closely with banks — including ICICI, Kotak Mahindra and HDFC — over the past year to explore ways to increase financial access to these individuals who were yet to enter the mainstream banking market.
In his opinion piece, Cathcart had stated that rapidly scaling UPI is the need of the hour and one of the best ways to strengthen India's digital economy. "Today people can send money to their ageing parents isolated during this time of physical distancing. Migrant workers can support their families. Farmers can make sales outside of the market."
He said that WhatsApp shares PM Modi's belief that "there has never been a better time to invest in India. With courage, ambition, and boundless potential, India can emerge from this pandemic stronger than ever before—a leading democratic digital powerhouse that will lead the world through the 21st century."
Want to make your startup journey smooth? YS Education brings a comprehensive Funding Course, where you also get a chance to pitch your business plan to top investors. Click here to know more.
Original Source: yourstory.com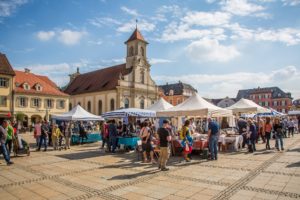 Despite being a necessary precaution to avoiding life-threatening reactions, managing food allergies is still considerably more difficult for low-income families, according to researchers at the University of Waterloo. Although much progress has been made to increase awareness of food allergies, in Germany in particular, the high costs of allergen-free food products and medications leave Germany's poor disproportionately affected by allergen-free food inaccessibility. With increases in both food sensitivities and poverty rates in recent years, Germany might encounter a growing issue of food inaccessibility — and it may not be the only country to do so.
Prevalence of Food Allergies in Germany
Globally, the prevalence of food allergies has been rising steadily over the past few decades, affecting nearly 10% of children in Australia and 2% of adults throughout Europe.
In Germany, a study conducted by the Environmental Medicine Commission of the Robert Koch Institute (RKI) places the prevalence of food allergies in adults at 4.7%. While researchers note that there have been relatively no changes to the doctor-diagnosed prevalence of food allergies in Germany over the past 15 years, food sensitivities in Germany still remain higher than in most other European countries. Approximately 25.5% of adults were "sensitized" to at least one food in the RKI study, meaning that researchers detected IgE antibodies specific to at least one food allergen in their blood. That compares to a food sensitivity prevalence of only 11% of Spain's population and 14% of the U.K.'s population.
Although researchers previously observed a greater prevalence of allergies in urban areas, research in Bavaria found that rural areas aren't excluded from the allergy "epidemic" either. While several studies have associated living on farms with a decreased risk of food allergies in Germany, other research notes an increased prevalence of allergies (37.3%) in the Bavarian countryside as compared to the German national average (20.0%).
The Cost of Allergies
Such data suggests an increased demand for allergen-free foods in rural communities—a hard ask considering the disproportionate distribution of supermarkets. Although supermarkets and discounters are widely accessible by car throughout Germany, by foot their accessibility is considerably poorer in rural areas, especially for less mobile groups like the elderly.
Even if there are supermarkets nearby, however, that doesn't mean they shelve allergen-free products. Despite the prevalence of food allergies in Germany, allergen-free food products are still considerably more expensive than their mainstream counterparts ($4.50 for a loaf of gluten-free bread compared to $2.50 for a whole grain loaf in the U.K.). The high costs of purchasing ingredient substitutes, preventing cross-contamination and ensuring compliance with strict government regulations contribute to these costs, according to BBC.
Like allergen-free food products, potentially life-saving diagnostics and medications remain a large expense for those with food allergies in Germany and across Europe. Between hospital visits, allergy treatments and travel costs, researchers at the University of Finland concluded that families with a child between 1-2 years of age spend an average of $3,600 on managing their child's food allergy.
The high costs of allergen-free foods and treatments as well as the lack of accessibility to supermarkets, are not favorable for the food security of Germany's poor. With 15.5% of the German population currently living in poverty, inaccessibility to expensive allergen-free products may become a more severe problem. However, across Germany, nonprofits and government agencies are taking action to tackle allergen-free food inaccessibility from as many angles as possible.
Increasing Supply of Allergen-Free Food Products
As a result of the increasing demand of allergen-free products (a robust 20% increase over the past 12 months in the case of EHL Ingredients), German food manufacturers are accelerating production of their "free-from" lines. In 2008, for example, only 6.4% of dairy products were lactose-free; by 2013, that number had nearly doubled to 12.1%.
However, nonprofits aren't simply waiting for the increased demand for allergen-free foods to take down towering prices. Many, like the German Celiac Society (DZG), are also actively intervening to ensure accessibility to gluten-free foods for those with food allergies in Germany.
"Gluten-free food in Germany tend to be twice as expensive as gluten-containing food," says Michael Mikolajczak, the DZG's press office representative. "The DZG is talking to politicians about tax-free allowance for people with celiac disease in order to achieve financial compensation."
Although Larissa Nitz, member of the DZG's youth committee, said that such tax relief initiatives never were quite successful, both she and Mikolajczak point towards Germany's strong welfare system as a source of financial assistance for those managing food allergies in Germany.
Accessibility of Food Banks
When it comes to supermarket accessibility, the norm of "buying local" combined with the high prevalence of food banks makes the long distance to supermarkets a less acute issue for those with food allergies in Germany. In fact, according to a 2015 paper examining the German food bank system, only 6.69% of all residents and 5.75% of all welfare recipients lacked access to at least one food bank in their district.
While the researchers did not examine whether these food banks offer allergen-free food products, they did mention that a majority of food donations (82.29%) were supplied by regular donors, most notably retailers. According to Nitz, this may be a reason for hope. As manufacturers of allergen-free food products experience heightened demand, their increased supply of products might allow them to lower prices, and perhaps even contribute more frequently to food bank donations. Food banks, in turn, might be able to contribute more frequently to schools, where the availability of gluten-free food options is oftentimes widely variable.
"In terms of lunch at universities and in-office canteens for those youths who already work, the experiences are very different," said Nitz. "A concrete initiative we have as the youth committee, is that we on a yearly basis request the possibility of gluten-free breakfast, lunch and dinner as well as features like an exclusive toaster for gluten-free use only from German youth hostels."
Physician Training and Health Insurance
National health insurance and increased allergy awareness have helped ensure more equitable access to treatments. Physician knowledge of food allergies in Germany is continuously enhanced by the research-based training of the Comprehensive Allergy Center Charite (CACC) in Berlin. The cost of doctor's visits, on the other hand, are eased by the universal health insurance provided under German's statutory healthcare system, to which 85% of Germany's population have access as of 2014.
Allergen-free food accessibility has improved in accordance with increases in food allergies in Germany, as well as poverty rates. Allergy medications and allergen-free food products remain expensive. However, increased product demand combined with food banks and a national healthcare plan all point towards progress in the fight for global food security.
– Petra DujmicPhoto: Pixabay
The post More Than A Trend: What Food Allergies in Germany Are Costing The Poor appeared first on The Borgen Project.
Original Source: borgenproject.org
The sudden move to telework this year imbued the word "challenge" with new meaning for security executives. Within a matter of days and weeks, many of these leaders had to figure out how they could rework their employers' security policies in such a way that supported a massive shift to working from home. This period required significant ingenuity and unprecedented forward thinking, not to mention a deep understanding of their employers' overall security needs.
We at Cisco wanted to find out the types of adjustments that security executives made in the wake of this challenge, as well as how these changes ultimately panned out for them. To get an idea of all this, we spoke to more than a dozen security leaders about their individual experiences. Here's what some of them had to say.
Mick Jenkins MBE | Chief Information Security Officer at Brunel University London | @FailsafeQuery | (LinkedIn)
Having dealt in risk management all my life, often in life and death situations, the mantras came at me like a flood over the last few months: 'Never let a good crisis go to waste,' 'Act early, move fast, and stay low,' 'Improvise, adapt, overcome.' But there was only one mantra
that I knew would stand the test of an enduring campaign – a mantra often cited by my long-time mentor: 'Always keep a half pint of goodwill with your people, you'll never know when you'll need to call upon it in a crisis.'
Crises are all about people and how people can react smartly to reduce any potential damage and harm. That's why 'train hard, fight easy' was always a core principle for me, throughout a career full of crises.
We needed to do three major things: 1) Equip staff and students with the appropriate work tools, 2) overlay sensible security measures, and 3) train the workforce on the threats, then message them again and again. Engagement was key – a gentle 'drip, drip' of solid and sensible advice to keep their homes cyber safe.
Our story wasn't a story of petals and roses, there have been some serious difficulties and lots of frustration – but if you work that well, and 'hog the pain,' it eventually leads to the fog lifting and people making a critical difference.
With great teamwork, and great leadership, magnificent things can happen. Never let fear get in the way of your dreams.
Sandy Dunn | Chief Information Security Officer, Large Insurance Provider, Idaho | @subzer0girl | (LinkedIn)
The unknown for our organization working remotely was a cultural concern instead of a technical readiness concern. Our organization has had the technical ability to work remotely in place for a while, but since we are a smaller, single state entity, the culture was accustomed
to having meetings and serious discussions in person.
Prior to 2020, it was very common for people outside of IT to not even sign into a messaging client. You were forced to call, email, or walk to their desk to get a simple answer to a simple question. Working remotely has encouraged people who weren't as familiar or comfortable with messaging and group chats to grow their technical acumen and adopt different communication practices.
Looking back, I don't really have anything I think we should have done differently, but I am trying to navigate ongoing concerns with not being able to be with people in person.
Individuals all process high stress / high uncertainty differently, and since I'm not able to connect with my team in person, I'm not able to really "see" how everyone is doing. To remediate being unable to observe people in person, the team is making an extra effort to do mental health check-ins with each other, watching each other for symptoms of burnout or high stress, and adding video to our online meetings.
Quentyn Taylor | Director of Information Security at Canon for EMEA | @quentynblog | (LinkedIn)
I think the main thing to remember is that whilst this way of working feels new, it is only the volume of "home work" that is new. Many companies have always had people working from home from different locations and from on the road, and so to believe that this "new" way is totally different to how you were working before is probably wrong.
With that being said, there are two kinds of companies at this moment in time: those that have their email and collaboration tools in the cloud and those that are frantically trying to get the email and collaboration tools in the cloud.
So, my practical advice would be to ensure that you focus on getting the basics right. That means making sure that you have multi-factor authentication implemented to control access to all of your cloud resources. Making sure that you understand what your perimeter looks like. With everyone now working from home, your perimeter just got a lot bigger. Ensure that you have a way of patching your client machines even though they're not on your network anymore. Alternatively, design your working practices so that you don't need to worry about machines at the other end and whether they are patched.
Angus Macrae | Head of Cyber Security | @AMACSIA | (LinkedIn)
From a technology perspective, whilst cloud services were pretty much born for this remote work world, most organizations are still in a hybrid way of doing things and will still run legacy, in-house services and systems traditionally accessed on-premise only. As few would have anticipated needing to grant large-scale remote access to such services at short notice, few would have had all the tools and capacity ready to do so both reliably and securely. This requires thinking on one's feet and rapid, high-pressured upgrading and rearchitecting of various components and processes.
From a people perspective, not everyone has been fortunate enough to have optimal home environments to work from during the lockdown, and few companies will have had a chance to truly consider all of the mental and physical health implications of their dispersed and sometimes isolated workers. On a wider societal note, it further accentuates the digital divide often talked about between the digital 'haves' and 'have nots' and those whose work simply has to carry on in the physical world despite the health risks it currently entails.
Gabriel Gumbs | Chief Innovation Officer at Spirion | @GabrielGumbs | (LinkedIn)
We decided early on that having a well-defined collaboration and communication strategy was key for the transition to remote work. That also meant ensuring we had a process for communicating early and often with our people. Our employees and managers made a more conscious effort to clarify roles and expectations as well as discuss progress with remote employees. Additionally, allowing employees to use equipment that they had access to in the office allowed for a smoother transition.
Efforts to centralize all pertinent company knowledge in one accessible library is also key to work-from-home success. Spirion's CEO has done an excellent job taking the time to update employees on what actions the company is taking on a regular basis. And then, there are the fun social activities to bring everyone together online and keep morale up, such as after-hours trivia and virtual hangouts.
Andy Rose | Chief Security Officer at Vocalink | @AndyRoseCISO | (LinkedIn)
The need for 24/7 support of services had already driven the enablement of remote working at Vocalink, which is a part of the critical national infrastructure of the United Kingdom. The crisis therefore did not represent a large technical challenge. Staff fell into new working practices quite easily, and productivity remained consistent. Our parent company, Mastercard, had invested in increased VPN capacity and bandwidth as the crisis developed, so connectivity was available and stable.
Like many firms, our expectations of collaboration had been too focused on 'in the office, in the room,' and this new remote working model undermined that somewhat. The traditional voice conferencing facilities and instant messaging only partially met the requirements, so we had to rush to adapt and develop our online collaboration capabilities, introducing improved video conferencing capabilities and virtual white-boarding.
The reality is that we will never go back to the way we worked before. This digital transformation has been forced on all industries, and it's highlighted how different work patterns can be equally effective. Time spent commuting long distances, for instance, could be better used by the firm to further improve productivity.
Ian Thornton-Trump | Chief Information Security Officer at Cyjax Limited | @phat_hobbit | (LinkedIn)
Try to be at peace with yourself and balance realism, optimism, and the achievable in your thinking. Above all, be patient with yourself and others. Take some time – a break in the middle of the day – to distract from the chaos that is permeating nearly every aspect of our days and nights.
I'm into exercising and gardening, and I just finished a book on the Templar Knights in the UK. (I'm planning an epic trip to visit as many of these ancient Templar sites as possible.) Stay in touch with your close friends and family, and be compassionate about folks in rougher circumstances than your own.
Ultimately, treat these extraordinary times as an opportunity to reflect on your life choices and career. As I look back on 25+ years in the industry, I know what I need to do next. I need to turn my knowledge into wisdom and create as many opportunities for the next generation of IT professionals as I can.
Michael Ball | Virtual Chief Information Security Officer at TeamCISO | @Unix_Guru | (LinkedIn)
After COVID-19 hit, it took us a little bit of time to adjust to having our workforce not in the office and being able to work from home. This abrupt change in work policy meant configuring our VPN and adding licensing for a significant portion of our workforce that had never required VPN access in the past.
We quickly scrambled to get the VPN clients configured and pushed out to allow the employees to take their devices home with them. There were issues immediately in training end users to use the VPN client from home as well as an issue with excessive permissions allowed on the VPN groups from the beginning. (Convenience and speed trumps security yet again!)
Another issue that we found and hadn't anticipated was that many of the employees were able to conduct their daily work without ever connecting their VPN back to the company. Things like Office 365, Salesforce and other SaaS applications allowed them to conduct their daily business (email, etc.) without connectivity to our office. That unfortunately put us in a position where we lost visibility to those devices. We had not considered forcing the VPN connectivity so that we could ensure that updates and endpoint protection were updated and appropriate, and that device monitoring wasn't completely missing.
We had to send out an email and request that each individual send their device back into the office. We then scrambled to develop a procedure by which to accept the devices, refresh them, and send them back safely to allow us to reconfigure and force VPN connectivity at least periodically.
Shelly Blackburn | Vice President, Global Cyber Security Systems Engineering at Cisco | @shellyblackburn | (LinkedIn)
Cisco is a bit unique. Due to years of driving remote work internally, Cisco strategy is not solely driven from a small, homogenous, geographically centralized team. We have a truly global team and hire from a diverse candidate pool.
Strategic Take-Away #1: Get your leadership excited about the value to your organization. Remote work environments enable innovation, opportunity, and drive growth.
In response to the pandemic, we moved customers from 100% face-to-face work to remote work very quickly. Some moves were done in a matter of days, and this worked surprisingly well. Due to the shift to social online tools in our personal lives, colleges, government entities, and businesses adjusted to video calls and collaborative online tools fairly seamlessly.
Strategic Take-Away #2: Don't be afraid to make the move to remote work quickly. With the right tools and a secure remote environment, the company and worker satisfaction with remote work can be extremely high.
Thom Langford | Founder of (TL)2 Security Ltd. | @ThomLangford | (LinkedIn)
What's worked well for me remote working during lockdown? Well, actually, I've always been sort of a remote worker, even back during my full employment days. I was able to work wherever and whenever I wanted to mainly because the services that supported me (IT services) were based in the cloud and not fixed at one location.
I've carried on that model in my own business. So, it doesn't matter where I am, although right now it's obviously one single place. I can use whatever I need wherever I need it. That includes Office 365, Adobe, and even my pension and payroll services. They're all managed through the cloud.
The one thing I wish I had done better actually was to prepare more for videoconferencing when it comes to face-to-face meetings. I'm someone who likes to travel to meet people, to have business lunches, and even better, business dinners with somebody, because that's how I like to connect… That's how we get to know and build a relationship with each other.
Now, of course, is very different. We have to use videoconferencing. It's easy for me in a sense because the Office 365 package provides all of that for me. But I find it difficult to create an initial rapport. So, for me, the biggest change and the biggest thing that I wish I had done sooner was that cultural change, that one of actually being able to adopt to video conferencing quicker. I'm used to it now, and I've always liked video conferencing when there was no alternative, but it feels very forced, or at least it did when all of this first kicked off.
I'm spending the time, as much as I can, learning and picking up on things whilst I'm in lockdown. I'm trying not to waste any of the time whatsoever on superfluous activities.
Brad Arkin | SVP, Chief Security & Trust Officer at Cisco | @BradArkin | (LinkedIn)
Business has transformed virtually overnight to a greater emphasis on working remotely and collaborating virtually. We at Cisco are in a fortunate position to work effectively and securely in a remote environment, and have seamlessly transitioned 95 percent of our global workforce to work from home. Additionally, as the largest security company in the world, Cisco has protected millions of users since the roll-out of our free security offerings to support customers as they transitioned workforces to remote work.
This situation is a reminder that we need to be planful, agile, and constantly reinvent ourselves to keep pace with the needs of today and the future, as well as to anticipate the unexpected and unknown. The speed by which this situation arose and altered our approach to work, most likely forever, shows how important it is to be able to see around corners, to plan, prepare, and adjust for whatever may come.
We've all been forced to adapt these past months. Some of us found ourselves working from home for the first time. You can hear more about security leaders' remote working experiences and advice in the clip below:
For additional perspectives on how employees can make the most of remote work, please download Cisco's eBook, Adjusting to Extraordinary Times: Tips from Cybersecurity Leaders Around the World.
The post Experiences from Cybersecurity Leaders in Extraordinary Times: Adjustments and Outcomes appeared first on Cisco Blogs.
Original Source: blogs.cisco.com
If you dream of clocking out of your nine-to-five job for the last time and becoming your own boss, you've probably considered a variety of small business ideas. But, while you have plenty of passion, direction can be hard to find.
To help, I've pulled together small business ideas for anyone who wants to run their own business. Use these as a jumping off point to spark your own unique ideas:
Small Business Ideas
Home Business Ideas
And if all else fails, live the words of Airbnb Co-founder Brian Chesky: "If we tried to think of a good idea, we wouldn't have been able to think of a good idea. You just have to find the solution for a problem in your own life."
Ready to take things to the next level? This ultimate guide to entrepreneurship can help you do more than dream up a good idea. It can help you turn it into reality today.

Best Small Business Ideas
1. Handyman
Are you always fixing things around the house? Often on call when friends need small projects completed? Put together a website, figure out what your time and expertise is worth, and start asking those thankful friends for referrals.
2. Woodworker
Similarly, if you have a passion for crafting beautiful furniture or other home goods out of wood — there's demand for that. List a few of your pieces on sites like Etsy, eBay, or Craigslist. Once you build a following, consider starting a website, accepting custom orders, or expanding to refinishing work and upholstery.
3. Online dating consultant
Dating consultants usually charge for their time. They help people create successful online dating profiles, source possible matches from outside normal online channels, and offer a level of personalization Tinder just can't. Think you've got a knack for the match? This might be the business for you.
4. Sewing and alteration specialist
People will always need clothing hemmed and buttons mended — and you could be the person to do it. If you love sewing, start by offering simple services like those mentioned above, and expand your repertoire to dressmaking and design as you build a customer base and demand.
5. Freelance developer
From building websites for other small businesses to providing technical support for certain projects, quality web development is in high demand right now. With such a technical skillset, make sure you can describe what you do and how you will do it in easy-to-understand language. Test your messaging on friends and family who don't have a firm understanding of the work you do.
6. Personal trainer
Offer in-home consultations, personalized nutrition and exercise regimens, and community boot camps to get the word out. Don't forget to populate an Instagram feed with inspirational quotes, free exercise videos, and yummy snack ideas as well — it's a common way for fitness gurus to build their brands.
7. Freelance graphic designer
Set your own hours, choose your projects, and build a portfolio and business you're proud of. From website design to blog graphics and more, many companies seek out experienced graphic designers for all manner of projects.
8. Life/career coach
If you have some experience under your belt, put it to good use as a life or career coach. Many of us are looking for guidance in our careers — and finding someone with the time to mentor us can be tough. Life/career coaches don't come cheap, but they are able to offer clients the intense and hands-on training and advice they need to make serious moves in their personal and professional lives. After all, sometimes everyone just needs some uplifting advice.
9. Resume writer
Submitting a resume, cover letter, and — when necessary — portfolio for a new job can be tough and time consuming. That's why many people hire help. Assist clients with tailored resumes, beautifully edited cover letters, and carefully crafted portfolios that make it impossible for employers to ignore.
10. Freelance writer
If you have writing skills, there's someone out there willing to pay you for them. Write blog posts, magazine articles, and website copy galore — just make sure you have a body of work built up to share with potential clients. Even if you create a few sample pieces to have on hand, they'll help exhibit your work and attract new business.
11. Translator
Speak a foreign language? Start a translation service. Consider specializing in a specific genre of translation, like medical or financial translation, as you might be able to fill a niche need in your community.
12. Garden designer
Many people have the willingness to do the dirty work in their backyards, but few have the know-how to design a backyard space to begin with. Draw up the designs for your clients' outdoor spaces and let them do the actual digging.
13. Ecommerce store owner
Do you create, collect, or curate anything special? Consider starting an ecommerce store and turning your hobby into a full-time job. Whether you need somewhere to sell all that pottery you've been making, or an excuse to search for the sports memorabilia you love tracking down — an ecommerce store can make it financially viable for you to pursue your passion.
14. Landscaper
Mowing, tree-trimming, and seasonal decor are all neighborhood needs. If you have or can acquire the equipment, a landscaping business can be a lucrative affair.
15. Videographer
Video production requires you to have invested in the equipment up front which can be quite expensive. But that's also what makes your services so valuable. Make sure you have a reel of your work to share or create a website with several selections of your work available for interested viewers.
16. Photographer
Start by conducting photo shoots for your family and friends. As you build a body of work, ask for referrals. Photography businesses often grow by word of mouth, so create a Facebook page where you can tag recent clients, which will show up in their friends' newsfeeds as well.
17. Travel planner
The time of the travel agent might be passing, but people are still looking for those with a knack for more nontraditional travel coordination. If you always plan the perfect vacations complete with beautiful hotels, the ideal location, and a bevy of delicious restaurants lined up for every evening, consider advertising your services as a more modern approach to travel planning.
18. Car-detailing specialist
The devil is in the details and you can be too. Car detailing services that travel to the client are in high demand. Just make sure you have the flexibility, transportation, and equipment to take your business on the road.
19. Home inspector
This will require a great deal of expertise and certification, but it's a job that can give you the flexibility and pay you've always dreamed of. Confirm the licensing requirements in your state and consider taking a few courses to build out your knowledge, authority, and expertise.
20. House cleaner
With a low barrier to entry, house cleaning can be a great way to start doing what you love — soon. Consider advertising to homes in your neighborhood and get more bang for your buck by earning a few small businesses as clients as well. They'll usually bring in a higher paycheck for a similar amount of work.
21. Personal chef
We all love to eat, but few of us have the time or energy to cook healthy, delicious meals. Advertise your services to local families and businesses alike. And consider "chunking" certain groups of clients — say, vegetarians — so you can cook larger quantities of the same dish to feed them all.
22. Property manager
Many people maintain properties they don't live in — often based in different cities or states. It's helpful to have someone to ensure the property is being well taken care of, handle small fixes as they arise, and serve as a liaison to renters.
23. Packing services facilitator
Moving is always a pain, and many people hire the entire packing process out. Want to have a steady stream of clients? Partner with a local moving service who will refer new clients to you.
24. Massage therapist
Soothe aching muscles and promote peace for your clients as a massage therapist. Look into training and certification courses in your city and state and invest in a portable bed to take on client visits.
25. Hairdressing or makeup artist
Sure, you could go to cosmetology school and pay for an expensive chair at a salon, or you could offer specialized styling and makeup services right to your client's door.
26. Bed and breakfast owner
This is another business venture that will require you to research the correct licensure from your state, but it will be well worth it to see your dreams come true. Consider what guests will be traveling to your area to experience and create special packages and themed stays to coincide with their interests in your locale.
27. Interior designer
Similar to landscape design — there are many people who have the ability to buy the furniture and home decor they need to fill their rooms, but few who know where to start. It might take some time to build a portfolio but documenting your projects and sharing them online can build a fan base beyond your wildest dreams.
28. Nonprofit owner
If you dream of devoting your life to a cause you believe in, it might be time to start a nonprofit. You'll need to incorporate your business and file for 501(c)(3) tax-exempt status — and then you'll be required to meet ongoing standards of compliance, but the payoff is making a meaningful impact on a cause you believe in. Want to do good while still making a profit? Consider social entrepreneurship.
29. Tour guide
Love the local history of your city or state? Consider becoming a tour guide. Sure, you'll need to conduct tons of research to be able to do the job well, but that's half the fun. Set yourself apart by offering tours that speak to a specific niche of your community's history. Some tour guides offer historical walking tours of their town's most haunted spots while others curate guided foodie tours for guests to get a true taste of the city.
30. Tutor
Whether math whiz, piano master, or Shakespeare aficionado — there's someone out there who needs a little help and is willing to pay for it. Advertise your services through local schools, community colleges, and community centers to get the word out and build a customer base.
31. Consultant
If you have significant experience in or knowledge of a specific subject, consider becoming a consultant. Perhaps you're an expert at hiring practices, have a knack for SEO, or have led multiple sales teams to six-figure success. If you're good at it, market yourself as a consultant and charge the going rate.
32. Clothing boutique owner
If you dream of building your own fashion empire, why not start with a local boutique? Build buzz with impressive window displays, inspiring social media accounts, and heavy community involvement.
33. Event planner
You might choose to specialize in a specific type of event — like weddings or company meetings — or set yourself up as an event planner of all trades. If you're highly organized, pay keen attention to minute details, and have experience planning large events, it might be time others benefit from your skills.
34. Specialty food store owner
Gourmet foods, cheeses, sake, wine — you name a food, there's a specialty food store out there for it. Put your passion for exotic olive oils to good use and open a store where you offer the kind of expertise and selection your audience couldn't dream of getting from their local grocer.
35. Personal assistant
Again, if you're an organized, highly detailed person, the life of a personal assistant might be for you. Don't want to be tied to one office or person all day, every day? Consider becoming a virtual assistant, which allows you a more flexible work environment.
36. Food truck owner
Always dreamt of owning a restaurant but not quite ready to take the plunge? Test out your concepts with a food truck. It's a great way to become familiar with food and restaurant licensing in your state, see what people like and don't like, and build a ravenous following before ever opening or investing in a brick-and-mortar location.
37. Consignment shop owner
If you have an eye for style but don't want to invest in the inventory of a brand-new boutique, consider going consignment. It will allow you to curate a collection of clothing that matches your goals and aesthetic, without the overhead of a boutique selling entirely new garments.
38. Caterer
If that personal chef gig is too restrictive for your schedule, consider catering instead. Pick your projects, work fewer but larger events, and get really good at time management.
39. Gym owner
Kickboxing gyms, yoga studios, CrossFit, oh my! Turn your passion for fitness into a community for others by opening your own gym.
40. Daycare owner
Childcare continues to be in high demand. While nannies and nanny shares are popular right now, a good daycare is hard to find. Fill a need in your neighborhood by opening your own. And, as always, make sure you're complying with your city and state's zoning, licensure, insurance, and inspection requirements.
41. Boutique agency owner
What's your specialty? Whether it's marketing, social media, or PR, it might be time to start your own agency. Many other small businesses need this type of help, but don't have the resources or volume to necessitate a full-time position. Consider a building a small team and learn from other entrepreneurs who've successfully started their own agencies, like Duane Brown of Take Some Risk.
42. Coffee shop owner
Turn your caffeine addiction into something a little more lucrative. Opening a franchise or buying an existing shop are lower-risk entry points to the coffee game but they usually require a little more cash up front. Starting a shop from scratch requires a little more planning and a lot more work — but it also maximizes your earning potential in the future.
43. Moving company
A truck, moving equipment, manpower, and the correct permits and insurance are the building blocks of starting your own moving company. Before you buy your first fleet of trucks, however, start small with a moving van and keep your costs low. Still sound like too much of an initial investment? Consider offering packing services only, which have a much lower financial barrier to entry.
44. Home staging
If you have a flare for interior design, a staging service might serve as your creative outlet and professional calling. You can build a portfolio with little initial investment by staging homes using the owner's existing furnishings and decor. Most stagers eventually build up inventory of furniture as they become more established and network with area realtors.
45. Dog walker, groomer, or trainer
Licensing and insurance will be the two most important factors in opening a dog walking, grooming, or training business, but your canine colleagues will surely make up for the initial red tape. To test the waters before jumping in, consider walking dogs through companies like Rover or Wag. Ready to run your own show? Consider a franchise like Dogtopia.
These home business ideas give you a few more business options that are either based at home or online.
1. Freelancer
In the world of freelance, you can work from home and be your own boss. Use your skills to earn business in your desired field:
Writing
SEO
Transcription
Design
Illustration
Coding
Consulting
2. Social media manager
Do you have a knack for social media? As a social media manager, you can use your skills to manage the social media accounts for companies and even individual people. Influencer marketing has become more common and many influencersrely on marketing agencies or employees to help them run their social channels.
3. Data entry clerk
Many businesses seek data entry clerks to help them enter information into their computer systems and spreadsheets. If you have fantastic computer and typing skills, this might be the business for you.
4. Pet sitter
Do you have a passion for pets? Consider becoming a pet sitter. While the pet's owners are away on vacation, either host their pet at your home or make visits to their home. Join a pet sitting service like Rover or Care.com to get started.
5. Vacation host
Have you ever used a home sharing service instead of a hotel? You could make a living by hosting visitors in your own home or renting out a room. Consider becoming a host with companies like Airbnb, Vrbo, or Homestay.
1. Identify your small business idea.
Whether you choose an option from the list above or have another idea up your sleeve, it's important to have the experience, training, or skills necessary to be successful. Want to run a daycare but have never even visited a successful daycare center? Spend time conducting research to learn whether this is really the right fit for your experience and interests.
2. Start as a side business or hobby.
Can you get your business off the ground as an evenings or weekends side job? This allows you to make some mistakes, test the market, and understand whether your idea has legs before you quit your nine-to-five job and lose your primary income.
3. Create a business plan.
Once you know your idea has the potential to succeed, it's time to build a business plan. Not sure where to start? Try this business plan template.
Your business plan should include the following elements:
Executive summary — A high-level overview of your company and market placement.
Business model — Outline what your business does, who your business serves, and how your business is structured. You should include a description of what products and services you offer, and how they meet the needs of your customers.
Market condition — A summary of pertinent competitor information. Determine the strengths and weaknesses of your closest competitors.
Products and services — Use this section to describe your products and services in detail, and outline what differentiates your product from others in the market.
Operations and management — Outline your business' organization structure, key roles, and responsibilities.
Marketing and sales strategy — This section should describe how you will market and sell your product. Include information on your ideal customer, how you plan to position your offering, and your sales strategy.
Financial plan — Create a detailed outline of your business financials. Include your start-up costs, your initial financial productions, and how you anticipate generating funding.
Appendix — Once the above pieces are complete, end the document with an appendix summarizing your business plan.
Business plans should identify what makes your offering different from competitors. They should also be short and actionable. And your business plan should evolve with your business.
4. Decide whether you'll be an LLC or sole proprietorship.
Two common legal structures for small businesses are limited liability corporations (LLCs) and sole proprietorships.
An LLC is a more complex business structure than a sole proprietorship, and can include individuals, corporations, and other LLCs as members. Additionally, LLCs are not subject to a separate level of tax and offer the business owner liability protection and tax advantages. LLCs are formed on a state-by-state basis.
Sole proprietorships are businesses owned and operated by one person, and are not identified as a separate entity from the owner by the government. While a sole proprietorship is the simplest business structure, sole proprietors are personally liable for their business.
Learn more about choosing the right structure for your business from the Small Business Administration.
5. Create a business bank account.
Once you have a legally formed business and have been issued an Employer Identification Number (EIN), open a bank account specifically for your business. Having a business bank account is essential for keeping your personal and business finances separate which can help you gain an accurate picture of your business' cash flow and financial health. Additionally, keeping your personal and business finances separate makes bookkeeping and tax preparation easier.
Many banks offer business checking and savings accounts. Business checking accounts typically do not have a limit on the number of transactions that can take place, and issue a debit card that can be used for making business purchases. However, these checking accounts do not accrue interests.
Business savings accounts typically earn interest over time, but have a limited number of transactions that can occur each month. When you're just starting out, look for a business bank account that does not have a minimum balance requirement so you are not penalized for having low funds as you work to build your business.
6. Decide on your software.
You've got a lot of things on your plate when first starting up. But one step that's critical (and often forgotten by first-time entrepreneurs) is deciding on the software that can help you be more efficient as your business grows.Every business is different — but almost all companies can use software to help with analytics, project management, accounting, bookkeeping, email marketing, and other basic day-to-day tasks. One of the most important software tools every business should utilize is a free CRM to keep track of important customer information in one central database. It will help align your team and make sure you stay organized as your business grows.
7. Determine if your business idea works well from home.
Ask yourself whether your business idea will work well from home. Some businesses simply aren't suited to being based from home. If you want to run a dog boarding center but live in an apartment without a backyard, you might want to consider a dog walking business instead.
8. Set up an office.
If your business idea is well-suited for being run from home, it's still important you have a designated work space. While a home office might not be possible, consider setting aside a corner in your living room or putting a desk in your bedroom for a space that inspires you and creates the conditions for success.
Need a more professional space? If you conduct client-facing work requiring you to be on video calls, no one wants to see your rumpled sheets in the background. Check out local coworking spaces for memberships that earn you access to conference rooms, desk space, and more.
9. Get to work!
You've put in the hard work and I've got good news … it's only going to get harder. But most entrepreneurs will agree the payoff of being your own boss, making your own hours, and working on projects you're passionate about will pay dividends for the rest of your life.
Selecting a small business idea is a personal decision. But it can be helpful to bounce ideas off your friends and family. Don't be afraid to ask for help throughout this process — and remember to have a little fun while you're putting in the work.
Ready to begin building your small business today? Check out our complete guide for how to start a business. Or brush up on your reading with this high-impact list of books about starting a business you can't afford not to read.
Original Source: blog.hubspot.com