As the National Vaccine Information Center (NVIC) prepares to host the three-day, three-night Fifth International Public Conference on Vaccination that will be broadcast online October 16 through 18, 2020, the theme we have chosen is "Protecting Health and Autonomy in the 21st Century," because at no time in modern history has it been more important for all of us to take a stand and do just that.
This year, the orchestrated actions by governments around the world to restrict or eliminate civil liberties in response to the emergence of a new coronavirus has been unprecedented, and has had profound effects on the global economy and on the physical, mental and emotional health of billions of people.1
By mid-September 2020, there were about 29 million cases of the new Severe Acute Respiratory Syndrome (SARS-CoV-2) reported worldwide with about 925,000 associated deaths.
The United States, the third most populated country in the world at 330 million people, had recorded over 7 million cases and 198,000 deaths, with an estimated 598 deaths per million people, which is a higher death rate per million people than Sweden,2 where health officials have refused to order masking or lock down the country and allowed the population to acquire natural herd immunity to the virus.3,4
Overall COVID-19 Mortality Is Less Than 1%
According to the World Health Organization, the overall infection mortality rate for the new SARS coronavirus causing COVID-19 is about 0.6%,5 although some scientists say it is lower,6 while others estimate it can be as high as 1 to 2% in some parts of the world.7
Compared to Ebola with a 50% mortality rate8 or smallpox that killed 30%,9 or tuberculosis that still is a deadly disease killing 20% to 70%,10 or diphtheria at 5% to 10%,11 or the 1918 influenza pandemic with a 2.5% mortality rate,12 COVID-19 is near the bottom of the infectious diseases mortality scale with a less than 1% mortality rate in most countries.
Those at highest risk for complications and death include the elderly and those with one or more poor health conditions.13
The CDC recently reported that only 6% of COVID-19-related deaths were solely due to coronavirus infection and 94% of the people who died also had influenza or pneumonia; heart, lung or kidney disease; high blood pressure; diabetes, or another underlying poor health condition.14 Most studies suggest it is rare for children to suffer complications and die from COVID-19.15
But seven months after the World Health Organization (WHO)16 declared a coronavirus pandemic,17 and public health officials persuaded lawmakers to turn the world upside down, a lot of people are asking questions and so are doctors who disagree with each other about the facts. Questions like:
Where did the new respiratory virus come from?
The most popular narratives about the mutated coronavirus is that it either jumped out of a bat or another animal in a Chinese wet food market18,19 or escaped out of a biohazard lab in 2019,20,21 but scientists continue to argue about which scenario is more likely.22 And this question:
If I wear a cloth facemask, does it really prevent me from getting infected with or transmitting COVID-19?
There is an ongoing debate in the medical community about whether it is a good idea for all healthy children and adults to wear cloth masks when they leave their home.23 In March 2020, the U.S. Surgeon General ordered the American public to stop buying and wearing masks because "they are not effective in preventing general public from catching coronavirus"24 and "actually can increase the spread of coronavirus," which was the position of the World Health Organization.25
But in April, the CDC walked back its "do not mask" order and urged all healthy Americans to voluntarily wear homemade cloth face coverings when entering public spaces.26
In June, the WHO was continuing to say that, "At the present time, the widespread use of masks everywhere is not supported by high-quality scientific evidence, and there are potential benefits and harms to consider … Masks on their own will not protect you from COVID-19."27
But by June, a number of state Governors and local governments had mandated facemask wearing and an epidemic of mask shaming had begun,28,29 which led to public protests against masking mandates.30 In August, the CDC doubled down and expanded face masking directives to include all children over the age of 2,31 while the WHO warned that children under the age of 6 should not wear masks but children over age 12 should.32
So, confusion reigns. While some scientists are saying that if all healthy people are forced to wear face masks it will not stop the coronavirus pandemic and gives a dangerous and false illusion of safety,33 other scientists are demonizing the refusers, alleging that people refusing to mask up are "sociopathic" and have lower levels of empathy.34
About 30 U.S. states require masking for young children and adults who enter public spaces,35 and some states are leveling steep fines of up to $1,000 or threatening jail time for anyone who fails to comply.36
Washington state has made not wearing a mask in public a misdemeanor crime37 and central Texas officials say they wish they could put people in prison for refusing to wear a mask.38 More than 50 countries in the world now require people to cover their faces when they leave home and some do fine and imprison people who go outside without wearing a mask.39
So, what about getting tested for COVID-19? The CDC says that people should get tested if they have COVID-19 symptoms or have been in contact with someone who has been diagnosed with the infection. There is also an antibody test to identify whether or not you have been infected in the past.40 But lab tests are not always reliable and people are asking this logical question:
If I get a lab test, will it accurately identify if I am currently infected or have been infected with COVID-19 in the past?
Unfortunately, it's not clear how accurate any of the tests are, especially the antibody test for past infection because the presence of antibodies may not be the only way to measure immunity.41 The best guess is that the range of reported false negative results for the nasal swab test is between 2% and 50%, and the reported false negative results for the antibody blood test is up to 30%, depending upon when during or after the infection testing is performed.42
In July, a state lab in Connecticut admitted that 90 out of 144 people tested during a 30-day period — most of them nursing home residents — were inaccurately informed they were infected because of faulty, false positive lab tests.43 In August, 77 football players in the National Football League were given false positive test results when, after retesting, all the tests came back negative.44 People are also wondering what happens after they get COVID-19, asking this question:
If I recover from COVID-19 will I only get temporary immunity or will I have long-term immunity against reinfection?
The CDC says it is unknown how long immunity lasts or whether you can get the new coronavirus infection twice.45 However, last spring researchers found that out of 68 uninfected persons, the blood from one third of them contained helper T-cells that recognized the mutated SARS coronavirus.
They concluded the presence of these defensive helper T cells gives evidence for some residual immunity that may have been produced after common cold infections caused by other types of coronaviruses. This, the scientists said, "bodes well for the development of long-term protective immunity."46
Another important study was published in the medical literature in August providing evidence for robust memory T cell immune responses in people who had recovered from even mild or asymptomatic cases of COVID-19, but had no detectable virus-specific antibodies.47
If people can have strong immune responses without symptoms and traditional antibody tests for proof of immunity don't apply to COVID-19, public health officials may be underestimating the extent of population-level herd immunity that already exists in the U.S., where there have been more cases reported than anywhere else.
COVID-19 Public Health Laws a Public Relations Disaster
While doctors debate the science, it is becoming clearer that the response to the new coronavirus infection by government health officials has been a public relations disaster. The anxiety, fear and chaos created by regulations instituted by most governments after the declaration of a COVID-19 pandemic this year has torn the fabric of societies and affected public opinion about public health laws and vaccination.48
Now the people are being told that there is one — and only one — simple solution to resolving the crisis and getting back to normal: that is, the only way we can take off our masks and touch, hug, kiss or come close to each other again49,50,51,52,53,54 is for every person living in every country to get injected with one of the liability-free COVID-19 vaccines being fast tracked to market.55,56,57,58,59
Governments have given pharmaceutical companies a liability shield from lawsuits when COVID-19 vaccines injure or kill people. The hard sell is on, but a lot of people are NOT buying it. Every poll taken this year has revealed that between 40% and 70% of people living in the U.S. and Europe do not plan to get a COVID-19 vaccine when it is licensed.
In April, WHO officials at the United Nations launched a global initiative "to end the COVID-19 pandemic," proclaiming that "no one is safe until everyone is safe."60 By May, they were warning that if every person in the world doesn't get injected with a COVID-19 vaccination, the virus "may never go away."61
The WHO,62 U.S. government63,64,65,66 and lawmakers in the European Union,67 along with wealthy and politically powerful nongovernmental organizations (NGOs) like the Gates Foundation,68,69,70 GAVI, the Vaccine Alliance,71 and Coalition for Epidemic Preparedness Innovations (CEPI)72 have given the pharmaceutical industry tens of billions of dollars to develop and fast-track experimental coronavirus vaccines to market and promote their universal use.73,74
At the same time, governments have given pharmaceutical companies a liability shield from lawsuits when COVID-19 vaccines injure or kill people.75,76 The hard sell is on, but a lot of people are NOT buying it.
People Are Rejecting the COVID-19 Vaccine Sales Pitch
Every poll taken this year has revealed that between 40% and 70% of people living in the U.S. and Europe do not plan to get a COVID-19 vaccine when it is licensed.77,78,79,80,81,82 Populations in developed countries are resisting the siren call for "solidarity," as doubt about COVID-19 vaccines is becoming more common in developing counties, too.83
The pushback by a wary public has taken government officials by surprise. Apparently, they were banking that the economic and social deprivation, fear and chaos surrounding lockdowns would produce a bull market for experimental mRNA and DNA COVID-19 vaccines using technology that never has been licensed for humans.84
It is widely acknowledged now that a solid two-thirds of Americans or more will "just say no" to getting injected with a vaccine containing lab altered parts of a new coronavirus that scientists admit they still don't know much about,85 vaccines that preliminary clinical trials have revealed may well cause more than just a few minor reactions.86
A frustrated top U.S. health official has name-called Americans who refuse to go along with public health policies and laws, calling them "anti-science" and "anti-authority."87,88 The truth is, people in this country and many others just don't have confidence in the quality and quantity of the science or government health officials they are being told to trust.89
Angry that a growing number of people are reluctant to roll up their sleeves for a vaccine that is being rushed to market at "warp speed," public health officials,90 billionaire Silicon Valley technocrats,91,92,93 doctors, attorneys and bioethics professors94,95,96,97,98 and politicians99 are beating the drum for swift enactment of "no exceptions" mandatory vaccination laws as soon as COVID-19 vaccines are licensed.100
Already, some cheerleaders at leading universities are banging that drum for approving and using experimental COVID-19 vaccines even before testing is done,101 and are calling for young, healthy people to be the first to get the vaccine because it is their "civic duty" to protect everyone else.102
They warn that "herd immunity may not be achieved if people refuse to take the coronavirus vaccine,"103,104 and say that, in order to keep society "safe," laws must be passed to threaten and coerce you and your minor children to get vaccinated or face crippling social sanctions that will effectively take away your liberty and destroy your life.105
People in US and Other Nations Rise to Defend Freedom
This summer, huge public demonstrations defending freedom in Berlin,106 London,107 Paris108 and Copenhagen saw tens of thousands of citizens gather to protest masking109 and other oppressive coronavirus lockdown policies, which have severely restricted normal physical contact between people, caused widespread unemployment,110 and harmed their physical, mental and emotional health.111
Like in Europe, people living in Canada,112 Australia113,114 and New Zealand115 also are resisting months of social distancing policies that have eliminated fundamental human rights, such as freedom of speech and assembly.
The U.S. has seen similar but smaller public demonstrations opposing forced masking, social distancing and lockdown laws and defending freedom in Virginia,116 Pennsylvania,117 Wisconsin,118 Michigan,119 California120 and other states, as record numbers of Americans struggle with unemployment,121,122 the destruction of small middle class businesses,123 mortgage defaults124 and bankruptcy filings;125 steep increases in anxiety and depression,126,127 drug and alcohol addiction,128 child and spousal abuse,129 and divorce.130
Social Sanctions for Failure to Get Vaccinated May Align With Lockdown Sanctions
The punishing social sanctions being talked about if you refuse a COVID-19 vaccination are likely to be enforced using government-operated electronic tracking systems linked to digital "immunity passports" that require you to "prove" you are immune to the new SARS coronavirus before you are allowed to work in an office building or enter other public spaces.131,132,133,134
These social sanctions for failure to vaccinate may closely resemble the types of social interaction restrictions enforced in the U.S. and other countries over the past year.
In the U.S., most public health laws, including vaccine laws, are enacted by the states,135 while the federal government makes vaccine use recommendations and can mandate vaccines for people crossing national or state borders. Local city and county governments also can impose their own public health regulations.136 That is why some states and cities have seen very restrictive COVID-19 pandemic masking137 and lockdown regulations138 and others have been more open.139
So, whether or not you will be punished for refusing to get a COVID-19 shot next year primarily will be determined by your state's governor and the representatives who have been elected to make laws in your state capitol.140
Depending upon where you live and the political philosophy of the majority of representatives in your state legislature, after the COVID-19 vaccine is licensed by the federal Food and Drug Administration (FDA) and recommended by the CDC for use by all children and adults,141 if you refuse to get a COVID-19 shot, you could be blocked from:142
Being employed and going to work in an office
Getting an education
Obtaining a driver's license or passport
Boarding a train or other public transportation
Attending a sports game or concert
Entering a store, restaurant, bar, coffee shop or nail salon
Booking an appointment with a doctor
And you could be prohibited from checking into a hospital for surgery, or visiting a family member in a nursing home, or blocked from obtaining private health insurance and Medicaid or Medicare.
In other words, if you refuse to get a coronavirus vaccination, you could be subjected to the kinds of punitive social sanctions I have been predicting and publicly warned about since 1997,143,144,145,146 sanctions that are already being applied to Americans who decline to get or give their children dozens of doses of CDC "recommended" liability-free vaccines147 and already are being denied an education, medical care and employment.148,149
Broken Promises Leads to Broken Trust
Doctors and public health officials wondering why people don't trust what they say about infectious diseases and vaccination, including coronavirus and COVID-19 vaccines, only have to look in the mirror to answer the question.
Since 1982, parents of vaccine injured children have been begging doctors to do the kind of science that will explain why so many highly-vaccinated children, who don't get measles or chicken pox anymore, are stuck on sick and suffering with brain and autoimmune disorders that never go away.150 For four decades, we have been asking doctors and government health officials to stop sweeping casualties of inhumane one-size-fits all vaccine policies, under the rug.151
What we get from medical professors in universities receiving lots of money from the government and pharmaceutical companies, and from doctors developing vaccines, and from public health officials pushing "no exceptions" vaccination policies are threats, name-calling, bullying and punishment if we try to exercise informed consent to vaccination.152,153,154 There is no other word for it but abuse.
They order us to obey them but refuse to take responsibility for what happens when we obey the orders they give. They expect us to trust them and refuse to care about the victims of vaccination when the benefits do not outweigh the risks.
Instead, they act to protect the power and profit-making of their business partners: the pharmaceutical industry, medical trade associations, multinational media corporations and Silicon Valley billionaires, and leave vaccine victims to take care of themselves. What's trust got to do with it?
Broken trust has everything to do with why the majority of people in the U.S. and Europe do not want to roll the dice and find out whether the odds of surviving a COVID-19 vaccination are in their favor.
It is during this extraordinary time of great challenge and opportunity that NVIC is sponsoring the Fifth International Public Conference on Vaccination. Our conference will create an expanded base of knowledge about vaccine science, policy, law and ethics brought to you by more than 40 distinguished speakers, who will empower you with information you need to become an effective vaccine freedom advocate.
Go to NVIC.org and register today for this historic conference celebrating freedom of thought, speech and conscience and gain permanent online access to this valuable video library of information. It's your health, your family, your choice. And our mission continues: No forced vaccination, not in America.
Original Source: articles.mercola.com
The Doctors for Disaster Preparedness1 lecture above, given August 16, 2020 in Las Vegas, Nevada, features Dr. Lee Merritt, an orthopedic spinal surgeon with a medical practice in Logan, Iowa.2
In her presentation, she discusses how geopolitical power can be swayed in the absence of an identifiable army or declared war. She talks about the cognitive dissonance we're currently facing, when what we're told no longer corresponds with known facts or logical thinking.
And she reviews how medical technocrats — the so-called medical experts and political leaders who have turned the world upside-down in response to COVID-19 — have been 100% wrong about everything they've been telling us.
They've been wrong about the initial risk assessment, testing, preventive measures, mask wearing and social distancing. They've conflated "cases" or positive tests with the actual illness. They're also guilty of errors of omission — not telling us what medical doctors and scientists know to be helpful.
"I can give you the benefit of the doubt when you're wrong about one or two things, but when you're wrong 100% of the time, consistently, that is not by accident," Merritt says. "They should have come up with something that was in our best interest if they really cared about us."
The Rise of Technocracy
Merritt credits her understanding of technocracy to reading Patrick Wood's book, "Technocracy Rising: The Trojan Horse of Global Transformation." Wood is also the editor in chief of Technocracy News & Trends. I recently interviewed Wood. His interview is featured in "The Pressing Dangers of Technocracy."
As explained by Wood and Merritt, technocracy is an economic ideology built around totalitarian rule by unelected leaders. It got its start in the 1930s during the height of the Great Depression, when scientists and engineers got together to solve the nation's economic problems. At the time, it looked like capitalism and free enterprise were going to die, so they decided to invent a new economic system from scratch.
They called this system "technocracy." The word comes from the word "techn," which means "skill," and the god "Kratos," which is the divine personification of power. As explained by Merritt, a technocrat is someone who exercises power over you on the basis of their knowledge.
Based on deaths per capita, the death rate for COVID-19 is 0.009%. That means the average person's chance of surviving this disease is 99.991%.
As an economic system, technocracy is resource-based. Rather than basing the economic system on pricing mechanisms such as supply and demand, the technocratic system is instead based on energy resources. In a nutshell, under this system, companies would be told what resources they're allowed to use, when, and for what, and consumers would be told what to buy.
Former President Obama's implementation of economic fines for those unwilling or unable to purchase health insurance could be viewed as an example of this system, in which you do not have the freedom to choose whether you want to buy a service or not. Your only choices are to purchase that which is mandated, or pay a fine.
The technocratic system also involves, indeed requires, social engineering, which relies on massive data collection and the use of artificial intelligence. Technocrats have silently and relentlessly pushed this agenda forward ever since those early days in the '30s, and signs of its implementation are becoming increasingly visible.
Evidence of technocratic rule has also become evident during the pandemic. The censoring and manipulation of medical information are part and parcel of the social engineering part of this system.
The Lies We've Been Told About COVID-19 Death Risk
In her lecture, Merritt reviews several lies we've been told by the technocratic elite, starting with the actual risk of death. Based on deaths per capita, the death rate for COVID-19 is 0.009% (709,000 people have died from or with COVID-19 around the world, and the global population is 7.8 billion). That then means the average person's chance of surviving this disease is 99.991%.
The area with the highest death rate, New York, has a death per capita rate of 0.17%, yet Dr. Anthony Fauci publicly lauded New York for its excellent COVID response. This is just one example that has caused cognitive dissonance, as praising the area with the highest death rate (even if low overall) as having one of the best responses simply isn't logical.
Ironically, five of the six countries with the lowest death rates (ranging between 0.00003% and 0.006%) did very little in terms of pandemic response; they didn't shut down or order people to stay home.
Yet, we're told these measures are absolutely necessary, and must continue, perhaps indefinitely. This too creates massive cognitive dissonance, as it goes against all logic. If an action doesn't result in an observable benefit, it simply doesn't make sense to continue, let alone claim that was and is necessary.
Purposeful Conflation of 'Positive Tests' With 'Cases'
Furthermore, instead of comforting everyone and opening the world back up when the death toll started falling, the narrative suddenly shifted focus to "cases," meaning people who tested positive for SARS-CoV-2 — regardless of whether they had symptoms. More cognitive dissonance, as the primary measure of disease threat is its lethality.
As noted by Merritt, since ancient times, a "case," medically speaking, has referred to a sick person. It never ever referred to someone who had no symptoms of illness.
Now all of a sudden, this well-established medical term, "case," has been completely and arbitrarily redefined to mean someone who tested positive for the presence of viral RNA. "That is not epidemiology. That's fraud," Merritt says.
What's more, most of the tests used have no benchmarks, meaning we don't know what the rates of false positives and false negatives are. And, many areas are tacking on extra "cases" when someone tests positive and relays that they've been around other people. Again, "that's fraud," Merritt says.
Evidence that the technocratic propaganda is working can be seen in a recent poll by Harvard, Oxford and Universita Boconi, which found Millennials believe 2% of their generation will die from COVID-19. "That's 10,000 times more than the reality," Merritt says. "It's just completely out of proportion to reality."
The Lies We've Been Told About Mask Wearing
Lie No. 2 is about the benefits of mask wearing. "It's not scientifically sound, so why are we doing it?" Merritt asks. It's "just a symbol of submission." As noted in her slide show, "The strongest argument for mask wearing is it sounds good. The strongest argument against mask wearing is it doesn't work at all."
Alongside that quote is a photo of a man's face covered in dust particles after sawing sheetrock wearing a Class II medical earloop facemask, with the caption, "Each particle of sheetrock dust is 10 microns. Coronavirus is 0.125 microns. Any questions?"
The coronavirus is nearly 100 times smaller than sheetrock dust. In other words, surgical masks cannot and do not block the coronavirus (or any other virus for that matter). Surgical mask boxes are even printed with the warning that the mask "will not provide any protection against COVID-19 or other viruses," and "does not reduce the risk of contracting any disease or infection."
Ditto for medical N95 respirator masks, as they only block particles larger than 0.3 microns. N95 masks are used in hospital settings to protect against tuberculosis, as the TB virus is 3 microns. You must, however, wear the correct size, it must be properly fitted to your face, and you must follow certain procedures when putting it on and removing it to prevent cross contamination.
OSHA respirators, used by construction workers and other industries, also screen down to 0.3 microns, but they are equipped with a one-way valve. So, it only screens the air coming in, not the air going out. So, you're in no way protecting others when wearing such a mask.
The Quality of Data Is What Matters
Merritt also discusses a publication in PNAS, "Identifying Airborne Transmission as the Dominant Route for the Spread of COVID-19,"3 in which the authors purport to support mask wearing by looking at New York City as a model. According to Merritt, she has serious concerns about this study, as it doesn't control for the No. 1 factor that reduces infectivity, namely humidity.
The higher the humidity, the lower the infectivity rate. The paper also has "all these bizarre references," Merritt says, "that have absolutely nothing to do with the precursors of anything you would look at to do this kind of research."
What's more, at least one of the authors listed, Yuan Wang, has no medical background whatsoever. He's in the division of planetary and geological sciences at Cal Tech.
The graph showing that infectivity in New York City was reduced when mask wearing was mandated also matches the natural downslope seen in Sweden (which had no lockdown or mask mandate) as the infection ran its course. In no way does it prove that mask wearing actually prevents infection. "This is a very sophisticated made-up fraud, I think," Merritt says.
She also reviews other publications in the medical literature showing masks do not protect against viral infections — including a May 2020 review by the Centers for Disease Control and Prevention itself, which I wrote about in "WHO Admits: No Direct Evidence Masks Prevent Viral Infection." In that review, the CDC concluded that masks did not protect against influenza in non-health care settings.
Merritt also cites studies showing there's no difference between surgical masks and medical N95 masks. For a better understanding of the science, she recommends reading Denis Rancourt's paper,4 "Masks Don't Work: A Review of Science Relevant to COVID-19 Policy." I've also interviewed Rancourt, who has a Ph.D. in physics, about his findings, which you can find in "Masks Likely Do Not Inhibit Viral Spread."
Mask Mandates for Peons and the Social Distancing Lie
The suspicion that masks are little more than suppression muzzles also gains strength by the fact that lawmakers are exempting themselves and certain categories of workers from their mask mandates.
Two examples given in Merritt's lecture is the D.C. mask mandate, which exempts lawmakers and government employees. In Wisconsin, the Governor has exempted all politicians from the mask order. If masks truly worked, wouldn't these workers be prime candidates for wearing masks everywhere to prevent them from getting ill and dying?
The third lie Merritt reviews is the 6-foot social distancing rule. Thirty-four minutes into the lecture, you'll find a fascinating video from a study5 published March 26, 2020, in JAMA Insights, demonstrating the particle emissions occurring when sneezing. In this study, they showed emissions can reach 23 to 27 feet (7 to 8 meters) — a far cry from the 6-foot distance we're told will keep everyone safe.
The Biggest Lie: Lysosomotropic Agents Don't Work
Lie No. 4, which Merritt believes is the biggest one of all, is that lysosomotropic agents (drugs that acidify the lysosome) such as chloroquine and hydroxychloroquine don't work. Fauci has repeatedly stated that these drugs either don't work, that there's insufficient evidence, or that the evidence is only anecdotal.
Yet the National Institutes of Health itself published research6 in 2005 showing chloroquine is a potent inhibitor of SARS coronavirus infection and spread, actually having both prophylactic and therapeutic benefits. As the director of the National Institute of Allergy and Infectious Diseases (NIAID), which is a part of the NIH, since 1984, Fauci should be well aware of these findings.
As for what the motive might be for suppressing the use of hydroxychloroquine, despite all the evidence showing it works quite well when used early in the course of treatment, Merritt points to a 2006 study7 in the Virology Journal, titled "In Vitro Inhibition of Human Influenza A Virus Replication by Chloroquine."
That study delivered "overwhelming proof that chloroquine inhibited influenza A," Merritt says. Now, if an inexpensive generic drug can prevent influenza infection, then what would we need seasonal influenza vaccines for?
Another paper,8 "Effects of Chloroquine on Viral Infections: An Old Drug Against Today's Diseases?" published in The Lancet Infectious Diseases in 2003, discussed the potential of chloroquine against a range of viral diseases.
So, not only might we have an inexpensive remedy that can fight the flu, it might be useful against many other diseases as well. In short, were these drugs to be recognized for their antiviral benefits, they could disrupt the drug industry to a significant degree. Is that why they're suppressed and vilified?
Follow the Money
Merritt also reviews Dr. Vladimir Zelenko's clinical experience with hydroxychloroquine, which you can read more about in "How a False Hydroxychloroquine Narrative Was Created." Of course, the media vilified Zelenko rather than applauding his remarkable successes against COVID-19.
Even more egregiously, Merritt notes, was the fact that a Baltimore federal prosecutor actually started an investigation into Zelenko based on his statement that hydroxychloroquine is FDA approved. "It is FDA approved," Merritt says. "You don't go back once things are FDA approved to get reapproval for a new indication."
Doctors have always had the ability to prescribe drugs off-label for other conditions once they've been approved by the FDA, which is precisely what doctors have been doing with hydroxychloroquine. But now all of a sudden, that common (and perfectly legal) practice is portrayed as controversial, unethical and/or illegal.
There's also the clinical experience of French microbiologist and infectious disease expert Didier Raoult, founder and director of the research hospital Institut Hospitalo-Universitaire Méditerranée Infection,9 who reported10,11 that a combination of hydroxychloroquine and azithromycin — administered immediately upon diagnosis — led to recovery and "virological cure" in 91.7% of patients.
Merritt also reviews the fraudulent science that has been used to suppress hydroxychloroquine use, referring to these studies as "a new level of fake papers." In one instance the authors pulled the data set out of thin air. They made it up.
Yet these fraudulent papers were published in The Lancet and The New England Journal of Medicine, two of the most prestigious peer-reviewed medical journals in the world. It's worth asking how that could happen. As noted by Merritt, what we're told and what's borne out by facts simply don't add up:
Hydroxychloroquine costs $10 to $20 for a course of treatment, is already FDA approved, has minimal side effects and has been shown to cut the death rate by 50% when given early in the treatment of COVID-19.12
Yet Fauci is pushing the use of remdesivir,13 an intravenous drug for late-stage severe COVID-19 infection that costs $3,600, has been shown to cause severe side effects in 60% of patients, and doesn't reduce the death rate. It merely reduces the recovery rate by an average of 31%, or four days.
Merritt believes the reason we're not embracing hydroxychloroquine is because it could demolish the $69 billion vaccine industry. That alone is enough of a motive to warrant a cover-up, she notes.
The drug could also eliminate one of the most powerful leverages for geopolitical power that the technocrats have, namely biological terrorism. If we know how to treat and protect ourselves against designer viruses, their ability to keep us in line by keeping us in fear vanishes.
Lies by Omission and Ultimate Motives
Last but not least, Merritt reviews lies of omission — facts that would have saved lives had they been promoted. This includes data showing that higher vitamin D levels reduce both the severity of COVID-19 infection and the mortality. So, who benefits from the suppression of data and information that can save lives and the promotion of medical lies?
According to two investigators, John Moynahan and Larry Doyle, Bill Gates negotiated a $100 billion contact tracing contract with Democratic Congressman Bobby L. Rush — who also introduced HR 6666, the COVID-19 TRACE Act — six months before the COVID-19 pandemic broke out, during an August 2019 meeting in Rwanda, East Africa.14
The U.S. government has also purchased 100 million doses of a COVID-19 vaccine still under development by Pfizer and BioNTech. As noted by Merritt, we keep seeing how drug companies fund working groups on diseases, and then when the disease breaks out, those same drug companies make billions in profit.
But aside from profit, Merritt is convinced there's another reason behind the illogical pandemic responses we're seeing. She points out how in a few short months, we've been dramatically shifted from a state of freedom to a state of totalitarianism. And the way that was done was through the technocratic mechanisms of social engineering, which of course involves psychological manipulation.
Psychological Manipulation Tools
Merritt reviews psychiatry professor Albert Biderman's work on psychological manipulation and his "chart of coercion," all of which can be clearly related to the COVID-19 response:
Isolation techniques — Quarantines, social distancing, isolation from loved ones and solitary confinement
Monopolization of perception — Monopolizing the 24/7 news cycle, censoring dissenting views and creating barren environments by closing bars, gyms and restaurants
Degradation techniques — Berating, shaming people (or even physically attacking) those who refuse to wear masks or social distance, or generally choose freedom over fear
Induced debility — Being forced to stay at home and not be able to exercise or socialize
Threats — Threatening with the removal of your children, prolonged quarantine, closing of your business, fines for noncompliance with mask and social distancing rules, forced vaccination and so on
Demonstrating omnipotence/omniscience — Shutting down the whole world, claiming scientific and medical authority
Enforcing trivial demands — Examples include family members being forced to stand 6 feet apart at the bank even though they arrived together in the same car, having to wear a mask when you walk into a restaurant, even though you can remove it as soon as you sit down, or having to wear a mask when walking alone on the beach
Occasional indulgence — Reopening some stores and restaurants but only at a certain capacity, for example. Part of the coercion plan is that indulgences are always taken away again, though, and they're already saying we may have to shut down the world again this fall
Merritt packs a lot of information into her hour-long presentation, so I hope you take the time to view it. Aside from what I've already summarized above, she also reviews:
The influence of the World Health Organization and its largest funder, Bill Gates, and his many connections to the drug and vaccine industries, digital economy and digital tracking technologies
The curious similarities between the Gates-funded Event 201 and current world events
The consistent failures to create coronavirus vaccines in the past, as all trials revealed the vaccines caused paradoxical immune enhancement, which made the disease more lethal. You can learn more about this in "Robert F. Kennedy Jr. Explains Well-Known Hazards of Coronvirus Vaccines"
Fauci's conflicts of interest

Original Source: articles.mercola.com
Launched in 2014, StoryBites is a weekly feature from YourStory, featuring notable quotable quotes in our articles of this past week. This special series of compilations focuses on India's COVID-19 struggle (see last week's post here). Share these quotes and excerpts with your networks, and check back to the original articles for more insights.
"How you handle a crisis truly defines your brand and shapes how people perceive you." – Salonie Ganju, Matrix
"Hard times are only the other side of good times." – Chetana Ravi, 'Unbound'
"Catastrophes instigate people to look for ways to protect themselves in the event that another one occurs." – Gopal Balachandran, ICICI Lombard
"Our brain is not wired to see risk. The younger you are, the more you are wired not to see risk." – Tapan Singhel, Bajaj Allianz General Insurance
Also ReadPandemic Heroes: Bengaluru teenagers distribute sanitary napkins to women in slums
"With COVID-19, we are seeing imagery demand shift even faster away from drones and airplanes to satellites." – Hemant Mohapatra, Lightspeed India
"The need of the hour for the furniture brands is to develop an active supply chain response plan to alleviate risk and mitigate the disruptions that the coronavirus outbreak has caused." – Sidhant Lamba, Fabrento
"Since people love to celebrate with full flair, it won't take a lot of time for them to get back to the big fat Indian wedding." – Ankita Asthana, WeddingNama
"Unlike other businesses, there is a clear V-shaped recovery in the agriculture sector as farmers are being more open to adopting new-age technologies and practices to keep their farming cycle running." – Shivendra Singh, Barton Breeze
Also ReadAgritech startups leveraging the golden opportunity in COVID-19 times
"While the pandemic is a temporary scenario, it appears that hyperlocal delivery services are here to stay for a long time."" – Saahil Goel, Shiprocket
"The pandemic has moved logistics companies to get ready for a digitally connected and integrated supply chain." – Vishal Sharma, DB Schenker
"There is likely to be a strong preference for office spaces that undertake proper measures to contain the virus spread like screening, sanitation, air filtration, and social distancing." – Sahil Vachani, MaxVIL
"While the rules of quarantining will need to be adhered to, workplaces will benefit by developing various lines of defence against infection." – Sumit Nadgir, Hicare
"There has been development in how technology can help in space and facilities management." – Amrita Chowdhury, Gaia
"The current paradigm has extended many creative working professionals an opportunity to relocate to isolated regions of the country and beyond." – Narayan Mahadevan, BridgeLabz
Also ReadIn a barter system initiative, this club in West Bengal offers masks and sanitisers in exchange for used plastic and plants
"UPI has garnered tremendous momentum especially during the pandemic – 149 crore transactions, a record-breaking number, was undertaken in the month of July alone." – Dilip Asbe, NPCI
"The entire lending and financial ecosystem need to support MSMEs with agile credit solutions for a macro-economic impact." – Prashanth Ranganathan, PayU Finance
"Farmers are essential service providers as they feed the nation. They are also very vulnerable during disruptive events, such as the ongoing pandemic." – Sendhil Kumar Natarajan, WayCool Foods
"During this period many countries, including the UK, Singapore, Italy, Malaysia, etc. have offered loan moratoriums of different kinds targeting specific borrowers." – Chaitra Bharadwaj, Merican Consultants
"Bootstrapping and being self-sustainable was always applicable to start in the pre-COVID-19 era, but it is even more relevant today." – Monica Mehta, Wadhwani Foundation
Image credits: Dr Nimrat Kaur
Also ReadYS Learn: How entrepreneurs' anxiety and moods affect teams and what they can do to bring in productive behaviour

"There will be an increasing need for companies to integrate customer journeys, tech, remote work, and gig models into their business process." – BV Naidu, StartupXseed Ventures
"Cross-functional training for all employees helps maximise collaboration and efficiency." – Amit Khetan, AfterFirst.com
"COVID-19 has replaced all travel-based distractions. It has suddenly enriched our lives with plenty of time. The change in behaviour [of consumers] is palpable and there is a clamour for the significant." – Sivakumar Sundaram, BCCL
"People should run their businesses with care whether times are good or bad by also being softer on the environment." – Jyoti Narula, Joe Shu
"Without sufficient attention, our fear is that this risk is creating a 'lockdown generation,' that could feel the weight of this crisis for many years to come." – Sara Elder, ILO
"Many are experiencing a lack of control, which further adds to their burden, often leading to burnout or experiencing mental fatigue." – Puroitree Majumdar, YourDOST
Also ReadDettol BSI partners with Wipro GE Healthcare to train COVID-19 frontline workers
"Co-morbidity causing lifestyle diseases and pandemics tell us to place more emphasis on disease prevention." – Sajeev Nair, Vieroots
"Maintain an inner strength and mental balance to take one step at a time and face each day with gratitude for what you have." – Geetika Dayal, TiE Delhi-NCR
"Take breaks from TV and social media and establish a mindfulness practice, like meditation." – Saurabh Mehta, TiE Ahmedabad
"If nothing else, this time has shown us that we can survive the very worst, but life is too short. The virus can strike any moment and take a loved one away." – ElsaMarie D'Silva, Safecity
YourStory has also published the pocketbook 'Proverbs and Quotes for Entrepreneurs: A World of Inspiration for Startups' as a creative and motivational guide for innovators (downloadable as apps here: Apple, Android).
(Edited by Kanishk Singh)
Want to make your startup journey smooth? YS Education brings a comprehensive Funding Course, where you also get a chance to pitch your business plan to top investors. Click here to know more.
Original Source: yourstory.com
As businesses across the United States reopen, business owners are trying to figure out how to keep their employees and customers safe from the potential spread of COVID-19. As such, experts are gearing up for a possible wave of COVID-related liability suits in the coming months. To stem the possible tide of litigation, some states have passed protection laws, and Congress is considering a federal mandate. In the meantime, here are some tips to help you shore up your own defenses.
What is COVID-19 business liability protection?
As many businesses continue to experience the negative economic effects of the pandemic and the virus continues to spread across the country, business owners are weighing how to reopen safely. Some business owners are concerned that they will be sued, as has happened to some major retail chains.
Liability protections would shield businesses, schools and other institutions from such lawsuits as long as the businesses were operating in good faith and were following approved safety guidelines. Such protections would require the complainant to prove, without a shadow of a doubt, that the business in question was negligible in its efforts to reduce potential exposure to COVID-19.
What steps can you take now to protect your business against COVID-19 lawsuits?
As lawmakers consider their next move, legal experts are providing outside advice to small business owners who are looking to avoid COVID-related lawsuits. Andrea Sager, a small business attorney and entrepreneur, even created a free, downloadable liability waiver for consumers to sign before they enter a business. Though she believes a judge could choose to not enforce the document, she said it was important that reopening businesses cover their bases.
"I'm trying to ensure that my clients and all the small businesses are protected to reduce their liability," Sager said. Businesses that have a brick-and-mortar presence should have customers sign a waiver, because "these lawsuits are going to take off," she said.
In addition, Sager noted the following suggestions for businesses that are trying to prevent costly COVID-related claims:
Get familiar with your insurance policy.
Though not every business insurance policy is the same, there may be language in your agreement that helps with litigation costs. Even if your policy has general liability insurance, Sager said it might not be enough.
"We know that not all insurance companies act the same way, and there will be some small businesses that say, 'I can just call my insurance company,'" she said. "But that company will come up with some loophole to leave the business owner high and dry. Without the federal law, I think that even if a small business owner has insurance, not all of them will be covered."
Implement CDC guidelines.
Some states don't have mask mandates or social distancing policies in place, but businesses can establish their own policies. By enforcing guidelines set by the Centers for Disease Control and Prevention, you can establish a standard that could hold up in court.
By enforcing stricter rules, "if somebody wants to sue you, you can say, 'Look, this will go a lot further to protect people coming to my place of business,'" Sager said. "By following the law and taking it a step further, you can ensure that you won't be held responsible."
Reopen only if you can do so legally.
Governors have set the rules for which types of businesses can reopen. If your business is not allowed to reopen and you do so anyway, you could be hit with fees or arrested by local police. If your business is hit with a COVID-related lawsuit, a judge can note that you willfully ignored state rules and thus cast an unfavorable judgment against your interests. Before reopening, be sure to check local and state guidelines to make sure your business is cleared to reopen.
Communicate with your customers and employees.
When dealing with any kind of safety precaution, it's imperative to share your efforts with your employees and the general public. For example, if people coming to your business know you require a mask, they should have no excuse for showing up without one. If they do, you can point to your rules and deny them entry without fear of any credible backlash in court.
Your employees should be among the first to know about your safety precautions. However, make sure to consider the stipulations of the Americans with Disabilities Act (ADA), Sager said.
"Do not ask your employees to sign a waiver, because there are completely different considerations there with workers' compensation and possibly even ADA measures to consider," Sager said. Measures vary by state and by employee, "because if you can allow your employees to work remotely, you should do that for as long as possible," she said.
What liability protections have some states already established?
In the absence of a federal mandate for COVID-related business liability protection, some states have taken it upon themselves to create their own policies. As of August 2020, measures have already been taken in Wyoming, Utah, Oklahoma, Arkansas, Alabama, Georgia and North Carolina, while lawmakers in Minnesota, Iowa, Illinois, Ohio, Pennsylvania, New York, New Jersey, South Carolina, Mississippi, Tennessee, Louisiana, New Mexico and Arizona have legislation in the works. Though provisions vary by state, here are some overarching themes that lawmakers have implemented:
Retroactive protections. The first case of COVID-19 in the U.S. was diagnosed in Washington state on January 20. Due to a lack of testing at that time, it's impossible to know when the virus spread to different parts of the country. As such, states that have put their protections in place have backdated their rules. For example, Iowa's law covers any liability dating back to Jan. 1, while states such as Louisiana, Kansas and Alabama have opted to cover only as far back as mid-March, when widespread shutdown orders were put in place.
Doesn't protect willful negligence. As more states begin to establish mandatory mask policies, or even reverse some shutdown measures, state governments are stipulating that COVID liability protection rules will not protect businesses that fail to comply with public safety measures. If it can be proven that a business failed to meet guidelines at the federal, state or local levels, they can be found guilty of gross negligence and left vulnerable to a liability lawsuit.
Protections for health care providers. In addition to protections for retail and other brick-and-mortar establishments, some states have baked amendments into their provisions that protect health care providers from liability. Because these businesses are often visited by sick individuals, this kind of measure actively protects against the potential for a person to file claim that their COVID-19 diagnosis was directly linked to the business. Yet like other small business owners, medical practitioners can be shielded from potential litigation as long as they properly follow guidelines.
Some major retail and fast-food chains have already been hit with COVID-related lawsuits. Last month, CNBC reported that Walmart, Safeway, McDonald's and Amazon have faced such litigation. Once open, a business runs the risk of becoming a transmission site for the virus, regardless of how it operates. That's why any discussion about business liability protection at the state and federal levels have been an all-encompassing topic.
Each state's anti-liability measure is different. What may have passed in Wyoming is likely to differ in many ways from the bill passed in Ohio, for example. If your small business is in any of the states listed above, or if your state legislature is currently examining a similar measure, you should pay close attention to the guidelines laid out by your elected officials. Failing to meet the state's guidelines could leave you wide open for crippling legal fees, exhaustive court expenses and a costly settlement.
What the federal government is considering
Senate Republicans recently unveiled their stimulus plan to the country. GOP members stressed the importance of the bill's litigation protections. In fact, so important was the measure that Senate Majority Leader Mitch McConnell called it a "red line" issue, stressing that the bill would not pass without the provision.
"We need to provide protection, litigation protection, for those who have been on the front lines," he said on Fox News back in April. "We can't pass another bill unless we have liability protection." He echoed that sentiment while speaking with reporters after the bill's introduction, even though top Democrats have balked at the bill in its entirety for various reasons.
If passed, the proposed bill would standardize business liability protection during the pandemic. Like the provisions already passed at the state level, the federal liability protections would shield health care providers and employers, as well as school districts, from any lawsuits levied against them for exposure to the novel coronavirus. If a business were to be found guilty of gross negligence that led to the COVID-19 exposure, that business could still be targeted for a small business lawsuit.
While it's still unclear what, if any, measures Congress will pass, Sager said she hopes the litigation protections make the final cut. Without them, she said, scores of businesses in states that don't have any provisions in place could be forced to shut down because of deep legal fees.
"Unfortunately, there are some governors that want to leave it up to the local governments to make a response," she said. "The mandate should come from the federal government because we need something that will be enforceable throughout the whole country."
Original Source: business.com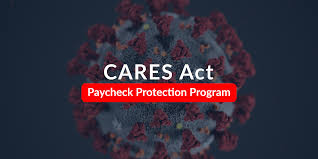 The Paycheck Protection Program (PPP) has an aggressive timeline and applicants are struggling to understand how the process works; the confusion specifically revolving around the new and expanded definition of "payroll costs," which will be used to calculate the maximum loan amount you can receive.
Original Source: blog.bernardbenefits.com