Austria is known for having one of the most generous and greatest healthcare systems across the world. Healthcare needs are readily accessible to Austrian citizens at little to no cost. The vast majority of the Austrian population has access to healthcare, as long as an individual is not willingly choosing to be unemployed.
Healthcare in Austria
Two-tiered system: In the first tier of Austria's two-tiered healthcare system, healthcare covers 99% of the population, of which 75% is typically funded through public taxes. However, citizens can also pay to have supplementary healthcare, which allows individuals to see private practitioners. As of 2010, it is estimated that 130,000 individuals chose to pay for private healthcare.
Life-long private providers: For those who choose to pay for private or supplementary healthcare, insurance companies are not allowed to have restrictions within contracts, nor are they allowed to terminate an individual's healthcare without permission. The private healthcare services can only be terminated by the individual, allowing the user to have access to life-long healthcare services.
High accessibility to hospitals and pharmaceuticals: Despite the decline in hospital bed availability around the world, Austria has 271 hospitals containing more than 64, 000 beds and around 45,000 doctors, classing the country as having one of the highest bed/patient ratios in Europe. Along with the availability of hospitals and other health centers, the cost of pharmaceutical drugs in Austria is low. In 2012, Austria's pharmaceutical costs were an estimated 18.6% lower than the rest of Europe.
Public healthcare covers four areas: Within the Austrian healthcare system, there are four specific areas in which those who choose to have public healthcare, rather than private healthcare, can be covered: illness, maternity, precautionary and therapeutic aid. Each of these categories requires certain criteria for the individual to be categorized into one of the four areas.
Tourists have access to healthcare: For those visiting Austria with a European Health Insurance Card, access to public healthcare is enabled. While this does not cover any private healthcare, it does cover basic doctor's visits, dental services and even emergency hospital visits. This allows tourists or students who may need emergency medical assistance to access healthcare at a reduced fee.
Through this dynamic healthcare plan, Austria is able to provide healthcare and benefits for its citizens. Whether it be a simple checkup or something more extensive, Austria's public healthcare system alleviates healthcare burdens for its people. Even for those who pay for a private healthcare plan, the cost of medical expenses is far less than many places around the world, as it is estimated to only cost $243 a month. Whether it be private or public healthcare, Austria's two-tiered system has found itself among the highest-ranking healthcare systems in the world.
– Olivia Eaker
Photo: Flickr
The post Five Facts About Healthcare in Austria appeared first on The Borgen Project.
Original Source: borgenproject.org

Zambia, a landlocked country in Southern-Central Africa, faces several ongoing health challenges. In 2017, Zambia's public health expenditure was 4.47% of the GDP, one of the lowest rates in southern Africa. Two ministries that provide information about health and deliver health services, administer public healthcare in Zambia. These are the Ministry of Health and the Ministry of Community Development, Mother and Child.
Problems in the Healthcare System
As public healthcare in Zambia remains incredibly underfunded, pharmacies in Zambia are not always well-stocked, and many deem emergency services inadequate. Additionally, inequities in public health care service access and utilization exist in the country. While 99% of households in urban areas are within five kilometers of a health facility, this close access occurs in only 50% of rural areas.
As a result of these deficiencies within the system, UNICEF reports that Zambia's under-5 mortality rate is 57.8 deaths per 1,000 live births. In 2009, 980,000 people lived with HIV/AIDS in Zambia, and 45,000 of those people died the same year due to the disease.
Lack of clean water has resulted in water- and food-borne diseases and epidemics that have been devastating Zambia for decades, including dysentery and cholera. These issues mainly affect impoverished areas, as overcrowding leads to sanitation issues. In the Kanyama slum in Lusaka, 15 households share one latrine when the weather is good. During the rainy season, Kanyama's high water table causes the filling of 10,000 latrines with water. Areas like Kanyama require long-term infrastructure measures, such as sanitation, sewage lines and piped water.
The Path to Development
Centers for Disease Control and Prevention (CDC) established an office in Zambia in 2000 to address HIV, tuberculosis, malaria and other diseases. CDC support in Zambia includes expanding academic and clinical training programs with advanced technology at the University of Zambia and the University Teaching Hospital, and the development of a National Public Health Institute to strengthen public health surveillance. Moreover, CDC instituted a Field Epidemiology Training Program (FETP) to train a workforce of field epidemiologists to identify and contain disease outbreaks before they become epidemics. Exactly 42 epidemiologists have graduated from the program since December 2018.
In 2018, Zambia presented to the World Health Assembly in Geneva regarding the cholera outbreak by citing its efforts regarding vaccination, water safety and waste management. Additionally, Gavi, the Vaccine Alliance, worked with Zambia to fund and deliver 667,100 oral cholera vaccine doses to Lusaka slums after an outbreak that affected more than 5,700 people.
Looking Ahead
Most recently, Zambia embarked on the first round of its annual Child Health Week campaign from June 22- 26, 2020 to deliver child survival interventions to protect children and adolescents from deadly diseases. Furthermore, to promote fairness and equality, the campaign aims to improve children's health by ensuring essential services reach children who do not benefit from routine health services. This campaign accelerates the country's progress toward attaining the U.N. Sustainable Development Goals (SDGs) for reducing child deaths by two-thirds by 2030, improving healthcare in Zambia overall.
The infrastructure for healthcare in Zambia is overall poor due to a lack of funding, poorly maintained facilities and supply shortages of medications and medical equipment. However, one step to a better healthcare system is to ensure equitable access to health services, especially for those who live in rural areas or slums. To reduce inequities, Zambia must strengthen primary facilities that serve the people who live in these regions and dismantle the existing barriers.
– Isabella Thorpe
Photo: Flickr
The post Improving Healthcare in Zambia appeared first on The Borgen Project.
Original Source: borgenproject.org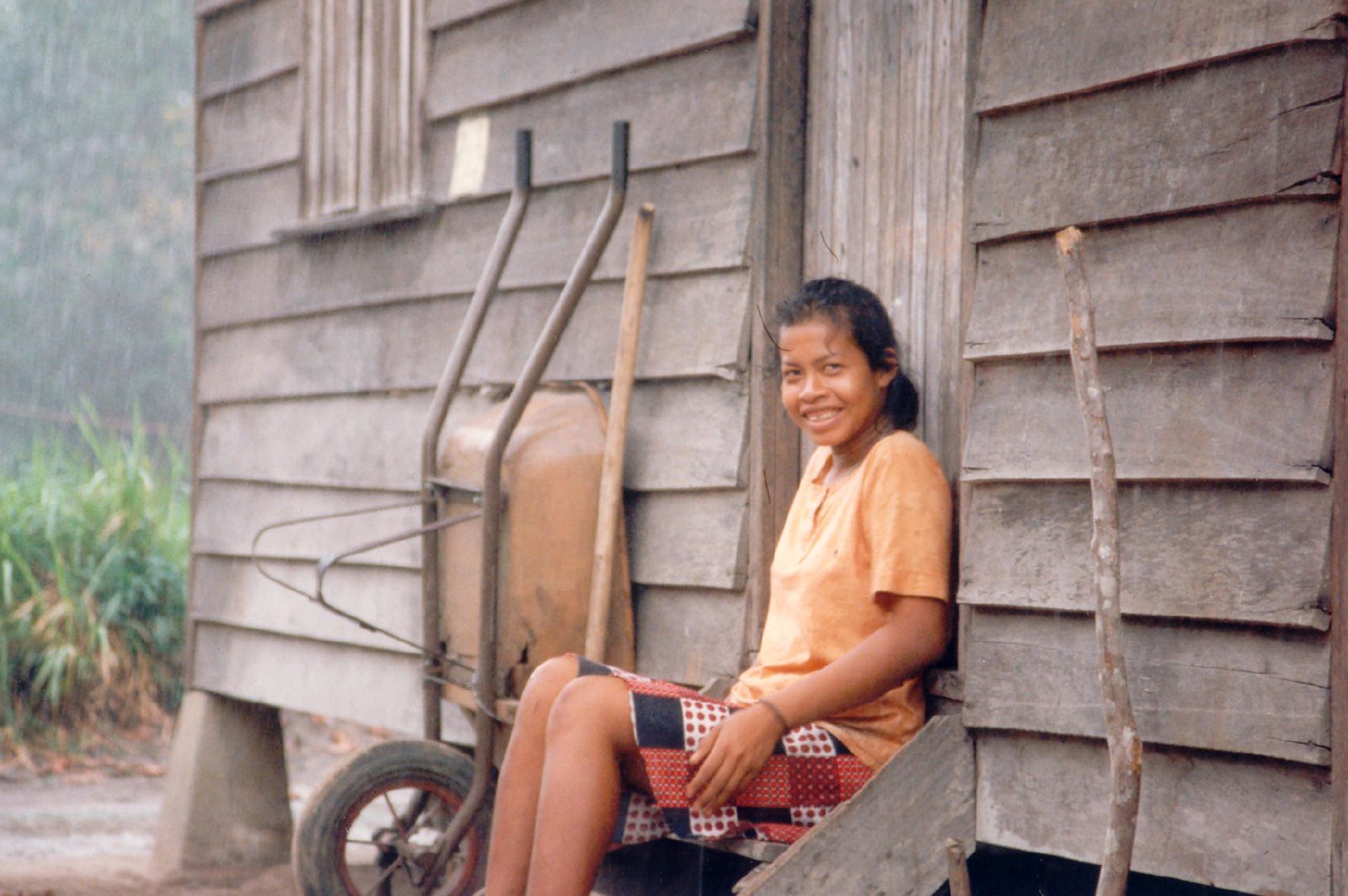 The Republic of Suriname is an upper-middle-income country located on the northeastern coast of South America. Around 90% of the country's population lives in urban or rural coastal areas. Healthcare in Suriname is accessible for both the public and private sectors. Here are eight facts about healthcare in Suriname.
8 Facts About Healthcare in Suriname
Infant and Maternal Mortality: Suriname's infant mortality rate in 2013 was around 16 deaths per 1,000 live births. The most prevalent reasons for mortality reported in children under 1 year of age were respiratory problems, fetal growth retardation, congenital diseases, neonatal septicemia and external causes. The maternal death ratio averaged 125 deaths per 100,000 live births from the years 2000 to 2013. For mothers, the most prominent causes included gestational hypertension and hemorrhage. In 2010, prenatal checkup coverage was around 95%, and more than 65% of pregnant women had had four prenatal checkups. In addition, almost 93% of births happened in a health center, and trained health workers carried out around 95% of births.
Life Expectancy: In 2016, the average life expectancy of a male was 69, while the average life expectancy of a female was 75. These estimates are slightly below the average male and female life expectancies in the rest of South America.
Mosquito-borne Illnesses: In late 2015, the preliminary issue of Zika virus was found in Suriname. The disease spread quickly throughout the country's 10 districts, but there are no current outbreaks. Conversely, Suriname has eradicated malaria from all but one district of Suriname. However, the rate of new imported cases (principally among gold miners from French Guiana) increased by more than 70% in 2015.
HIV and Tuberculosis: By 2014, Suriname's human immunodeficiency virus (HIV) rate among the 15-49 age group was 0.9%. HIV/AIDS caused 22.4 deaths per 100,000 people in 2010, decreasing to 16.4 deaths per 100,000 people in 2013. From 2012 to 2014, the estimated tuberculosis diagnosis rate increased from 58% to 71%. To combat the disease, the country started the direct implementation of observed treatment, resulting in higher treatment success from 61% in 2010 to 75% in 2013.
Government Contribution and Coverage: Suriname experienced vast economic growth from 2010 to 2014. During this period, healthcare in Suriname received increased funding for various services and facilities. It expanded and decentralized private laboratory diagnostic services, private primary care, dental care and paramedic practices. In 2015, vaccination coverage was almost 90% for DPT3 and above 90% for the trivalent vaccine (MMR1). In 2014, the total estimated health expenditure as a percentage of GDP was 6%. For health insurance, employees' premium rate is 50%, and employers pay the other half. For low- or no-income citizens, the government subsidizes health coverage.
Hospitals: Of Suriname's five hospitals, two are private and three are public. The Academic Hospital in Paramaribo has recently renovated and expanded its facilities and invested in equipment and staff for specialty care like gastroenterology, oncology, intensive care, renal dialysis and more. In 2013, government and external funds also helped other hospitals invest in new facilities and healthcare worker training programs.
Sanitation: Suriname's lack of an integrated waste management policy has created illegal dumps and caused refuse to accumulate on roadsides and in open waters. This infrastructure problem results in health risks and environmental hazards. According to the Pan American Health Organization (PAHO), Suriname does not have facilities for storing or eliminating hazardous waste, nor does it regulate the safe use or storage of pesticides.
Accessibility: In 2014, Suriname passed its national basic health insurance law. It provides access to a basic package of primary, secondary and tertiary care services for all Surinamese citizens. In 2013, all people under the age of 16, as well as people aged 60 and over, had the right to free health care that the government paid for. Universal access to healthcare for pregnant women and newborns remains a challenge for healthcare in Suriname.
Persistent voids in access to healthcare in Suriname are related to drawbacks in funding. The healthcare system has seen an expansion in the past decade, but there are still plenty of health challenges to confront and improve.
– Anuja Kumari
Photo: Flickr
The post 8 Facts About Healthcare in Suriname appeared first on The Borgen Project.
Original Source: borgenproject.org