Since early 2020, the entire globe has been battling the COVID-19 pandemic and attempting to address the outbreak properly. Most of the world's population is currently under some form of social distancing as a part of a response to the outbreak. From scientific research to increased travel restrictions, almost every country is working on ways to boost the economy while managing the spread of the virus. However, COVID-19 has affected much more than the economy. Here are four ways COVID-19 and global poverty connect:
4 Ways COVID-19 and Global Poverty Connect
The Consumption of Goods and Services: For most developing countries struggling with poverty, much of their economies depend on commodities, such as exports. Food consumption represents the largest portion of household spending, and the increase in food prices and shortages of products affect low-income households. Countries that depend on imported food experience shortages. The increase in food prices could also affect the households' inability to access other services such as healthcare, a major necessity during this time. These are two significant connections between COVID-19 and global poverty.
Employment and Income: The self-employed or those working for small businesses represent a large portion of the employed in developing countries. Some of these workers depend on imported materials, farming lands or agriculture. This requires harvest workers and access to local farmers' markets to sell produce. Others work in the fields of tourism and retail. These fields require travelers, tourists and consumers — all of which lessen as COVID-19 restrictions increase. Without this labor income, many of these families (now unemployed) must rely on savings or government payments.
Weak Healthcare Systems: This pandemic poses a major threat to lower-middle-income developing countries. There is a strong correlation between healthcare and economic growth. The better and bigger the economy, the better the healthcare. Healthcare systems in developing countries tend to be weaker due to minimal resources including beds, ventilators, medicine and a below-average economy. Insurance is not always available for low-income families. All of this affects the quality of healthcare that those living within the poverty line receive. This is especially true during the COVID-19 pandemic.
Public Services: Low-income families and poor populations in developing countries depend on public services, such as school and public transportation. Some privatized urban schools, comprised of mainly higher-income families, are switching to online learning. However, many of the public rural schools receiving government funding do not have adequate resources to follow suit. This could increase the rate of drop out. Moreover, it will disproportionately affect poorer families since many consider education an essential incentive for escaping poverty. Aside from school, COVID-19 restrictions could prevent poorer families from accessing public transportation. For developing countries, public transportation could affect the ability of poorer families to access healthcare.
Moving Forward
There are many challenges that families across the globe face as a result of COVID-19. Notably, some organizations have stepped forward to help alleviate circumstances. The World Bank, Care International and the U.N. are among the organizations implementing programs and policies to directly target the four effects of COVID-19 mentioned above.
For example, the World Bank is continuously launching emergency support around the world to address the needs of various countries in response to COVID-19. By offering these financial packages, countries like Ethiopia, which should receive more than $82 million, can obtain essential medical equipment and support for establishing proper healthcare and treatment facilities. These financial packages constitute a total of $160 million over the next 15 months as a part of projects implemented in various countries, such as Mongolia, Kyrgyz Republic, Haiti, Yemen, Afghanistan and India.
– Nada Abuasi
Photo: Flickr
The post 4 Ways COVID-19 And Global Poverty Connect appeared first on The Borgen Project.
Original Source: borgenproject.org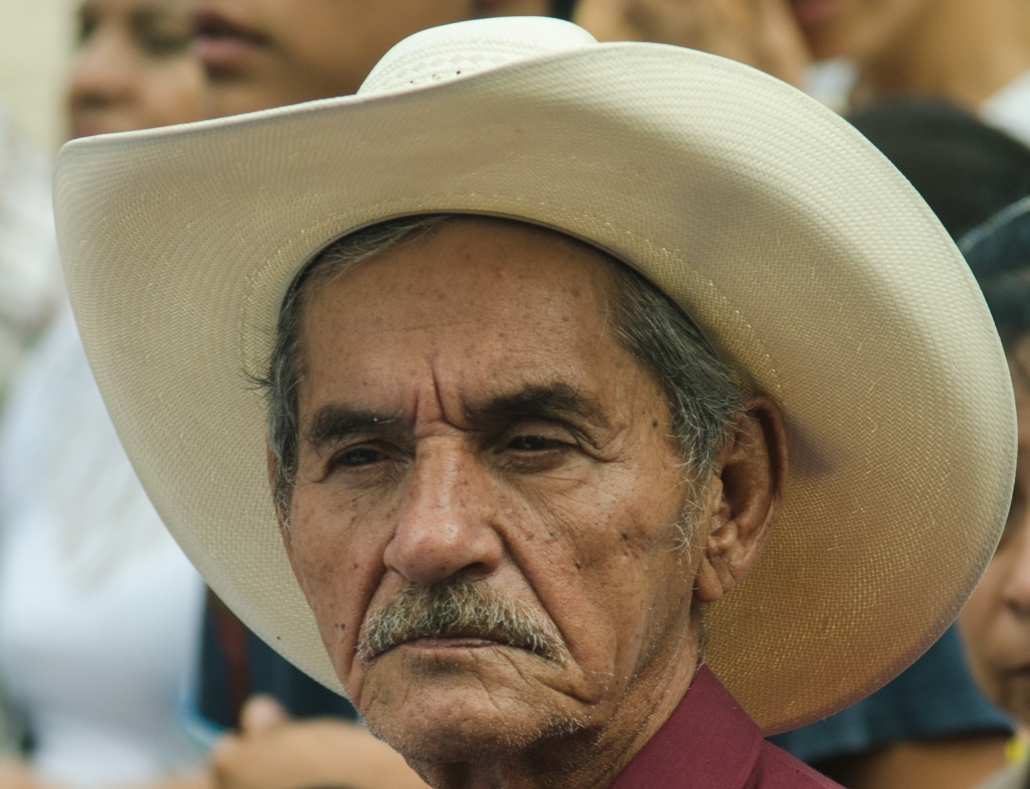 In today's society, people sometimes see the elderly as excess baggage rather than actual human beings. A place where this unfortunate reality is present is in Mexico, where 7.8% of the population is over the age of 65. Within this percentage, 41.1% live in poverty, 34.6 in moderate poverty and 6.6% ($1.90 a day) live in extreme poverty. Here is some information about elderly poverty in Mexico.
Poverty and Mental Health
About 29.2% of all elderly people live alone or with their spouses, be that in a small house or on the streets. The government covers only 46% (which only consists of the formal economy) of the elderly; the other 54% must struggle on their own. With no welfare, retirement plan and aid from the government, over 32,000,000 have no choice but to work past their prime. It is not uncommon for these elders to experience abuse, or for customers, employers or employees to take advantage of them. Due to this, many elderly are vulnerable to mental health issues such as depression, stress and loneliness that come from poverty. The day-to-day struggle to scrape up money and food for themselves and their families is at times a burden too heavy to bear. Results from an analysis of suicide rates in Mexico go as follows; from January 2014 to December 2015, 990 residents died from suicide, with 78.28% being males and 21.72% being females. The highest death rates amongst males were 20-24 and 75-79. For females, the highest mortality rate was from 15-19 years old.
Of course, there are ways both the elderly and their families can do to improve mental health. For the elderly that live with families, positive family dynamics (conversations, actions of kindness and a feeling of contribution) can greatly aid their mental health. For many seniors, nothing compares to the support from family. Another type of support is social support, which is support that comes from outside immediate family. This commonly comes in the form of encouragement from community members, co-workers and strangers.
Solutions
One reason elderly poverty in Mexico persists is that only 46% of them (within the Formal economy) have access to assistance programs. Nevertheless, it would be unfair to state that Mexico does nothing to help its elderly. INAPAM (Instituto Nacional para las Personas Adultos Mayores) is a popular program that allows any Mexican resident (over the age of 60) to acquire worthwhile discounts (10%-50%) on a wide range of goods and services such as food, medicine, transportation, clothing and recreational activities. Mexicans can apply easily if they have the necessary requirements. One specific requirement states that the person in question must present a form to confirm their address. Many elderly have no official home, so that fact can immediately disqualify them from applying.
Aztin is a nonprofit organization that focuses on providing needs such as education, nutrition, water and health. Since 1977, Aztin has worked closely with families trapped in poverty in the village of Tlamacazapa, Guerrero, Mexico, providing programs that vary from helping with dental hygiene, providing aid to those with special needs and implementing sanitation programs. Locals run Aztin with the idea of social participation in the hope that a sense of personal empowerment will begin with an inner spark of possibility and continue to grow.
Informal Workers and Poverty
For formal workers (workers officially hired, have a set salary, receive health benefits and work benefits), taking a day off is an option. However, 60% of Mexico's workforce is informal and within this percentage there are 32,000,000 elderly that work informally, thus eliminating any chance of receiving the benefits listed above. It is not uncommon to find a woman well past her 80s working 60-hour shifts in a supermarket without it officially hiring her. As a result, her only way to earn money is from the tips from her customers. For informal workers old and young, this is the lifestyle that poverty has burdened them with. Some may have money, but it is often not enough to call savings. At most, the money may last a week, but after that, these individuals may not have any choice but to work. Necessity and poverty corners the elderly.
A popular program that helps the informal population is called Seguro Popular. This program is an income-based health-insurance program that is available to all non-salaried people who cannot access social security due to not having employment under the government. This includes independent workers (freelancers), people with disabilities and the elderly who do not participate in the labor force. This program provides financial assistance to over 50,000,000 Mexicans and is slowly improving access to health care, especially for the poor.
The Mexican government and its people are diligently working to find ways to provide for their elderly population. Through the continued work of Aztin and the Mexican government, elderly poverty in Mexico should reduce.
– Aaron Samperio
Photo: Flickr
The post Elderly Poverty in Mexico: The Forgotten Generation appeared first on The Borgen Project.
Original Source: borgenproject.org

Poverty plagues many residents in the East African country of Rwanda. As a result of the deadly 1994 genocide, many female-led households are struggling. To provide for their families, these women are using their small parcels of land for agricultural cultivation. However, it was not until a group of residents in the district of Kirehe founded the Tuzamurane Cooperative in Eastern Rwanda that things changed. Through these efforts, profitable gain could now occur. Tuzamurane has worked to boost incomes by cultivating pineapples, a practice that has supplemented the community and helped combat poverty. By using pineapples against poverty in Rwanda, there is potential for improved quality of life for thousands.
What is the Tuzamurane Cooperative?
Established more than 10 years ago, the Tuzamurane Cooperative emerged to educate women on horticulture and financial literacy. Workers identified pineapples, a locally grown and climate-suitable fruit, as an ideal agricultural crop for local cooperative members to cultivate.
After some members visited a Belgian export convention, inspiration struck to collect community pineapple harvests and market them for both local and foreign sale. After this collection process, the initiative sells these fresh pineapples to locals and exports the dried fruits. Unfortunately, however, local markets pay very little — just 6 cents for a single pineapple.
Community Success and Support
Oxfam, an Irish organization focused on mobilizing people against poverty, joined this cooperative's efforts in 2015 and helped turn its pineapple production into profit. With Oxfam, Tuzamurane could attain proper facilities like processing equipment, a more thorough supplier base and adequate organic certification. Cooperative members now have access to a broader market with a higher profit margin, which can directly fight poverty in Rwanda.
Tuzamurane, meaning "lift up one another," is a fitting name for the organization's mission. For instance, the educational opportunities and market accessibility Tuzamurane provides its members are profound on their own. Yet, its support goes beyond these areas. If a co-op member needs monetary assistance to make ends meet, Tuzamurane readily provides financing. Members pay for this financing interest-free by supplying an equivalent amount of produce. Furthermore, Tuzamurane covers the cost of employees' health insurance. In these ways, the cooperative protects the social well-being of its members and their families.
The positive impacts of Tuzamurane Cooperative within the community and region are profound. The pineapple farming income has provided members, particularly women, with funds to pay for their children's schooling and household expenses. They can also invest in their futures by purchasing livestock and more land for cultivation. Additionally, they can hire more labor to help during busy times. Notably, members of the cooperative are no longer part of the lowest income groups. Tuzamurane has made incredible progress in using pineapples against poverty in Rwanda.
Social and Economic Impact
With Oxfam's support, Tuzamurane finds great success in providing for Kirehe and Rwanda's greater community. While pineapples may seem like a simple crop, their ability to grow on small land plots makes them easier for women to manage. In this way, the cooperative's support empowers male and female heads of households alike. Facilitating their escape from poverty and the ability to adequately provide for their families.
With juicy pineapples in tow, the Tuzamurane Cooperative has addressed several needs of those facing poverty in Rwanda. By educating locals on introductory horticulture, providing essential equipment and offering more business opportunities, more than 300 people and their families have escaped dire poverty in Rwanda. With its lucrative business model, this co-op will undoubtedly continue to inspire thousands throughout the region to use pineapples against poverty in Rwanda.
– Eliza Cochran
Photo: Flickr
The post Pineapples Against Poverty in Rwanda appeared first on The Borgen Project.
Original Source: borgenproject.org

Vietnam is one of the most populated Asian countries, with more than 90 million people calling the country home. With such a large population, poverty is unavoidable, especially in the rural parts of the country. Despite the ongoing problem of poverty, rural parts of Vietnam have been able to decrease the amount of poverty with the implementation of certain policies and programs. This article will offer some details of policies and programs helping to alleviate poverty in Vietnam.
Hunger and Poverty Eradication Program
The Hunger Eradication and Poverty Reduction Program, or HEPR, focuses on the children of Vietnam. Children and their families benefit from the program with free health insurance. Additionally, they obtain schooling needs such as tuition exceptions, subsidies and loans designated for children living in poverty. With the aid of HEPR, studies have shown that enrollment in early schooling increases to around 9%. This is beneficial to alleviate poverty in Vietnam and its future since the lack of education is one of the biggest poverty risk factors.
In 2010, nearly 75% of households had members who only completed primary school. Six years later, the number decreased to 57%, which happened with the aid of programs like the Hunger and Poverty Eradication Program of Vietnam. Through the focus of gaining educational opportunities for the future of Vietnam, the Hunger and Poverty Eradication Program of Vietnam has worked to support the process of attaining education.
National Targeted Program for Poverty Reduction
The National Targeted Program for Poverty Reduction, or NTPPR, is a poverty-reduction initiative that uses an anthropological perspective to target ethnic minorities living in poverty-stricken rural areas. Through this targeting, NTPPR gains insight on how to alleviate the amount of poverty in Vietnam, for example. This program aims to reduce poverty by around 4% yearly, which is double the national target. This goal helps with encouraging the decrease in poverty because it sets higher expectations for the program.
Health insurance is one of NTPPR's biggest priorities and this program provides free insurance for children that are age 6 and younger. This is especially beneficial for women who have to work to sustain their household incomes. Since mothers no longer need to take hours off to tend to their illness-vulnerable children, they receive a great benefit. The NTTPR is beneficial to impoverished rural areas and helps the neediest population to alleviate poverty in Vietnam or its symptoms.
The World Bank Group Country Partnership Framework in Vietnam
The World Bank is a global program that helps to support countries with low-interest rate loans. The World Bank works to improve the farming industry of rural Vietnam by encouraging low-income farmers with profit-making crops. Through helping the economic growth of impoverished areas, nearly 1.5 million people join the Vietnamese middle class annually. Vietnam has since reduced its poverty to nearly 10%. For instance, as of 2016 and in 2018, 70% of people living in Vietnam are income-secure. The World Bank has assisted with Vietnam's most disadvantaged population through increasing farming productivity, strengthening the skills of farmers and leveling the playing field for all the gain employment opportunities.
Despite the many economic challenges Vietnam has faced throughout the years, programs and initiatives like the HEPR, NTPPR and the World Bank have supported the growth of Vietnam's economy by downsizing the amount of poverty in rural areas.
– Karina Wong
Photo: Unsplash
The post Policies that Help Alleviate Poverty in Vietnam appeared first on The Borgen Project.
Original Source: borgenproject.org
Dairy farming is a competitive business worldwide. Small and large scale dairy farmers alike face similar obstacles—slim margins, a fragile product and a decreasing market. Kenya produces 5 billion liters of milk every year and the dairy industry accounts for 5%-8% of the country's total GDP. This large proportion of GDP means that innovations in dairy farming offer significant potential to improve the livelihoods of thousands. In light of this economic fact, new industry actors are emerging to transform dairy farming in Kenya.
EASYMA 6.0
Finding reliable buyers is a difficult task. In many cases, Kenyan dairy farmers are forced to sell to local traders that pay unfair prices. When the digital scale and supply chain system EASYMA 6.0 was introduced in 2014, however, conditions for dairy producers improved. In collaboration with USAID-funded programs, Kenyan tech agencies developed and deployed EASYMA 6.0 into local communities.
The process of EASYMA 6.0 starts with farmers weighing their milk at designated buyer collection centers. Producers then get an automated receipt as well as an immediate advance. This system ensures that farmers receive fair compensation for the quantity of product they supply. Ultimately, this innovation makes it easier for farmers to earn a fair living wage.
In addition to providing security in payments, EASYMA 6.0 also enhances transparency and record-keeping within the dairy industry. As a result, more than 22,000 Kenyan dairy farmers now have access to farm extension services, financial products and even livestock insurance through EASYMA 6.0.
Mazzi Milk Jug
Although a seemingly small and simple issue, spoiling milk can lead to large losses for dairy farmers in Kenya. Spoiled milk can lead to huge losses, negating much of the hard work performed by farmers. Without viable ways to fix the issue, farmers will continue to lose a valuable part of their product—and, thus, their incomes—every year.
In developing countries, safely delivering milk and dairy products is the hardest challenge farmers face. Small-scale farmers produce 80% of the milk in Kenya. Due to small-scale farmers' insufficient access to quality storage and refrigeration, a significant amount of milk is spoiled during delivery. This struggle prompted the development of Mazzi, a durable and inexpensive jug that prevents spills and slows curdling.
Traditional jugs, or jerry cans, leave dairy products vulnerable to contaminants that cause spoilage. Additionally, traditional jugs are also fragile and very hard to clean. The Bill and Melinda Gates Foundation worked with Global Good and Heifer International to find one key solution to this issue: Mazzi.
Mazzi is a 10-liter reusable plastic container that prevents spills, limits contamination and is easy to clean. Mazzi has a wide mouth that allows farmers to use two hands during the milking process, ultimately increasing productivity. The invention also has a detachable black funnel that enables farmers to determine whether cows have udder infections, as well as a stackable lid that helps with transport and makes the product easy to clean.
The Mazzi jug will only cost $5, compared to competitors priced around $30. By increasing incomes through improved yields, this inexpensive innovation is transforming dairy farming in Kenya and improving the lives of farmers in the process.
MyFugo
Many farmers rely on the dairy industry to make a living, yet Kenya has not adopted technology to improve yield. MyFugo is a software application that is projected to increase milk production in Kenya by helping farmers monitor their cows in real-time. Allan Tollo, the app's founder, explains that "the app helps the farmer monitor his cows throughout the day enabling them to tell what time their cow will be on heat for it to be served at the right time."
The MyFugo technology operates by using a Smart Cow Collar. Farmers place the device on their cows and receive notifications on their smart devices of the exact time their cow is in heat. Farmers can increase milk production by reducing the calving period by more than six months. This innovation eliminates prevents farmers from missing cow fertility dates, decreases calving intervals and lowers feeding and treatment costs.
The app is free to use, but the collar costs $150. Although expensive upfront, animals will produce more calves in their lifetime leading to higher milk production, increased revenues and greater economic stability for dairy farmers in the long-term.
MyFugo has registered 8,000 farmers already and is constantly working to grow its user base. The app can track animals at any location, as well as identify their risk of disease. Farmers also gain easier access to veterinary doctors and loans. With many small farms traditionally lacking access to veterinary care and financial loans, this innovation offers the potential to transform dairy farming in Kenya.
Broad Impact
Many farmers are reluctant to embrace new technologies that challenge traditional farming techniques. However, these innovations are steadily transforming dairy farming in Kenya and creating unparalleled opportunities for farmers to earn a successful living. With new technology and easy access to records, dairy farming in Kenya is traveling a new road toward lasting progress. The successful integration of technology in Kenya's dairy farming industry demonstrates the potential of future innovation in the agricultural industry at large.
– Sienna Bahr
Photo: Flickr
The post Innovations Transforming Dairy Farming in Kenya appeared first on The Borgen Project.
Original Source: borgenproject.org