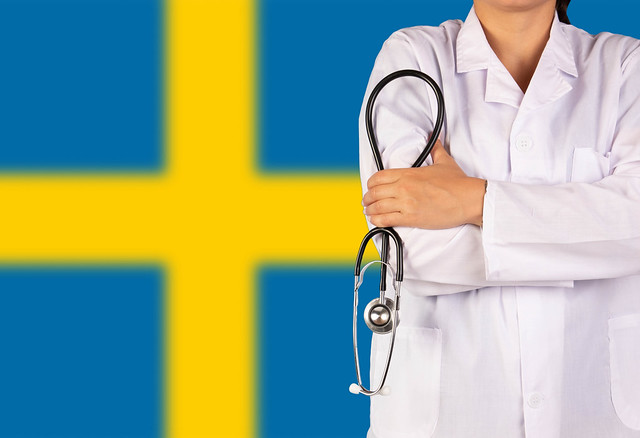 Sweden has the highest income tax rate in the world. More than 57% is annually deducted from people's incomes. However, Sweden placed seventh out of 156 countries in the World Happiness Report 2019, and its health care system is one of the best in the world.
In 1995, Sweden joined the European Union and its population recently reached over 10 million people. Health care is financed through taxes and most health fees are very low. Sweden operates on the principle that those who need medical care most urgently are treated first. Higher education is also free, not only to Swedes, but also to those who reside in the rest of the European Union, the European Economic Area, and Switzerland. Like health care, it is largely financed by tax revenue. Here are 10 facts about health care in Sweden.
10 Facts About Health Care in Sweden
Sweden has a decentralized universal health care system for everyone. The Ministry of Health and Social Affairs dictates health policy and budgets, but the 21 regional councils finance health expenditures through tax funding; an additional 290 municipalities take care of individuals who are disabled or elderly. To service 10.23 million people, Sweden has 70 regionally-owned public hospitals, seven university hospitals, and six private hospitals.
Most medical fees are capped and have a high-cost ceiling. According to the Swedish law, hospitalization fees are not allowed to surpass 100 kr (Swedish Krona), which is equivalent to $10.88, a day and, in most regions, the charge for ambulance or helicopter service is capped at 1,100 kr ($120). Prescription drugs have a fee cap and patients never pay more than 2,350 kr ($255) in a one-year period. In the course of one year, the maximum out-of-pocket cost is 1,150 kr ($125) for all medical consultations. If the person exceeds the cap, all other consultations will be free. Additionally, medical services are free for all people under the age of 18.
The cost for medical consultations not only has a price cap, but is generally low. The average cost of a primary care visit is 150 kr-300 kr ($16-$33) and the cost of a specialist consultation, including mental health services, ranges from 200 kr-400 kr ($22-$42). The cost of hospitalization, including pharmaceuticals, does not exceed 100 kr ($11) per day and people under the age of 20 are exempt from all co-payments. Health care services, such as immunizations, cancer screenings, and maternity care, are also free and have no co-payments.
All dental care for people under the age of 23 is free. When a person turns 23, they no longer qualify for free dental health care in Sweden and must pay out of pocket. However, the government pays them annual subsidies, or an allowance, of 600 kr ($65) to pay for dental expenses. In Sweden, the cost of a tooth extraction is 950 kr ($103) and the cleaning and root filling for a single root canal costs 3,150 kr ($342). If dental care costs total anywhere between 3,000 kr-15,000 kr ($326-$1,632), the patient is reimbursed 50% of the cost. If it exceeds 15,000 kr, 85% of the cost is reimbursed.
To battle its large medical waiting lists, Sweden has implemented a 0-30-90-90 rule. The wait-time guarantee, or the 0-30-90-90 rule, ensures that there will be zero delay, meaning patients will receive immediate access to health care advice and a seven-day waiting period to see a general practitioner. The rule also guarantees that a patient will not wait more than 90 days to see a specialist and will receive surgical treatment, like cataract removal or hip-replacement surgery, a maximum of 90 days after diagnosis. Sweden's government also committed 500 kr million ($55 million) to significantly decrease wait time for all cancer treatments. In 2016, Sweden developed a plan to further improve its health services by 2025 through the adoption of e-health.
In 2010, Sweden made private health care insurance available. The use of private health insurance has been increasing due to the low number of hospitals, long waiting times to receive health care, and Sweden's priority treatment of emergency cases first. In Sweden, one in 10 people do not rely on Sweden's universal health care but instead purchase private health insurance. While the costs for private plans vary, one can expect to pay 4,000 kr ($435) annually for one person, on average.
Sweden's life expectancy is 82.40 years old. This surpasses the life expectancies in Germany, the UK, and the United States. Maternal health care in Sweden is particularly strong because both parents are entitled to a 480-day leave at 80% salary and their job is guaranteed when they come back. Sweden also has one of the lowest maternal and child mortality rates in the world. Four in 100,000 women die during childbirth and there are 2.6 deaths per 1,000 live births. There are 5.4 physicians per 1,000 people, which is twice as great as in the U.S and the U.K, and 100% of births are assisted by medical personnel.
The leading causes of death are Ischemic heart disease, Alzheimer's disease, stroke, lung cancer, chronic obstructive pulmonary disease, and colorectal cancer. While the biggest risk factors that drive most deaths are tobacco, dietary risks, high blood pressure, and high body-mass index, only 20.6% of the Swedish population is obese and 85% of Swedes do not smoke. The Healthcare Access and Quality Index (HAQ Index) also estimates that, in 2016, the rate of amenable mortality, or people with potentially preventable diseases, were saved at a rate of 95.5% in Sweden. The HAQ Index estimates how well health care in Sweden functions; the index shows that it is one of the best in the world.
Sweden's health expenditure represents a little over 11% of its GDP, most of which is funded by municipal and regional taxes. Additionally, in Sweden, all higher education is free, including medical schools. There are no tuition fees and a physician can expect to have an average monthly salary of 77,900 kr ($8,500).
In Sweden, 1 in 5 people is 65 or older, but the birth rate and population size are still growing. Because Sweden has one of the best social welfare and health care systems in the world, people live longer and therefore 20% of the population does not generate income or pay taxes from their salary. This dynamic stagnates social welfare benefits and slows down the economy. Increasing immigration and a rise in births are the two solutions to ensure that the younger generations will receive the same benefits. Swedish-born women have an average of 1.7 children and foreign-born women have an average of 2.1 children. In 1990, Sweden broke the 2.1 children fertility rate but quickly dropped below 2.0 in 2010. Since 2010, Sweden has seen an increase of 100,000-150,000 immigrants and has seen 45,000 citizens emigrate.
In 2018, Sweden reached its record highest GDP (PPP) per capita of almost $50,000. Despite having the highest taxes in the world, the living conditions and health care in Sweden are some of the best. With time, its population will continue to grow and the health care system will continue to advance.
– Anna Sharudenko
Photo: Flickr
The post 10 Facts About Health Care in Sweden appeared first on The Borgen Project.
Original Source: borgenproject.org
The pandemic has led to millions of Americans losing their jobs and their health insurance. Here's what to do about the latter.
Original Source: cnbc.com
The science of human behavior is a river of with exclamations, curiosities, prevarications and humble confusion. But among the currents and eddies often there are useful insights that help us navigate daily life.
One such notion was introduced by Jason Hreha, a Stanford graduate and one-time co-author with Dan Ariely. Hreha is now Global Head of Behavioral Sciences at Walmart, the world's largest employer.
About a year and a half ago, Hreha was talking with a former member of President Obama's Social and Behavioral Sciences Team.
According to Hreha in a recent email, the small group became a roaming behavioral economics consultancy during the final three years of Obama's presidency. They worked on various projects, big and small, across various agencies.
After a few different case studies, says Hreha, it became clear — the Social and Behavioral Sciences Group was all about simplification.
Every single project the person described to Hreha, involved taking some bloated government process or solution — and making it smaller, quicker, easier.
An example. Pretend the Department of Health and Human Services (DHHS) wants to increase the health insurance application rate, but it just so happens the application process is 45 minutes long and requires people to fill out a health-status questionnaire.
The behavioral sciences SWAT team would want to cut down the application length as much as possible (from 45 minutes to 10) by eliminating or shortening steps. In this case, the team might ask DHHS to re-design the form so that healthy applicants can fill out the health-status portion with a couple of clicks ("I am a healthy person", etc.).
Since healthy applicants are the ones least likely to use health insurance, a tweak like this could increase the application rate for this group — important because this group pays for health care they rarely use.
Bureaucrat-designed processes tend to be longer than necessary, so a behavior-change strategy focused on shortening and simplifying government forms makes a lot of sense.
Which brings us to the three types of behavioral interventions.
1. Simplification
2. Motivation
3. Instigation
Simplification is all about making a behavior easier.
Motivation is all about making a behavior more enjoyable or exciting.
Instigation is all about making a behavior salient or top-of-mind. It's about reminding people to do a behavior.
The White House behavioral team was focused on simplification, which made sense for the types of problems faced in government.
But in our personal lives and the business world, points 2 and 3 are equally important.
Whenever you're facing a behavior problem related to brand or business, it's useful to think about these three categories.
Ask yourself: Is there a way to make this behavior simpler? Is there a way to make this behavior more intentional, enjoyable or exciting? Is there a way we can make sure this behavior is memorable and repeated?
Contributed to Branding Strategy Insider by: Patrick Hanlon, Author of Primal Branding
The Blake Project Can Help: Get actionable guidance from experts on Brand, Growth and Purpose strategy.
Branding Strategy Insider is a service of The Blake Project: A strategic brand consultancy specializing in Brand Research, Brand Strategy, Brand Growth and Brand Education
FREE Publications And Resources For Marketers
Original Source: brandingstrategyinsider.com
Liam McBurney/PA Images via Getty Images
Workers who are most at risk of severe cases of COVID-19 are likely to be the first who returned to on-site jobs, The New York Times reported.
Many receive health insurance through their employer and can not afford to lose it if they do not return to work, despite the health risks.
Despite the impact of the coronavirus, an AP poll found that views on healthcare have remained the same since prior to the outbreak.
Many still prefer a private health insurance system over public government-funded ones.
Visit Business Insider's homepage for more stories.
Employees who are most at risk for the coronavirus, will likely be some of the first to return to work so they can hold on necessary health insurance, The New York Times reported.
Last month, Patti Hanks, who is 62 and had recently gone through chemotherapy returned to work at a furniture story so she could hold on to her insurance. See the rest of the story at Business Insider
NOW WATCH: Inside London during COVID-19 lockdown
See Also:
Austin extended its stay at home order until August after a spike in coronavirus casesRep. Ilhan Omar's father has died from COVID-19 complicationsNYC's contact tracers have been told not to ask people if they've attended a protest

Original Source: feedproxy.google.com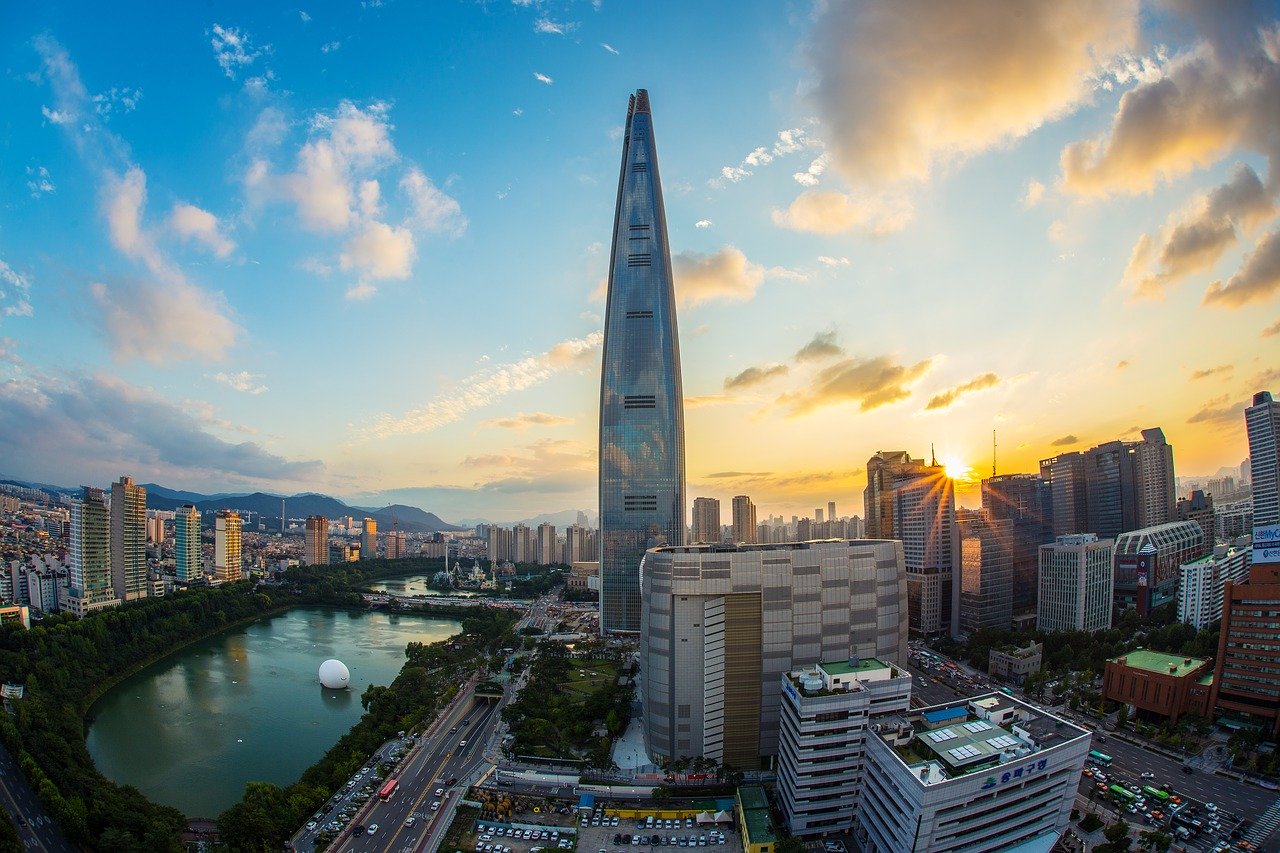 South Korea is one of the many countries in the world that provides universal health care for its citizens. This universal health care is both a source of relief and national pride for many South Koreans. This pride is further amplified by the fact that modern health care in South Korea rose out of the devastation of the Korean War. With the recent COVID-19 global pandemic, South Koreans rely, now more than ever, on their health care system.
History of the South Korean Health Care System
South Korea's health care system was developed at the end of the Korean War in 1953. One of the first projects that aimed to help South Korea was the Minnesota Project, launched in September 1954. Under the Minnesota Project, Seoul National University agreed to receive medical education and equipment from the University of Minnesota. The U.S. Department of State also contracted the University of Minnesota to assist Seoul University with staff improvement and equipment aid.
This project allowed the health care system to grow and flourish over tte next couple of decades. In 1977, the Korean government mandated all companies with more than 500 employees to provide health insurance programs for employees.
How South Korean Health Care Works
Established in 2000, the National Health Insurance Corporation (NHIC) is still in charge of national insurance enrollment, collecting contributions and setting medical fee schedules. To provide coverage for all Korean citizens, the NHIC gathers contribution payment from all citizens as part of their taxes. In addition to the contribution payment, the NHIC gather their funds through government subsidies, outside contributions and tobacco surcharges. This wide range of funding sources allows South Korea to provide clinics that are both modern and efficient.
Prevailing Issues
The South Korean health care system does have some issues, however. While the overall quality of health care in South Korea is excellent, access to high-quality medical care can still be difficult for rural residents. According to a WHO case study of South Korea, 88.8% of physicians in South Korea were employed by non-governmental clinics. These non-governmental clinics are usually located in urban areas. About 25% of all elderly over the age of 65 years reside in rural areas, where they are at high risk of falling and other physical injuries. With physicians mainly located in urban areas, the South Korean government recognizes the need to improve health care in rural areas.
A more recent issue that the South Korea health care system is facing is the treatment of foreign nationals. In the past, there were some foreigners who forewent payment after their medical treatment in South Korea. Termed "health care dine and dash," the Korean government now requires all foreign nationals to sign up for the National Health Insurance scheme within their first six months of living in the country. Once a foreign national receives their Alien Registration Card, they can benefit from Korea's National Health Insurance Scheme and private insurance.
A Model of Universal Health Care For the World
Developing out of the devastation of the Korean War, the excellent quality of health care in South Korea is a prime example of how a country can implement and sustain universal health care. Despite needs for improvement, the South Korean health care system remains an international model for universal health care. With the recent COVID-19 pandemic, South Koreans recognize the importance of their continuous support for the universal health care system.
– YongJin Yi
Photo: Pixabay
The post A Profile of Health Care in South Korea appeared first on The Borgen Project.
Original Source: borgenproject.org