All marketing has challenges – but healthcare marketing challenges are especially complex.
There's no other industry like healthcare. The services we get and the relationships we build as patients are central to our well-being. It can be tough for even the most experienced marketer to catch that lightning in a bottle. What makes one doctor or clinic special?
For healthcare marketers, that question is only the beginning.
Though most of their tools and techniques are the same, they navigate an environment differently than any other industry. It's crucial to understand how healthcare marketing is different before you jump in with both feet.
Although every market has its own opportunities, the structure of healthcare limits what marketers can do and how. Working within those boundaries isn't just important – it's essential. Forgetting to do so can cost businesses millions or force them to shut their doors.
What Is Healthcare Marketing?
Healthcare marketing refers to the interdisciplinary practice that involves developing, communicating, and implementing customer-centered and scientifically sound marketing strategies to attract a diverse patient audience.
Healthcare marketing is used for healthcare promotion and health protection for patient education. This helps healthcare organizations build trust with patients and encourages them to take care of their physical and mental health.
Healthcare marketing, as mentioned above, is unique, and practitioners in modern times are competing with a wide-range of practices, along with medical and health websites for self-diagnosers. This means their digital healthcare marketing strategies are more important than ever.
Let's take a look at some of the common challenges healthcare marketers face and how these challenges can be overcome.
7 Healthcare Marketing Challenges (+ Solutions)
Here are seven key areas that are challenging for healthcare marketers, with helpful solutions to each challenge:
1. HIPAA Compliance Issues
HIPAA is the name of the game when it comes to all things healthcare in the United States. This complex set of regulations touches virtually every aspect of the industry, from the delivery of care to the healthcare sales cycle.
Healthcare marketing compliance is a head-scratcher. Up until the 1970s, it was illegal to market hospitals and practices. Healthcare marketers are restricted from using certain tools, such as re-marketing ads, in order to safeguard users' confidential health data.
Solution
First of all, encourage team members to brush up on the HIPAA Privacy Rule in terms of how it impacts marketing. This way, your staff isn't accidentally (or purposely) sharing patient information that is confidential.
But most importantly, manage expectations through your messaging. You can't make false claims or inflate the results of a certain service or product. Avoid using cliche buzzwords like "world class" or "best" because these aren't quantifiable or accurate.
Consider hosting a comprehensive HIPAA regulations training program to keep everyone on your marketing team in the know. Update this program throughout the year and retrain to keep compliance at top of mind.
2. Public Perception of Healthcare
Let's face it: Most people aren't in love with the healthcare industry. Recent skirmishes over the nature of health insurance have only underscored healthcare marketing challenges. Finding a doctor you trust is a relief, but not one all consumers have experienced.
Today's consumers have been bombarded with some frankly weird medication advertisements and hounded by mountains of "mouse print." It may take effort to win over a skeptical – even cynical – public. Luckily, practices can achieve a lot through inbound content marketing.
Solution
When you're developing your inbound content marketing campaigns, find ways to humanize your messaging. A lot of your audience might be skeptical of your brand, but a human element can create an authentic, positive relationship with them.
Use real stories in your content, while ensuring it's HIPAA compliant. You don't want to expose real patient information, but you can be strategic in how position testimonials and case studies.
Also, include real employees in your content. This gives your audience a name and a face to relate to.
3. Tight Marketing Budgets
Although pharmaceutical firms often have robust marketing budgets, one of the top healthcare marketing challenges is found across the other links in the value chain. Small practices and clinics traditionally don't make marketing a priority, while hospital outreach focuses on donors.
Hospitals are coming around to the idea they need to differentiate within a digital-driven and consumer-oriented healthcare market. However, it could take a lot of education and campaigning before the principals of other healthcare enterprises see the light. Budgets reflect that, sadly.
Solution
Earning buy-in from senior leadership for enough budget is one of the biggest challenges for marketing teams in healthcare. You need to approach your budget for both the short and the long term.
In the short team, measure your efforts and build reports that you can present to senior leadership proving ROI. This way, you can prove that marketing is not just a cost; it's a revenue generator.
You need a skilled analyst on staff who knows how to make the most of tools like Google Analytics. They can attribute revenue to specific campaigns and tactics.
Then, you can map out other concrete goals with senior leadership and customize goal-based budgets for upcoming budget planning sessions with the C-suite. For the long term, you can continually earn trust and faith as you prove consistent ROI, ideally leading to bigger marketing budgets every quarter or year.
4. Resistance to Change
Most consumers are pleased at having choice and agency in healthcare. However, some doctors have a contrasting view. They worry marketing proactively will increase the pressure to give in to ill-informed patient demands and cheapen the value of their expert advice.
It's true that when it comes to healthcare, physicians are the experts. Modern consumers need to strike a balance and create partnerships with them. But doctors can serve their patients better than ever by looking for ways to strengthen trust and make each patient feel valued.
Solution
Paint the picture of the patient experience for your audience. This way, they know exactly what to expect when they arrive. For example, shoot a short video walking the viewer through every step of the service that you are showcasing.
Also, put your team's expertise front and center on your marketing channels, like your company website and social media presence. Introduce your team, and detail how long they've had experience, what their specialities are, and other important aspects (like their education history).
5. The Power of Reviews
And that brings us to this. It's understandable why some "old school" doctors feel resentful at the idea online reviews have so much influence. But don't give in to pessimism: Doctors have immense power to garner reviews that move their business forward.
Marketers can partner with doctors to help. While no one can control a patient's health, reducing the ambiguity and confusion of the healthcare experience is vital. Better communication, clearer paperwork, and – yes – great digital content all play roles.
Solution
Patient care should always come first in the world of healthcare. And that dedication to your patient's well-being needs to be apparent.
Make that part of your brand's messaging, and highlight how your company delivers the best results for their patient's wellness. Impactful content that includes real stories can build trust over time, leading your audience to better understand your healthcare team's expertise and knowledge.
Some of the best healthcare marketing content can come from reviews, which you can earn through many tactics, including:
Making direct requests in person with clear instructions for patients to leave online reviews.
Engaging with all reviews online, like thanking those who leave positive ones and responding professionally to negative reviewers.
Delivering links to online reviews through email correspondence and adding links on your website.
6. Market Segmentation
Over the last decade, healthcare firms have rolled out electronic medical records (EMR) systems to help them make sense of an enormous amount of information. However, most of them still do not use best in class marketing tools, such as a customer relationship management suite.
Before you can have effective campaigns – especially with personalized, high touch methods like email marketing – you need to know who your customers are. This requires both the tools and strategic thinking to lay out a plan that comports with compliance responsibilities.
Solution
Invest in tools that simplify collecting information about your audience. This kind of social data helps your marketing team deliver more contextual, impactful content.
With segmentation, your team can target specific audience segments, based on their age, gender, location, and even behavioral data. This also helps refine your marketing strategies and determine which channels to use.
7. Marketing Triangulation
The U.S. healthcare system is one of the most complicated around. Hospitals need to have whole billing departments just to make sense of it. This affects marketers directly because prospective consumers who might otherwise be a "perfect fit" could be ruled out for insurance reasons.
Squaring the circle of all the different stakeholders is one of the never-ending healthcare marketing challenges. In addition to consumers and physicians, marketers need to clarify how their work will be perceived by insurers, regulators, and even lawmakers.
Solution
It all comes down to gathering and managing your data. The more you know about your audience, the better you can market to them.
The market can be complex and hard to pin down, which means your approach to managing your database needs to be ongoing. This helps you accurately gauge the size of your actual market and to stay current with pertinent information.
Train your marketing team on data management and establish a clear plan for keeping your database clean and updated. While this process will require a good amount of time and resources, it'll save you big by preventing you from marketing to people who are not actually a proper fit for your company and your products and services.
Additional Healthcare Marketing Techniques
Review these five essential techniques for marketing your healthcare organization.
Take Advantage of Paid Search Ads.
Leverage paid health search ads as a part of your new healthcare marketing strategy. Pay-per-click or PPC ads are great for reaching the specific people who are the best fit for your healthcare facility.
Patients search for doctors within a few minutes from their home, and PPC ads can be hyper-targeted to only focus on serving local traffic.
The best thing about PPC ads? You'll only be paying per click, so your ROI will likely be higher than print or display advertising.
Manage Your Reputation.
Word of mouth marketing has been amplified by the internet. People usually go to the internet before they start asking their neighbors for suggestions about healthcare providers. Every patient in your care is like a walking online review. Treat them as such.
Satisfied patients will leave you good reviews that attract more patients.
You can manage your online reputation in a variety of ways. For example, focus on the following:
Sending friendly reminders.
Sending patients anniversary, holiday, or birthday cards.
Contacting dissatisfied patients directly to resolve undesirable experiences.
Asking for reviews from satisfied patients.
Maintain a Strong Digital Presence.
Your online facility needs to be just as up-to-date and impressive as your healthcare facility. Over 80 percent of people search for information online before they make a decision about where to purchase a product, or in this case, a service.
Building and maintaining a strong web presence is a necessity for your healthcare marketing plan in today's market. Your digital presence is comprised of the following:
A functional healthcare website: Your website should establish your brand, list your services, allow your medical staff to showcase their expertise, and educate your patients with your messaging or blog posts.
Social media pages: Having established Twitter, Facebook, or Instagram pages can boost your online presence. Facebook is a great tool for engaging your patients, and they can share their experience with your practice or facility on there as well.
Directory listings: Healthcare directories are a quick and easy way for patients to locate you. Take time to submit your facility on a local online directory so you can increase visibility and improve your web presence.
Pay Attention to Local SEO.
Make sure you have a webpage dedicated to your local area. This page is called a location page, and it helps to boost your local search visibility on search engines.
Some things that you can add to your location page to boost your local SEO include:
Maps
Your address
Events
Customized menus
Reviews for the area
Team member bios
Backlinks
Local content
Keep Up With Content Marketing.
We've quoted this sentiment before, and we'll quote it again: Content is king! Don't neglect it.
Content holds its relevance in this marketing landscape. Sharing content online helps to improve retention with current patient audiences and is likely to attract a well-defined new audience.
It can also help you to build authority in your field, which helps increase the trust your audience has in your expertise.
Some content ideas include:
Helpful health tips
Virtual ask and answer sessions
Podcasts
Blog posts
Interviews with doctors and other important staff
Healthcare marketing is more necessary to patient decision making than ever. Craft your campaigns with these issues in mind, and you'll help your brand stand out in this crowded field.
Original Source: bluleadz.com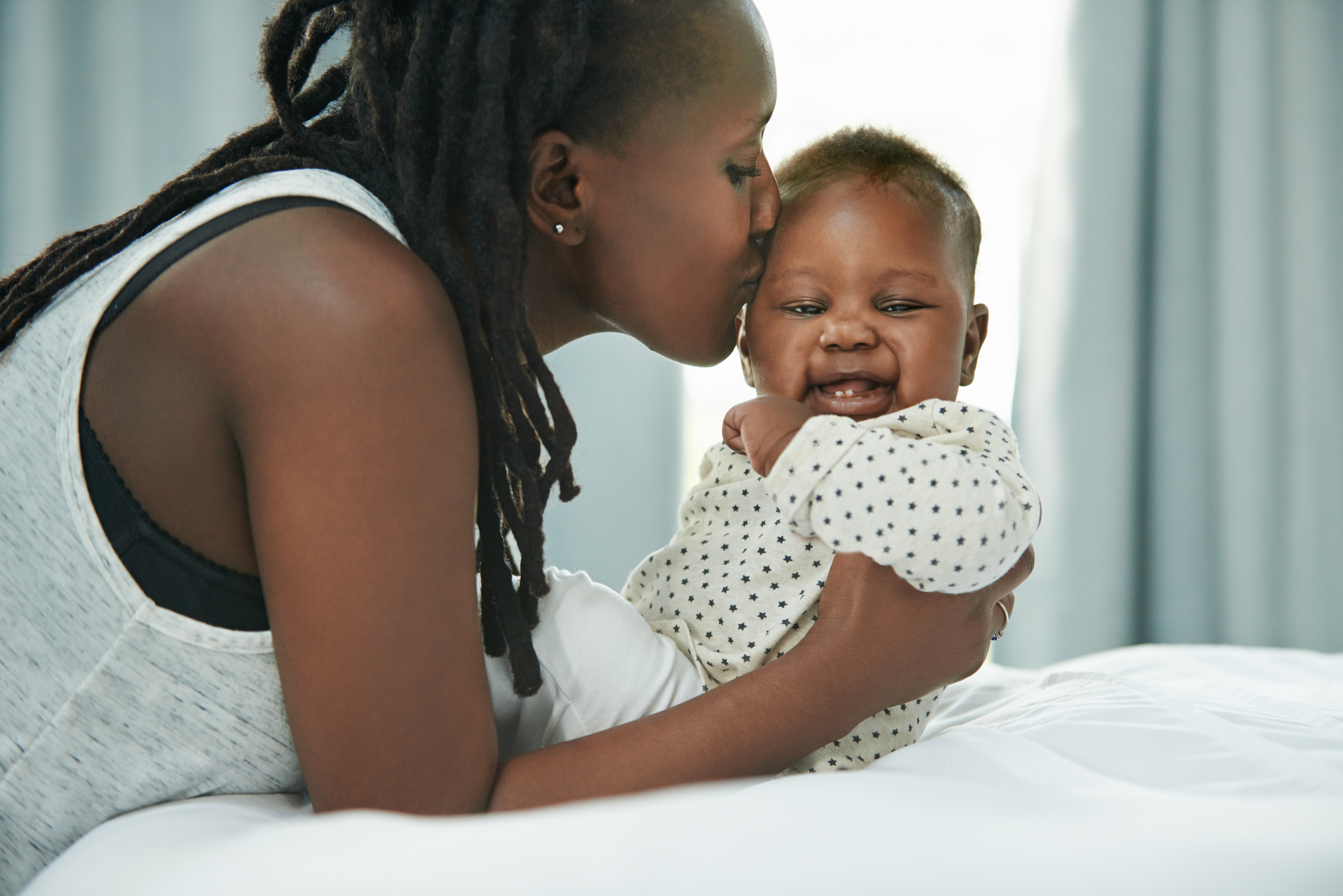 Reader Q+A
I just had a baby boy and in between trying to figure out how to be a mom, I know I need to figure out health insurance. Help!
Original Source: blog.bernardbenefits.com

Since early 2020, the entire globe has been battling the COVID-19 pandemic and attempting to address the outbreak properly. Most of the world's population is currently under some form of social distancing as a part of a response to the outbreak. From scientific research to increased travel restrictions, almost every country is working on ways to boost the economy while managing the spread of the virus. However, COVID-19 has affected much more than the economy. Here are four ways COVID-19 and global poverty connect:
4 Ways COVID-19 and Global Poverty Connect
The Consumption of Goods and Services: For most developing countries struggling with poverty, much of their economies depend on commodities, such as exports. Food consumption represents the largest portion of household spending, and the increase in food prices and shortages of products affect low-income households. Countries that depend on imported food experience shortages. The increase in food prices could also affect the households' inability to access other services such as healthcare, a major necessity during this time. These are two significant connections between COVID-19 and global poverty.
Employment and Income: The self-employed or those working for small businesses represent a large portion of the employed in developing countries. Some of these workers depend on imported materials, farming lands or agriculture. This requires harvest workers and access to local farmers' markets to sell produce. Others work in the fields of tourism and retail. These fields require travelers, tourists and consumers — all of which lessen as COVID-19 restrictions increase. Without this labor income, many of these families (now unemployed) must rely on savings or government payments.
Weak Healthcare Systems: This pandemic poses a major threat to lower-middle-income developing countries. There is a strong correlation between healthcare and economic growth. The better and bigger the economy, the better the healthcare. Healthcare systems in developing countries tend to be weaker due to minimal resources including beds, ventilators, medicine and a below-average economy. Insurance is not always available for low-income families. All of this affects the quality of healthcare that those living within the poverty line receive. This is especially true during the COVID-19 pandemic.
Public Services: Low-income families and poor populations in developing countries depend on public services, such as school and public transportation. Some privatized urban schools, comprised of mainly higher-income families, are switching to online learning. However, many of the public rural schools receiving government funding do not have adequate resources to follow suit. This could increase the rate of drop out. Moreover, it will disproportionately affect poorer families since many consider education an essential incentive for escaping poverty. Aside from school, COVID-19 restrictions could prevent poorer families from accessing public transportation. For developing countries, public transportation could affect the ability of poorer families to access healthcare.
Moving Forward
There are many challenges that families across the globe face as a result of COVID-19. Notably, some organizations have stepped forward to help alleviate circumstances. The World Bank, Care International and the U.N. are among the organizations implementing programs and policies to directly target the four effects of COVID-19 mentioned above.
For example, the World Bank is continuously launching emergency support around the world to address the needs of various countries in response to COVID-19. By offering these financial packages, countries like Ethiopia, which should receive more than $82 million, can obtain essential medical equipment and support for establishing proper healthcare and treatment facilities. These financial packages constitute a total of $160 million over the next 15 months as a part of projects implemented in various countries, such as Mongolia, Kyrgyz Republic, Haiti, Yemen, Afghanistan and India.
– Nada Abuasi
Photo: Flickr
The post 4 Ways COVID-19 And Global Poverty Connect appeared first on The Borgen Project.
Original Source: borgenproject.org
To help its service technicians more efficiently repair and maintain its models, Mercedes-Benz USA is outfitting all of its authorized American dealerships with HoloLens 2 headsets. The devices are equipped with Microsoft Dynamics 365 Remote Assist, a mixed reality app that that lets users collaborate during hands-free video calls from their own computers.
Organizations have long known the importance of business resiliency, but becoming resilient requires time and preparation, and the pandemic has forced many organizations to evolve at a pace few could have imagined. To recover and thrive within this new context presents new challenges. That is why we are partnering with customers to support faster adoption of digital capabilities. We see firsthand the incredible strides they are making to be agile, efficient, and responsible in their operations to deliver long-term value and mitigate the effects of future disruptions. At Microsoft Ignite, our CEO Satya Nadella spoke about how digital tech intensity is the key to business resilience and transformation. I also spoke with several customers about their incredible digital transformation efforts, including Shell, Land O'Lakes, BNY Mellon, Unilever, and NHS Digital.
Microsoft is one of nine companies that established a new initiative in July to accelerate the transition to a net zero global economy — Transform to Net Zero — aimed at developing and delivering research, guidance and implementable roadmaps to enable all businesses to achieve net zero emissions.
Through new initiatives and strategic partnerships, we are working with our customers to significantly shape the future using digital innovation and efforts aimed at promoting the world's energy transition. Recently, for example, we launched Transform to Net Zero, a new initiative alongside industry leaders that delivers guidance and business plans to help the private sector transition to a net zero global economy. We are also helping organizations meet their carbon reduction goals while addressing pressing customer expectations around sustainability. Our recent news with bp aims to help the company develop new technology innovations and digital solutions built on our cloud to reduce energy use and carbon emissions, and our work with Shell aims to create and deliver new solutions to help customers, suppliers and other businesses lower emissions.
Standard Chartered Bank is accelerating its digital transformation through a cloud-first strategy to make its vision for virtual banking, next-generation payments, open banking and banking-as-a-service a reality.
In financial services, our customers are focused on enhancing customer experiences by building friction-less, always on, agile digital solutions leveraging our cloud. Our collaboration with Mastercard will accelerate the development of emerging technologies aimed at helping its partners build and securely scale new solutions to drive financial security and sustainable growth. Morgan Stanley Capital International is delivering new capabilities to help investors quickly and efficiently manage data to gain intelligent insights on risk and performance drivers leveraging Azure Data Services. In the U.K., Finastra is bringing even more mission-critical solutions to the cloud for its customers and Refinitiv is helping financial firms collaborate and unlock the power of their data and insights. National Australia Bank is accelerating its cloud innovation to create compelling customer experiences, and in Singapore, Standard Chartered Bank is taking a cloud-first approach to make banking more accessible across its network. In addition, we are partnering with Germany-based Munich RE to store and leverage insured population data for risk management and product development using Azure Cosmos DB in a way that meets regulatory and compliance requirements.
Telstra is focused on accelerating the development and release of innovative and sustainable cloud-based solutions across multiple industries, driving efficiency, amplifying decision-making capability and enhancing customer experiences.
In telecommunications, data-driven solutions are advancing innovation, amplifying decision-making capability, and enhancing customer experiences. AT&T recently unveiled a fast and highly secure Internet of Things (IoT) solution built on AT&T's global cellular network and Azure Sphere to help businesses connect machines and equipment to the cloud, bypassing the need for public internet. Following our expanded partnership with Australia-based Telstra, citizen developers have automated manual processes with Power Apps in Microsoft Teams, helping improve customer service and the company's financial performance. In addition, we launched the "SKT 5GX Cloud Game" powered by Xbox Game Pass Ultimate with SK Telecom — making Korea the first Asian market to offer Xbox's cloud gaming service. To help small businesses thrive, T-Mobile is launching new rate plans with Microsoft 365 productivity tools included at no additional charge so they can help customers navigate the new realities of a remote world. We are also working with Lumen (formerly CenturyLink), which quickly adopted Azure Active Directory amid the pandemic, to enable secure remote access for its global workforce. At our Azure for Operators event, we announced our close collaboration with the telecommunications industry to help operators quickly leverage the potential of 5G for greater resiliency and cost efficiency while driving new services and business models. We also joined the 5G Innovation Lab to provide engineering and technology resources to help entrepreneurs develop, test and bring to market new innovation.
New Jersey Courts makes the case for virtual proceedings with Microsoft Teams and provides vital legal services during COVID-19.
The pandemic has also encouraged many public sector organizations to digitally transform at speed. The Georgia Office of the State Treasurer kept critical state services operating through highly secure remote work solutions using Microsoft 365, Windows Virtual Desktop and Surface devices. Following a statewide stay-at-home-order, the New Jersey Courts shifted its entire workforce across 15 jurisdictions to remote work while serving more than 300,000 members of the public in over 36,000 virtual legal proceedings using Surface and Teams. Academic institutions are also choosing Microsoft as their trusted cloud partner to become more agile in delivering remote learning and research capabilities. In the U.K., the University of Nottingham found a scalable, long-term solution for researchers and engineering students to continue learning with Microsoft 365, Teams and Windows Virtual Desktop; Durham University found a simple yet secure way for staff and students to access on-premises applications using Azure Active Directory; and the Saudi Ministry of Education has rolled out distance education in record time using a national platform linked to Microsoft 365 and fully hosted on Azure. Hospitals are using mixed reality and artificial intelligence (AI) to treat patients safely, including Montreal's Jewish General Hospital, the first in Quebec designated to treat COVID-19 patients. When doctors needed to minimize contact with patients and preserve limited personal protective equipment, they turned to Microsoft's HoloLens for a setup that includes Dynamics 365 Remote Assist and Microsoft Teams, allowing a single doctor to visit a patient while the full healthcare team participated from a separate room.
We continue to see inspiring stories that solve for very real problems outside of the pandemic itself. The European Parliament is bringing the democratic process closer to citizens by ensuring debates are accessible to everyone, leveraging AI for real-time captioning and translation across the European Union's 24 official languages. In Brazil, PBSF has developed a system using data from a central hub to monitor brain activity in newborns at high risk of neurological injury, allowing for rapid intervention to save lives and prevent permanent damage.
Woolworths is making work simpler for its teams, streamlining supply chains and improving customer experiences across its vast network of stores and online channels by harnessing the cloud.
In retail and consumer products goods, we are partnering with customers to accelerate their data estate modernization to increase security, drive innovation and unlock intelligent insights. PepsiCo is migrating its global data estate and SAP workloads to gain insights that will fuel product innovation and customer relationships while connecting its entire workforce through Microsoft 365. In Australia, Woolworths is moving its mission-critical applications onto our cloud to streamline its supply chain and improve customer experiences across stores and channels. Marks & Spencer has adopted Azure Synapse Analytics after replacing its on-premises data warehouse, a move that now allows the British retail chain to scale and democratize its data in line with increasing consumer demand. Switzerland-based Nestlé is using a custom solution to prevent cybersecurity threats for its 300,000 employees worldwide. Beiersdorf AG, the German multinational personal-care products manufacturer and retailer, is keeping its more than 20,000 employees working securely with access to all of its applications and data. In addition, Office Depot has created a citizen developer program to help employees turn productivity-boosting ideas into reality with Power Apps and Teams, and Australian retailer JB Hi-Fi Group is using a Dynamics 365-enabled intelligent solution to increase transparency and maintain strong customer satisfaction across its two brands regardless of whether a product is bought in-store or online.
Click here to load media
Land O'Lakes' digital strategy is focused on enhancing digital capabilities, revitalizing rural communities, and transforming the Ag industry to build tighter connections between consumer and farmers through innovative cloud technologies.
Customers across industries are building innovative digital tools to help their communities and businesses thrive and deliver critical services and goods to people who need them most while encouraging safety, efficiency and inclusivity. For example, we are working closely with Land O'Lakes to pioneer new innovations in agriculture to enhance the supply chain, expand sustainability practices and close the rural broadband gap across America. Likewise, Farmlands, New Zealand's largest rural supplies cooperative, is accelerating its cloud-based, e-commerce system to provide undisrupted access to vital farming supplies to its more than 70,000 shareholders across the country during the pandemic. Mixed reality technologies are helping food and beverage manufacturers like Ecolab ensure food safety and high-quality products, and Mercedes Benz USA is helping technicians across its dealerships repair and maintain vehicles more efficiently. Construction company Suffolk is promoting safer jobsites with thermal imaging cameras to check the temperature of everyone entering a worksite, and in France, Sodexo is delivering digital tools and assistive technologies to help develop employment opportunities and build digital skills for first-line workers with disabilities. Africa's Talking is helping software developers grow and create more job and economic opportunity even in regions with limited local cloud access using Azure Arc. We are also partnering closely with Citrix on go-to-market solutions that enable companies to reimagine the workplace of the future and adapt to changing market conditions with cloud-based tools and services.
I am deeply impressed by our customers' commitment to innovating for today's reality and tomorrow's promise — especially at such an accelerated pace. Their efforts now help limit operational and environmental risk in the future while still strengthening their ability to respond to shifting market demands. I am also humbled they have selected Microsoft as their digital transformation partner and am eager to help accelerate their transformation through recovery and beyond.
The post A time of resiliency, change and innovation: How cloud-focused business strategies are driving transformation across industries appeared first on The Official Microsoft Blog.
Original Source: blogs.microsoft.com

Hundreds of people line up for assistance with their unemployment claim. Because of the pandemic, millions of Americans are out of work and don't have health insurance.
Many Americans lost their jobs and/or their health insurance this year, leading to a surge in applications for medical coverage through Healthcare.gov and other government programs.
People suffering from COVID-related medical issues during and after the pandemic will need the Affordable Care Act (ACA) more than ever.
The Trump administration still hasn't yet unveiled any alternative healthcare plan, meaning the abolishment of the ACA would leave millions of Americans with no recourse.
Bobbi Dempsey is a freelance writer and an economic justice fellow at Community Change.
This is an opinion column. The thoughts expressed are those of the author.
Visit Business Insider's homepage for more stories.
Sitting at my desk, I can clearly hear my son hacking and wheezing in his bedroom upstairs. He's had a persistent cough for a while now, which is more than a little alarming, given the current landscape.
It isn't just the possibility of my child being infected with COVID-19 — and the serious and terrifying health risks that go along with it — that frighten me. It's also the realization that we cannot afford to pay for treatment he might need to save his life. Out of my three young adult children, only one currently has medical insurance. Unfortunately for the cough-plagued son in question, he is not so fortunate.
Trump is trying to dismantle the Affordable Care Act while millions are sick, dying, and out of work.
When faced with a deadly virus that's killing in staggering numbers, people shouldn't have to think about whether they can afford access to treatment that could possibly mean the difference between life and death. But that's the reality in a country where private healthcare is typically tied to employment, and the most vulnerable and needy people must rely on a patchwork of programs that make up our shredded safety net.
Right now, the combination of a pandemic and economic disaster means many Americans are experiencing parallel feelings of panic: struggling to survive financially, while also hoping they survive, period.
Given that harsh reality, it is mind boggling to me that the Trump administration would choose this particular time — during a global pandemic when more than 220,000 Americans have died and many more are sick and struggling — to try and rip healthcare away from vulnerable Americans who desperately need it now more than ever.
The Trump administration is currently urging the Supreme Court to throw out the Affordable Care Act (ACA). Depending on how the Court decides on the specific questions involved, the decision could invalidate the entire law completely and deprive millions of Americans of their only access to health insurance.
Ironically, the administration's initial Supreme Court filing came at almost the same time as a news release from the Centers for Medicare & Medicaid Services (CMS) — a division of the Department of Health & Human Services — announcing that nearly 500,000 Americans had applied for new healthcare coverage through Healthcare.gov due in large part due to coronavirus-related job losses. That figure included people who applied through a special enrollment period for those who qualified based on loss of minimum essential coverage, and specifically focused on data for a period which ran from the end of the Open Enrollment Period last fall through May of this year.
The more recent data about healthcare coverage (or lack thereof) paints an equally grim picture. A news update from the CMS on September 30 showed more than 4 million new Medicaid and Children's Health Insurance Program (CHIP) enrollments between February and June 2020. This represents an increase of nearly 5.7 percent since March.
Highlighting the need for universal coverage
The crisis that would result from the loss of the ACA underscores the problem with having no universal healthcare coverage that's available to all citizens, and not tied to employment.
The United States is the only industrialized country that lacks some form of universal healthcare. Some countries, like Australia, have a dual-track system with both public and private options. Other countries like Canada and the United Kingdom have what most people envision when they think of universal healthcare: a government-run system where all citizens have access to coverage.
The public programs are typically funded through taxes, and insured citizens usually pay minimal premiums or none at all. Critics of universal healthcare programs point out some common complaints, such as long wait times and the challenge of getting pricey treatments approved without a fight. However, many Americans — especially those who have tried to get medical care while uninsured — also frequently encounter similar issues, without the benefits of universal coverage.
Giving scared people reason to panic about whether they would be able to get medical treatment if they should get sick at a time when so many are dying or facing life-threatening illness seems intentionally cruel.
This adds significant and unnecessary anxiety to what is already an emotionally stressful time, particularly for those worried about symptoms they or loved ones may be facing.
I am extremely grateful that this is one of the rare times in my life when I have decent health insurance. Prior to the Affordable Care Act, my children and I were unable to get insurance due to pre-existing conditions. However, I am still trying to pay off the bills for my out-of-pocket costs from a major surgery I had last fall. And my children have all reached an age where they can no longer be covered under my policy. (Important to note, though, that they would have been dropped from this coverage years earlier were it not for the protections made possible by the ACA.)
This crisis should serve as a wake-up call — a clear illustration of the pitfalls of forcing people to rely on employers or ravaged safety net programs for healthcare coverage. It should be crystal clear that we can no longer wait to initiate a universal healthcare program. During a pandemic, the last thing a sick person should worry about is whether they can scrape together enough cash for cough medicine or if they can afford to pay an ER bill.
And none of us should have to live in fear that the federal leaders who first failed to protect us from an impending pandemic will then further abandon us by ripping away our ability to get basic medical treatment that could mean the difference between life and death.Bobbi Dempsey is a freelance writer and an economic justice fellow at Community Change.
Read the original article on Business Insider

Original Source: feedproxy.google.com