The infamous Coronavirus which originated in the Chinese city of Wuhan in December 2019 has now spread to over 50 countries of the world including parts of Asia, Europe and America. The deadly disease has claimed over 31,00 lives across the world (majorly in China) and the virus has affected about 1 lakh people. The increasing number of infected people and the fast-growing spread of coronavirus across the globe pose a great threat of it becoming a global pandemic.
The number of cases reported from India has sharply risen in recent time. India has already confirmed about 30 cases which have been found positive to Covid-2019. Therefore, it becomes very important to take all the precautionary measures by Indians to contain the spread of the virus. Apart from hygiene measures such as wearing a mask or avoiding any type of contact to infected people, getting an insurance cover against the disease can be a great financial relief.
There is a lot of ambiguity around whether your existing health cover would include protection against corona as some of the health insurance providers are extending the cover to the newfound disease on a conditional basis and some are still figuring it out. It can put you to a grave financial risk especially if you are planning to travel abroad in near future or you have just returned home from foreign travel or you find yourself having spent time with a person who has returned from a corona affected region.
While general health insurance may or may not be providing you with a cover against the Covid-2019, you can get an insurance product from BookMyForex which specifically provides insurance cover against the coronavirus. The insurance policy allows the person to get a cover upto Rs. 2 lakh by just paying up a small premium.
Benefits of Purchasing an Insurance cover against the Coronavirus
The greatest benefit is that you get financially secured against any unfortunate event of getting exposed to or infected from the coronavirus in the near future.
If you are tested positive for coronavirus disease (COVID-2019) after purchasing the policy, you will get 100% of the sum insured in the policy as a Lump Sum.
In case you are advised to be quarantined in a government or a military hospital, you would get 50% of the sum assured as lump sum even when the test is later found to be negative.
Sum Insured and the Premium Requirement
The best part of the insurance policy is the coverage provided against the COVID-2019 is at a very affordable premium. The sum assured can vary from Rs. 25,000 to Rs. 2 lakh in the multiples of 25,000. You just need to pay Rs. 299 (inclusive of GST) for every Rs. 25000 as the sum insured.
Sum Insured
Premium (Inclusive of GST)
Rs. 25,000
Rs. 299
Rs. 50,000
Rs. 598
Rs. 75,000
Rs. 897
Rs. 1,00,000
Rs. 1196
Rs. 1,25,000
Rs. 1495
Rs. 1,50,000
Rs. 1770
Rs. 1,75,000
Rs. 2093
Rs. 2,00,000
Rs. 2392
Eligibility Criteria: Who can avail of the policy?
In order to subscribe to the insurance policy, the individual
Must be below 75 years of age
Must not be suffering from any respiratory-related issues such as severe cough, breathlessness etc. in the last 4 weeks
Must not have travelled to these places such as China, Japan, Singapore, South Korea, Japan, Thailand, Malaysia, Hong Kong, Macau, Taiwan since 31st December 2019
Policy Terms
Policy Validity
1 Year
Initial Waiting Period
15 days
Survival Period
0 Days
Pre-Existing Disease
Not Covered
Note: Waiting Period is the time span during which you cannot claim some or all benefits from the insurer.
How can You Purchase the Insurance policy against COVID-2019?
You can visit BookMyForex.com to get the insurance policy online or you can simply call at +91-9212219191 and our customer service executive would assist you in getting the policy and answer your queries.
Documents Required to Claim Insurance
On Getting Quarantined: A certificate would be required from a government medical officer to start the treatment for coronavirus disease.
If you are tested positive for COVID-19, a positive virology report from the National Insititute of Virology (Pune) would be required to claim the insurance.
Just Rs. 299 can save you from financial distress that could be caused by COVID-2019 is a post from: Blog-Best Foreign Exchange
The post Just Rs. 299 can save you from financial distress that could be caused by COVID-2019 appeared first on Blog-Best Foreign Exchange.
Original Source: bookmyforex.com

FILE PHOTO: American International Group Inc. (AIG) headquarters seen in New York
American International Group has lost four Black executives in recent weeks, including Vievette Henry, who was head of global inclusion, Bloomberg reported.
Walter Hurdle, who ran diversity efforts and was in charge of early-career recruiting, told Bloomberg he was "informed that my role was eliminated, and that's all I have to say."
The departures come months after AIG pledged to improve diversity in the company following the killing of George Floyd.
Only 1.5% of AIG's senior leaders were Black in 2018, and more than 85% were white.
Visit Business Insider's homepage for more stories.
Four Black executives have reportedly left the insurance giant American International Group (AIG) in recent weeks, including two that were responsible for improving diversity within the firm.
Global inclusion head Vievette Henry is leaving the insurer along with Walter Hurdle, who ran diversity efforts and was in charge of early-career recruiting, people familiar with the departures told Bloomberg.
Christina Lucas, AIG's senior vice president, and former marketing and communications chief Ed Dandridge both left AIG in early September, the report said. Dandridge became chief communications officer at Boeing, while Lucas confirmed her departure in a LinkedIn post, but did not mention where she would work next.
AIG didn't immediately respond to a request for comment.
In a phone call with Bloomberg, Hurdle said he was "informed that my role was eliminated, and that's all I have to say." The three other former executives declined to comment or didn't respond to Bloomberg when contacted.
The departures come months after AIG promised to improve the diversity of its leadership teams following the police killing of George Floyd in Minneapolis in May. CEO Brian Duperreault said in a letter to AIG employees in June that the insurance company has "made strides at AIG to build a diverse and inclusive global team of professionals, but we know there is still much work to be done."
A 2018 report showed that only 1.5% of AIG's senior officials and executives were Black, while more than 85% were white.
Bloomberg reported that when top executive positions in AIG opened, Dandridge and Henry were not able to land the roles. Henry is being replaced by Ronald Reeves, who has worked at AIG for over 20 years and is also Black, according to a memo seen by Bloomberg.
Read the original article on Business Insider

Original Source: feedproxy.google.com
I bit the bullet this past weekend and purchased dental insurance for Gymnast, Princess and I. We haven't had dental insurance in FOREVER. Back in Virginia, we had regular dental care through the dental schools. It was great and cheap and great!
Since the move to Georgia, we had dental coverage for the 9 months, I returned to the corporate world and everyone had their teeth cleaned, cavities filled, etc. But since then, nothing. It's not that I haven't thought about it and Princess has regularly reminded me. But taking the time to find a dental school just hasn't been a priority.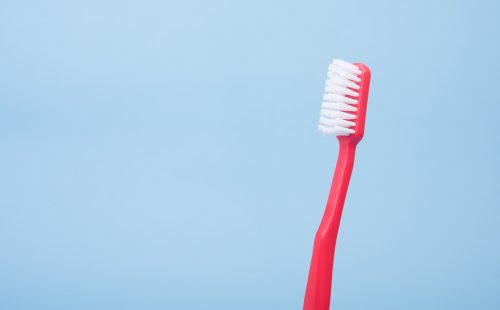 At one point I did call the local dentist we used and their out of pocket costs were just way too high to me.
But I finally bit the bullet and purchased a 6 months policy for the littles and I and plan to make appointments as soon as we get back to Georgia. We all need a cleaning and I'm praying we don't have any cavities. But we will deal with those if we do.
And Princess needs a new retainer. She got her braces taken off 6 months after we moved to Georgia. I'm hoping the dentist can help with that; otherwise, I may call her orthodontist in Virginia and see if they cover it at all. We shall see.
Bundled with Health Insurance
I am happy with the cost of this policy. It will be just around $300 for the 6 months for the 3 us and covers preventative care at 100%. I bundled it with our health insurance to save an extra $4 per month I think. That means I'm paying right at $210 for the 3 of us per month. That's a number I'm comfortable with.
Our policy has a really high deductible ($12,500 I believe) but since we rarely and by that I mean really never go to the doctor, it's good for emergencies.
I considered adding vision but since Princess got new glasses a year ago and I recently had my eyes checked with no change to my prescription, I decided I could save that add on for another year.
Losing My Hearing
Another motivation for this insurance purchase is that, there is a very good chance, based on the last couple of months that I am losing my hearing. It's not significant yet, but it's definitely to the point where I am getting concerned.
This policy, for whatever reason, also provides coverage for hearing tests and discounts on hearing aids. My guess is those are in my immediate future…or my kids are just going to have to speak a lot louder all the time. (They already get onto me for how loud my "normal" voice has become.)
As my parents have always said…"Growing old isn't for sissies!"
The post Dental Insurance – Short Term appeared first on Blogging Away Debt.
Original Source: bloggingawaydebt.com

Canada is a picturesque country famous for its maple syrup and hockey. This United States neighbor is also the second-largest country in the world, home to over 37.5 million people and 80,000 different animal species. Although tourists visiting Canada do not typically think about issues such as healthcare when visiting the country, this topic is highly controversial and important for most Canadian citizens. Here are five facts about healthcare in Canada.
5 Facts About Healthcare in Canada
Canada's universal healthcare does not cover prescription drugs. When people think about universal healthcare, they may mistakenly imagine free or very low-cost healthcare for every aspect of medicine. In reality, despite the country's support of a universal healthcare system, only about 70% of health costs receive public funding. Canadians must cover the remaining expenses either directly or through private insurance.
Chronic respiratory diseases are a significant part of many Canadian lives. As of 2012, over 1.9 million Canadians aged 35 and older —9.6% of the country's total population — suffer Chronic Obstructive Pulmonary Disease (COPD). COPD is a condition that obstructs the airways, causing shortness of breath and inducing heavy coughing. Combined with the projected growth in the number of afflicted individuals over time, this figure indicates that many Canadians will endure COPD at some point during their lives. Doctors in Canada treat this disease with a variety of medications, including antibiotics and opioids.
The majority of doctors are self-employed and not government employees. Doctors bill the government for their services since all Canadians have an entitlement to free care from a physician. However, Canadian doctors work for themselves, coordinating their hours and offices. Doctors in Canada are also personally responsible for paying for their employees and for the spaces in which they practice.
Canada recognizes mental illness as a serious issue. Mental illness impacts approximately one in every five Canadians, or 6.7 million people, every year. In fact, 500,000 Canadians each week are unable to work as a result of mental illness. Given the volume of citizens struggling with mental health, Canada has developed a necessary appreciation for this issue by legally recognizing mental illness as a medical condition and requiring insurance to cover psychiatric care. This coverage is accessible to nearly all Canadian citizens, regardless of medical history or income level. Although Canada's strong acknowledgment of mental health and coverage of mental illness often receive underappreciation, this country truly prioritizes mental well-being.
Cancer is Canada's main medical concern. A study by cancer.ca shows that cancer is the number one cause of death in Canada. The study further reveals that one in two Canadians will develop cancer in their lifetime, and one in four Canadians will ultimately die from the illness. These statistics have concerning implications for the country's citizens, as well as their friends, families and employers. Predictions determine that lung, breast and prostate cancers are will afflict the highest population of Canadians in 2020, with lung cancer yielding the highest death rate at 25.5%. Given the substantial risk throughout the country and the preventable nature of this disease, many Canadians argue that greater actions must occur to prevent citizens from dying of cancer.
While the natural beauty of Canada might mask the true complexity of the country's healthcare structure for many tourists, citizens see value in understanding and improving this system. Although citizens receive coverage for a majority of medical expenses, governments are ultimately responsible for continuing to foster efficient, affordable and extensive health programs to guarantee the well-being of all Canadians.
– Kate Estevez
Photo: Flickr
The post 5 Facts About Healthcare in Canada appeared first on The Borgen Project.
Original Source: borgenproject.org
I wrote back in July about how I added dental insurance to our health insurance. Well, we've taken it for a spin and it's already paid for itself. Score!
Princess, Gymnast and I visited the dentist this past week, all with glowing results! No cavities for two of us, great bone density and overall fantastic oral health. Chalk one up to good hygiene habits taught from a young age. One of the kids was even told that their teeth would put dentists out of work.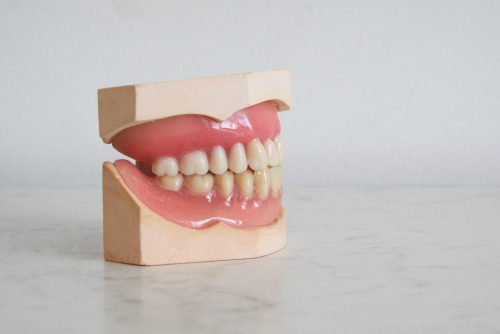 But in both cases, evidently neither of my kids want to grow up. Princess still has baby teeth with no signs of being replaced. And she still doesn't have her wisdom teeth. On the other hand, Gymnast still doesn't have his 12 year molars. The dentist did recommend a free consult at an orthodontist in 6 months to review missing teeth and possible extraction to make room for others. Evidently, they both have short jaw lines.
One of us will return for some cavity fillings, but the estimate after insurance is only $250. (Less than 1/2 the original estimate.) And we've already scheduled our next cleaning.
The dental insurance is costing me right at $50 per month and our cleanings were free. So the insurance has already paid for itself with the savings on the cleanings and the cavity partial coverage. Woot, woot!
The post Dental Insurance for the Win appeared first on Blogging Away Debt.
Original Source: bloggingawaydebt.com