Reaching your twenties is an exciting milestone for most as it means you've officially entered adulthood. Along with that milestone comes new responsibilities and worries that we didn't picture when our teenage selves dreamed of turning 21. We imagined our college graduation, moving into our first apartment, and launching our new career. That vision didn't include dealing with student loan debt, taking on a low paying entry-level job, or having to confront that despite spending 4 years in college, you're still unsure how the world of personal finance actually works.
It's easy to dismiss it all because well you're a 20 something, and you'll have plenty of time to play catch up. The reality is that each decade plays an important role in our future financial health. Take the time now to learn about your money and follow the money moves outlined below to put yourself on a path of lifelong financial success and eventual freedom.
Money Moves to Make in Your 20's:
Learn How To Budget
Building a budget doesn't have to be overly complicated or time-consuming. It's actually the first step in putting yourself in control of your finances because it means you know where your money goes each month. The good news is that there are lots of apps and online tools that can make the process a breeze. Consider a system like Mint that will connect to your accounts and automatically categorize your spending for you. The right budgeting tool is simply the one you'll stick with long term.
Pay Off Debt
Debt isn't all bad. It may be the reason you were able to earn your degree, and a mortgage may help you one day buy a home. It can also quickly overrun your life if you aren't careful. Now's the perfect time before life gets more hectic with family commitments to buckle down and tackle any loans or credit card balances so you can be debt-free going into your 30's.
Build a Cash Cushion
The financial downturn caused by the pandemic has reminded the whole world of the importance of having an emergency fund. We don't know what life is going to throw at us and having a cushion can help you navigate the uncertain times. Though it's not all about having a secret stash of cash to deal with the bad news of life (medical bills, car repair, layoff), it can also be about having the cash to seize an exciting opportunity. Having savings gives you the freedom and security to deal with whatever life brings your way – good or bad.
Understand Credit
Your credit score can dictate so much of your life. That little number can play a big role in the home you buy, the car you drive, and even the job you hold as some employers (especially in the finance world) will pull your credit. It's important that you check your credit report and score (also available through Mint), learn how it's calculated, and work to improve it.
Money Moves to Make in Your 30's:
Invest For Retirement
Now that you've spent your 20's building the foundation for your financial life, it's time to make sure you're also tackling the big picture goals like saving and investing for retirement. I typically recommend that clients save 10% to 15% of their annual income towards retirement. That may seem like an insurmountable goal, but starting small by saving even 1 to 3% of your salary can make a big difference in the future. Also, make sure to take advantage of any matching contributions that your employer may provide in your retirement plan. If, for example, they offer to match contributions up to 6%, I would try hard to work towards contributing at least 6%.
Buying Your First Home
Buying your first home is a top goal for many, but it also seems to be getting increasingly more difficult especially if you live in a major city. The most important steps you can take is to improve your credit score, pay down high-interest debt, and be aggressive about saving for a down payment. Saving 20% down will help you qualify for the best loan terms and interest rate, but there are still home loans available even if you aren't able to save that much. Just be realistic with your budget and what you can afford. Don't let a lender or real estate agent determine what payment will fit into your budget.
Be Covered Under These Must-Have Insurances
You've spent the last several years building your savings and growing your family. It's now crucial that you have the proper insurance coverage in place to protect your assets and your loved ones. Life and disability insurance are top of the list. Life insurance doesn't have to be expensive or complex. Get a quote for term-life that will last a set number of years and protect your partner and children during those crucial years that they depend on you. Disability insurance protects your income if you become sick or injured and are unable to work. Your earning ability is one of your biggest assets during this time, and you should protect it. This coverage may be offered through your employer, or you can request a quote for an individual policy.
Invest in Self-Care and Well Being
Mental health is part of self-care and wealth. Most people don't talk about how financial stress and worry affect their overall health. When you can take care of yourself on all levels, you will feel healthier and wealthier, and happier. But it is not easy. It takes work, effort, awareness, and consciousness to learn how to detach the value in your bank account or financial account from your self-worth and value as a human being. When you feel emotional about your money, investments, or the stock market, learn ways to process them and take care of yourself by hiring licensed professionals and experts to help you.
Money Moves to Make in Your 40's:
Revisit Your College Savings Goal
As your kids get older and prepare to enter their own journey into adulthood, paying for college is likely a major goal on your list. Consider opening a 529 plan (if you haven't already) to save for their education. 529 plans offer tax advantages when it comes to saving for college. There are lots of online resources that can help you understand and pick the right plan for you. Visit https://www.savingforcollege.com. This is also a great time to make sure you're talking to your kids about money. Give them the benefit of a financial education that you may not have had.
Get Aggressive with Retirement Planning
Your 40's likely mark peak earning years. You'll want to take advantage of your higher earnings to maximize your retirement savings especially if you weren't able to save as much in your 20's and 30's. Revisit your retirement plan to crunch the numbers so you'll be clear on what you need to save to reach your goal.
Build More Wealth
You've arrived at mid-life probably feeling younger than you are and wondering how the heck that big 4-0 got on your birthday cake. We typically associate being 20 with being free, but I think we've got it wrong. There is something incredibly freeing about the wisdom and self-assurance that comes with getting older. You've proved yourself. People see you as an adult. Your kids are getting older and your finances are more settled. Now's the time to kick it up to the next level. Look for ways to build additional wealth. This may mean tapping into your entrepreneurial side to launch the business you've dreamed of or buying real estate to increase passive income. Now's also a great time to find a trusted financial advisor who can help guide your next steps and help you plan the best ways to build your wealth.
Revisit Your Insurance Coverage
Insurance was crucial before, but it's time to revisit your coverage and make sure you're protected especially if you decide to launch a business or buy additional real estate. This is also where a financial advisor can help you analyze your coverage needs and find the policies that will work for you.
Consider Estate Planning
Estate planning (think wills, trusts, power of attorney) isn't the most fun / exciting topic. It involves imagining your gone and creating a plan for the loved ones you leave behind. It is also often overlooked by adults in their younger years. It's easy to assume estate planning is something the wealthy need to do. It really comes down to whether you want to decide how your life savings will be managed or if you want a court to decide. It's also crucial for parents with children who are minors to select a guardian and have those uncomfortable conversations with their family members about who would care for the children if the worst were to happen. It's also a good time to visit this topic with your own aging parents and make sure they have the proper documents and plans in place.
Whether you're in your 20's, 30's or 40's, it can be easy to put off planning your finances especially in the middle of a pandemic. Most of us are busy, and it's easy to tell yourself that you'll have time to work on a goal in the future. Commit to setting aside one hour each week or even each month to have a money date and review your finances. Don't let yourself reach a milestone birthday (30, 40) and regret not being farther ahead. Follow these money moves now to seize control of your financial future.
The post Money Moves to Make in Your 20s, 30s, and 40s appeared first on MintLife Blog.
Original Source: blog.mint.com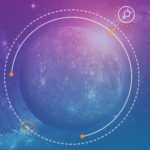 What is Mercury Retrograde?
Just the thought of Mercury Retrograde makes us nervous, doesn't it? So much legend and lore is connected with the mishaps that reportedly take place during Mercury Retrograde that it's necessary to sort out what actually does and doesn't happen here. So, let's separate fact from fiction about this infamous time period, which actually occurs three to four times every year.
First of all, Mercury Retrograde lasts for several weeks, including a "shadow period" that starts when the planet "stations", or stands still, until it returns to the sign and degree of the zodiac where it initially slowed down to change directions. The sign and house that Mercury is transiting, and the things that they rule, will point to the areas of our lives that tend to be highlighted.
For example: if Mercury's in Taurus, it could highlight real estate, if it's in Scorpio, taxes and insurance. If it's in Aries, how we put ourselves out in the world, if Pisces, our mystical connections and psychic ability. You get the picture.
To refine this a little further, a Taurus Mercury Retrograde taking place in your second house would highlight banking, savings, and investments. But, if it's in the fourth house, it probably points to issues relating to land and your home.
Planets don't really move backwards, however, they just appear to do so. Nevertheless, this phenomenon does cause changes in human affairs until the period ends. Whether a planet changes to direct or to retrograde motion, we humans know that something is about to happen!
Wondering how this Mercury Retrograde is going to affect you? Talk to one of our Astrology Psychics today to learn more!
What Effects Does it Have?
Because Mercury rules spoken and written communication, it's true that misunderstandings can take place. Verbal and written messages frequently give a different impression than what was intended. Devices ruling communication go on the blink. Phones, computers, anything with a lot of little parts, can go haywire and need to be repaired. Travel plans may need to be modified. Even important conversations can be affected.
In general, we have a tendency to misunderstand situations, and what we think we want during Mercury Retrograde frequently changes as soon as Mercury stations direct.
Mercury Retrograde Do's and Don'ts
So, what should we do, and not do, during a Mercury Retrograde?
Do: double-check fine print on any contract you are signing. Ask as many questions as you need to in order to fully understand what's going on.
Do: take time to gather information for a project you plan to start later.
Do: reach out and get back in touch with contacts you made in the past relating to your career.
Do: review and reflect on who and what you want as part of your life, and reconsider taking up with acquaintances you've left behind, after careful consideration, of course.
Do: get back in touch with old friends and lovers for the purpose of understanding what you offer each other, and either "close" or go forward, accordingly.
Now for some don'ts:
Don't: move impulsively to a new location without thoroughly researching the area and cost. If possible, wait until Mercury goes direct to actually sign the mortgage or lease, and make the move itself.
Don't: make a new romantic commitment, or get married during a Mercury Retrograde. Don't decide to break up or get divorced. Wait a few weeks and see if you still feel this is necessary.
Don't: buy high ticket items, especially if they are communications devices or vehicles. You stand a good chance of getting a "lemon."
Don't: decide on a new career path, school, friend, or lover without waiting a few weeks until Mercury is direct. You may or may not still think it's a good idea to go forward at that time. It's not bad to gather information, or get acquainted with a person or place, just don't commit until the retrograde period has cleared.
Mercury Retrograde Shadow Period
There's more to a retrograde than just the time the planet spends in reverse, there's also the pre and post-retrograde periods, also known as the shadow periods. In the case of Mercury Retrograde, the shadow periods last about two weeks each. While not as potent as the actual retrograde itself, you can still be affected by the shadow periods, so it's important to know when they're going to hit, and fortunately, they're easy to calculate.
To start, you'll need an ephemeris, which is a chart that details the movement of the planets throughout the given year by degrees and signs. You can purchase them in various lengths of time, from one year, all the way to out to the next 8,000 years. Next, locate the end date of the Mercury Retrograde in question to discover what sign and degree Mercury will be at when it ends, then find the date previous to the end of the retrograde when Mercury was in that same sign and degree, and you will know when the shadow period for Mercury retrograde begins. The same rule applies to calculating when it's shadow period ends, except in reverse. This time, look at what sign and degree the retrograde begins in, then go down your ephemeris to find the next time in the year Mercury will be at that sign and degree, and you will have the exact end date of that Mercury Retrograde post-shadow period, and the true, official end of Mercury Retrograde.
Mercury Retrograde Self-Care
How do we make the most of the retrograde energies? A great thing to do during Mercury Retrograde is to simply rest more. Do something recreational. Take a minimally planned get-away trip and keep a sense of humor about delays and changes.
Go back and review your journals. Record your dreams. Think about where you've come from and where you'd like to head. Actually, finish that project that you started and left hanging, if it's something that is important to you.
Benefits of Mercury Retrograde
Believe it or not, this infamous period really does have some advantages! It is a great opportunity to fine-tune documents of all kinds. It's a great time to revise anything that you've previously done. This can even include intimate relationships, so take time out to think and talk with your partner about what you'd like to see happen in the future. Just don't implement those big changes for a few weeks!
And What of 2020?
The final Mercury Retrograde this year takes place October 13- November 3 and Mercury will trace backwards through Scorpio and Libra. Think inheritance, taxes, sexuality, shared resources, intimate partnerships, beauty, and beauty rituals.
So, relax, and have a peaceful and positive Mercury Retrograde!
Astrology plays an important role in your day-to-day life. The planets are responsible for your moods, experiences and more, which is why you should get a psychic astrology reading. Our astrology psychics can calculate your natal chart and tell you about the important dates in your life (past, present, and future) that will massively impact you.
Find an astrology psychic or learn more about astrology readings.
About California Psychics
California Psychics is the most trusted source of psychic readings. We have delivered over 6 million discreet and confidential psychic readings by phone since 1995. More than a prediction, we are your guide for life's journey. Serenity, happiness, and success are just a phone call away. With over 400 psychics online to choose from, you're sure to find the best psychics for you. Call one of our trusted and accurate psychics today! Confidential and secure, real psychics, accurate predictions, 100% guaranteed.
The post Mercury Retrograde Guide appeared first on California Psychics.
Original Source: californiapsychics.com
A reader writes:
Recently, my boss started attending personal therapy (she shared this information with me unprovoked) and shortly after starting her sessions she discovered Brene Brown. Her interest in Brene has moved from simply showing a video during a group meeting to having us all read through one of her books.
My concern comes from the fact that in addition to reading the book as a team, we now have a weird "group therapy" sort of session weekly where we're expected to have done some homework (reading and completion of "exercises" in the workbook).
In addition to these meetings, every day each team member fills out and completes this short survey:
-Name
-Feeling
-Intensity of feeling
-High point
-Low point
-Daily goal
It ends up looking something like this (names changed, as it's one of my coworker's recent posts):
JANE DOE
Feeling: Exhausted
Intensity of feeling: 10
Low point: INFANT'S NAME is crying at the bottom of the stairs while I'm in the office. He barely slept last night, his croup is awful and I feel like a crap mom.
High point: Meh
Goal: Make a dent in the Brene Brown book. I did make my Square Squad!
In addition to just feeling like this is generally weird, I have a personal problem with this as someone who has a mental health disorder. Reading this book has triggered sessions of me profusely crying out of nowhere, and having flashbacks of abuse. (I have a C-PTSD diagnosis due to an abuse history.) There is not a single person on our team who has any sort of psychology/social work type of degree either.
Am I being weird about this just because of my own personal experiences? Or is this type of task expectation at work normal, accepted, okay?
No, this is not normal! It's not okay either.
That said, in the past two years I've received a small handful of letters about offices doing things like this (to the point that I wrote a Slate column about them at one point), so something is going on in our culture that's making some managers think this is okay. But I want to be clear that just because your office isn't absolutely alone in doing this, it's still not common, normal, or acceptable, and most people would object to it.
This type of thing is clearly intended to be supportive in some way — "we care about you as a whole person, not just as a worker!" — but in reality it's horribly boundary-violating. Lots of people don't want to share their personal emotions in a workplace setting. Sometimes that's because what's going on with them emotionally is way too big or serious to bring into their office. Sometimes it's because sharing in the way requested could open them up to discrimination (particularly when they have a non-mainstream identity). Sometimes it's because it's actively bad for their mental health (like your PTSD). And sometimes — much of the time — it's just because they rightly feel it's no one's business.
And this just isn't what most of us are at work for. Most of us want to do our jobs, get results toward our goals, have some pleasant interactions with our colleagues as we do that, and then go home. Lots of us want to save deep personal introspection for friends, partners, or therapists (if we want to do it all, which we might not and that's okay too).
You noted that no one on your team has any kind of training in psychology. Even if they did, this still wouldn't be okay because of all the reasons above. But certainly that makes it even more egregious. Your manager is mucking around in an area that can be big and serious and consequential, without any qualifications for doing it. (But again, even with loads of credentials, it would still be inappropriate to do at work, particularly as a non-optional group activity.)
If you want to push back against it, I'd tell your boss you're finding these activities harmful to your mental health rather than helpful. If you're comfortable sharing this, you could say it's at odds with mental health work that you're doing on your own/with a therapist. (If she pushes you about why, you can say, "That's more personal than I'm comfortable going into at work.") Ask that the meetings be made optional, and that people be able to opt out without any kind of penalty. Even better, if you sense anyone else on your team isn't fully enthused, talk with them ahead of time and then have this conversation with your boss as a united front.
And managers: You are not a doctor or a therapist or a life coach. You are there to get work done. If you want to support people's mental health, you can offer excellent health insurance, be flexible with people who need time off for various forms of mental health support (whether it's therapy or just a day off to avoid burn-out), and be thoughtful about the levels of stress you ask people to take on. That's it. Leave people's emotions and personal lives to them to manage.
You may also like:my boss wants us to all share our mental health needs – at every meetingwe have twice-daily mandatory group therapy at workour boss pushes us to share how we're doing emotionally at team meetings
my manager makes us do mental-health surveys every day was originally published by Alison Green on Ask a Manager.
Original Source: askamanager.org
A reader writes:
I am asking for advice about how to handle my impending divorce at work. I work at a large nonprofit in a specialist capacity that is a recognized priority for the company, but organizationally belongs to one of five departments. I've worked here for 10 years. I was headhunted by the executive director, and have worked myself up to the specialist position I have now.
My husband of 28 years has been employed at the nonprofit for 20 years, and during the last five he has been the head of the department I am in — my boss.
The organization has many married couples on all levels. (The former executive director was married to the head of the largest and most important department.) My husband has previously given me worse conditions than others to avoid being accused of favoring me, to the point that the director had to step in.
It has not been easy, but I have done my utmost to behave professionally and keep my private life as separate from my work as humanly possible.
Now my husband/head of department has asked for a divorce suddenly and unexpectedly, as he is having an affair with a colleague. The divorce is a great shock, made worse by the fact that our daughter is critically ill and faces a long, hard recovery.
My soon-to-be ex-husband has the power to cut my funding, lay me off, give negative feedback to the director about me, badmouth me, and make my life even harder than it is.
I normally have a good rapport with the director, but should I tell him about the divorce and illness or not? I wish to remain professional and private, but without telling him about the divorce I have no way of protecting myself from the persecution that I fear from my ex-husband. On the other hand, the director might lay me off himself to avoid problems with my ex-husband. My priority is to keep my job, since finding a new one is next to impossible and I need the insurance for my daughter.
Oh no. I'm so sorry you're going through this.
And whoa, this organization is a mess. Married people should never be allowed to manage each other, and it's apparently common there. As you've seen, it's a recipe for all kinds of problems — favoritism, the perception of favoritism, lack of objectivity, and plenty more. It generally means that the employee's performance isn't assessed appropriately and they're not given adequate feedback, and it can even open up your company to charges of harassment down the road ("I wanted to end things with him, but he implied it would affect my standing at work"). Most employers rightly don't permit this.
But that doesn't help you now, of course. He does manage you, and your organization has apparently been fine with that (even after having to intervene over his treatment of you!).
You do need to tell the executive director about the divorce. It's very unlikely not to affect things at work, and he'll need to be aware of that context. You also need to tell him because you need to ask to report to a different manager. I don't know how feasible that will be logistically, but it's utterly untenable to work for someone who's in the process of divorcing you (and having an affair with a colleague, no less).
I get that you're concerned about being pushed out, but even if you don't disclose the situation, your husband probably will! It's unlikely that he plans to pretend you're still together, especially once the divorce is final, and especially if he wants to go public with the new relationship at some point.
Please consider consulting a lawyer for help here, aside from the legal help with the divorce itself. Firing you at the end of your relationship with your boss would put the company on shaky legal ground, and ideally you or your lawyer should stand ready to explain to the company the legal considerations in play. (Also, please talk to your divorce lawyer about getting an agreement to keep your daughter on your husband's insurance, which should help you feel less tied to this job.)
Last, I strongly urge you to reconsider your commitment to staying in this job, especially if they won't move you (but even if they will). You might not be able to leave immediately, but please actively work toward it. This is not a workable situation for any of you.
You may also like:can we tell dating employees that one of them has to leave the organization?my husband's boss/our friend is sleeping with their married department headmy coworker had an affair with a colleague's husband, and now is treating her badly at work
my husband is my boss — and we're getting divorced was originally published by Alison Green on Ask a Manager.
Original Source: askamanager.org