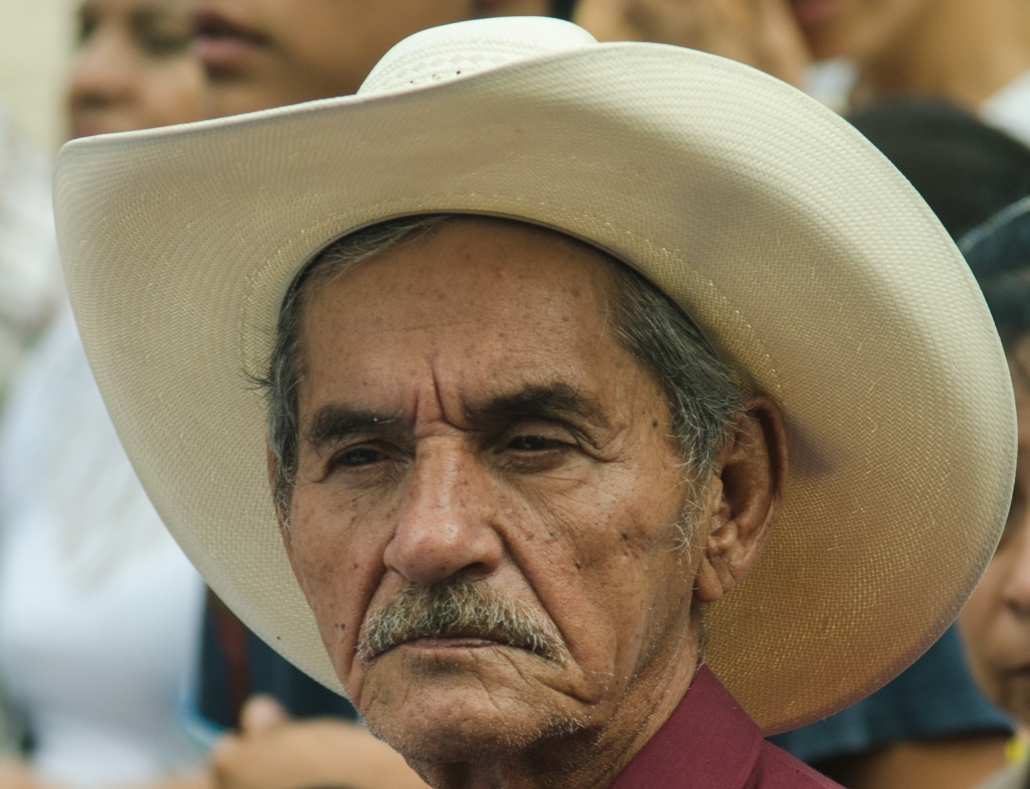 In today's society, people sometimes see the elderly as excess baggage rather than actual human beings. A place where this unfortunate reality is present is in Mexico, where 7.8% of the population is over the age of 65. Within this percentage, 41.1% live in poverty, 34.6 in moderate poverty and 6.6% ($1.90 a day) live in extreme poverty. Here is some information about elderly poverty in Mexico.
Poverty and Mental Health
About 29.2% of all elderly people live alone or with their spouses, be that in a small house or on the streets. The government covers only 46% (which only consists of the formal economy) of the elderly; the other 54% must struggle on their own. With no welfare, retirement plan and aid from the government, over 32,000,000 have no choice but to work past their prime. It is not uncommon for these elders to experience abuse, or for customers, employers or employees to take advantage of them. Due to this, many elderly are vulnerable to mental health issues such as depression, stress and loneliness that come from poverty. The day-to-day struggle to scrape up money and food for themselves and their families is at times a burden too heavy to bear. Results from an analysis of suicide rates in Mexico go as follows; from January 2014 to December 2015, 990 residents died from suicide, with 78.28% being males and 21.72% being females. The highest death rates amongst males were 20-24 and 75-79. For females, the highest mortality rate was from 15-19 years old.
Of course, there are ways both the elderly and their families can do to improve mental health. For the elderly that live with families, positive family dynamics (conversations, actions of kindness and a feeling of contribution) can greatly aid their mental health. For many seniors, nothing compares to the support from family. Another type of support is social support, which is support that comes from outside immediate family. This commonly comes in the form of encouragement from community members, co-workers and strangers.
Solutions
One reason elderly poverty in Mexico persists is that only 46% of them (within the Formal economy) have access to assistance programs. Nevertheless, it would be unfair to state that Mexico does nothing to help its elderly. INAPAM (Instituto Nacional para las Personas Adultos Mayores) is a popular program that allows any Mexican resident (over the age of 60) to acquire worthwhile discounts (10%-50%) on a wide range of goods and services such as food, medicine, transportation, clothing and recreational activities. Mexicans can apply easily if they have the necessary requirements. One specific requirement states that the person in question must present a form to confirm their address. Many elderly have no official home, so that fact can immediately disqualify them from applying.
Aztin is a nonprofit organization that focuses on providing needs such as education, nutrition, water and health. Since 1977, Aztin has worked closely with families trapped in poverty in the village of Tlamacazapa, Guerrero, Mexico, providing programs that vary from helping with dental hygiene, providing aid to those with special needs and implementing sanitation programs. Locals run Aztin with the idea of social participation in the hope that a sense of personal empowerment will begin with an inner spark of possibility and continue to grow.
Informal Workers and Poverty
For formal workers (workers officially hired, have a set salary, receive health benefits and work benefits), taking a day off is an option. However, 60% of Mexico's workforce is informal and within this percentage there are 32,000,000 elderly that work informally, thus eliminating any chance of receiving the benefits listed above. It is not uncommon to find a woman well past her 80s working 60-hour shifts in a supermarket without it officially hiring her. As a result, her only way to earn money is from the tips from her customers. For informal workers old and young, this is the lifestyle that poverty has burdened them with. Some may have money, but it is often not enough to call savings. At most, the money may last a week, but after that, these individuals may not have any choice but to work. Necessity and poverty corners the elderly.
A popular program that helps the informal population is called Seguro Popular. This program is an income-based health-insurance program that is available to all non-salaried people who cannot access social security due to not having employment under the government. This includes independent workers (freelancers), people with disabilities and the elderly who do not participate in the labor force. This program provides financial assistance to over 50,000,000 Mexicans and is slowly improving access to health care, especially for the poor.
The Mexican government and its people are diligently working to find ways to provide for their elderly population. Through the continued work of Aztin and the Mexican government, elderly poverty in Mexico should reduce.
– Aaron Samperio
Photo: Flickr
The post Elderly Poverty in Mexico: The Forgotten Generation appeared first on The Borgen Project.
Original Source: borgenproject.org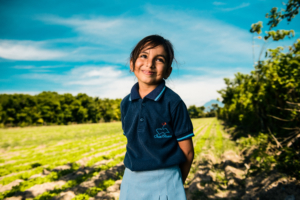 Mexico is in the southern area of North America. It is a beautiful country famous for its cuisine and tourism. However, the country is continuing to address several challenging poverty issues in Mexico.
Obesity Problem
Of all the challenging poverty issues in Mexico, obesity and the related health risks are the most common. The January 2020 OECD (Organization for Economic Co-operation and Development) report states that 72.5 percent of the population is overweight or obese. Poor diet has increased the obesity rate from one in five in 1996 to one in three currently; specifically, 34 percent of adults are morbidly obese. Childhood obesity has increased from 7.6 percent in 1996 to 15 percent in 2016.
Subsequently, diabetes-related hospitalizations occur at a rate of 249 per 100,000 people. Also, heart disease mortality is currently at 27.5 percent.
The OECD's main concern is the accessibility of healthy foods for low-income households. The report recommends healthy lifestyle investment policies to restore health care resources, that the obesity pandemic is currently draining. A 20 percent calorie reduction has the potential to save as much as MXN$1.99 million per year in health care costs. Additionally, reduction of taxing sugary drinks and high-calorie non-essential foods would likely improve obesity rates.
Poverty Eradication
The next most challenging poverty issue in Mexico is that a large number of its population is in poverty. Of the 129.2 million citizens, an astronomical 52.4 million people are living in poverty and 9.5 million are living in extreme poverty.
For the year 2020, the government has mapped out a plan to address the complex poverty issues in Mexico. Specifically, devoting MXN$470,626 million to 25 ministry programs and trusts to reduce the poverty rates in the nation. Some programs will receive more funding than others, with 60 percent of the overall budget allocated for local government and pensions. The Well Being Ministry plans to distribute MXN$ 126.7 million for pensions to 6.8 million elderly and MXN$11,600 million to people with disabilities.
Health Insurance Problem
Another poverty issue in Mexico is health insurance coverage. With 89.3 percent of the population with health insurance coverage, the total out-of-pocket expenses are typically 41 percent.
The Health Ministry plans to distribute MXN$79,900 million to health care for marginalized communities through the Seguro Popular program. In 2018, this program reached 52.8 million people that Mexico's Social Security Program did not cover. Seguro Popular provides primary and secondary care through state-run facilities. The goal is to reach as many uninsured citizens as possible, especially those over the age of 50, who now rely on institutions that the Secretary of Health manages.
The Elephant in the Room
The most challenging poverty issue in Mexico is the immigration of refugees from the Northern Triangle of Central America (NTCA) which consists of three countries: El Salvador, Guatemala and Honduras. Some 500,000 desperate people have taken the perilous 541-mile journey to flee the violence there only to find more violence en route.
In a heroic effort to help meet these poverty issues in Mexico, Doctors Without Borders maintains a large presence. Mobile clinics patrol the network of freight rail lines, dubbed La Bestia, that runs the length of Mexico from the border of Guatemala all the way north to the United States border. Migrants risk their life and limbs to jump the trains and shorten their trip to the United States. In the past, men typically used the railway, but women, children and sometimes entire families are increasingly using the route.
Besides the railways, and in many cases collaborating with the Ministry of Health, Doctors Without Borders maintains a presence across Mexico. Clinics for migrants and refugees exist at the northern border in Tijuana; the eastern border in Nuevo Laredo, Reynosa and Matamoros; Coatzacoalcos on the gulf coast; Mexico City in the central-lower peninsula; Chalchihuitan and Tenosique in the lower peninsula; the Norte, Centro and Tierra Caliente regions of Acapulco; and Guadalajara on the western side of the upper peninsula.
The clinics provide food, medical and psychological care, occupational therapy, referrals for social assistance, legal advice and employment. Treatment for travel-related injuries and illnesses among the migrants and refugees run the gamut from respiratory infections, skin infections, foot injuries, injuries from falls and physical and psychological violence. In Mexico City, Doctors Without Borders runs a safe shelter specifically for victims of extreme violence and the Acapulco clinics have shifted focus to emergency response and treatment for victims of sexual violence.
Despite the challenging poverty issues in Mexico, the country is making real progress to ensure that its citizens get health care and opportunities that will help them rise above the fray. People should commend the Mexican government and the Mexican Health Ministry for their accomplishments and continued work under such difficult circumstances.
One way U.S. citizens can make a difference is to contact congressional leaders and voice a desire for an improved relationship between Mexico and the United States. An improved relationship will address poverty issues in Mexico through foreign aid.
– Lorna Kelly
Photo: Flickr
The post Challenging Poverty Issues in Mexico appeared first on The Borgen Project.
Original Source: borgenproject.org