Macedonia's housing crisis requires swift attention. In 2018, about 21.9% of the country's population was living below the poverty line. With a population of 2,082,957 in 2018, more than 456,000 people living in Macedonia were experiencing poverty that year. Furthermore, Macedonia saw an unemployment rate of 17.76% in 2019, a rate which is more than double the national average of 7.04%. The collapse of state-run housing development organizations in Macedonia since its independence has led to about 15% of Macedonians living in "illegally constructed buildings." This means that roughly 320,000 people living in Macedonia lack access to adequate housing.
Invisible Homeless
The unauthorized housing that many people in Macedonia must live in bars thousands from access to important social systems and tools. Since Macedonians require an official home address to obtain a legal ID, the state effectively renders many of them nonexistent. This prevents these people from utilizing such essential services as insurance, social safety nets and immunization services.
Macedonia's housing crisis is also a health crisis. Without adequate housing, hundreds of thousands of Macedonians are at risk of injury and disease due to hazardous living conditions. In 2018, fewer than a third of Macedonians had thermal insulation systems in their places of residence. Inadequate heating and insulation in buildings have forced thousands of people living in Macedonia to use homemade fires to keep warm since they cannot afford the expensive heating bills otherwise necessary to heat their homes. In the capital city of Skopje, roughly "two-thirds of households use firewood as their primary source of heating," according to the Financial Times. Without proper air circulation, this can lead to severe chronic health conditions such as heart and lung disease due to inhalation of the hazardous particles which such fires produce.
Habitat for Humanity and Roma SOS
While Macedonia's housing crisis is a daunting problem, some are doing significant work to improve housing in impoverished Macedonian communities. Despite being an attractive country for foreign investment due to its low tax rates and free economic zones, Macedonia still has one of the lowest foreign investment rates among European countries. This can make it harder for the government to provide solutions.
A Macedonian-based organization called Roma SOS is working to improve the living conditions of those experiencing the most need in Macedonia. The organization is currently working with Habitat for Humanity to provide impoverished Macedonians with zero-interest loans for legalizing and renovating their homes. While Habitat for Humanity provides the funding for these loans, Roma SOS helps residents in navigating the legal process of receiving approval for their loans.
Since 2004, Habitat for Humanity has worked to improve affordable housing for the people of Macedonia, and in 2019 it served 4,245 individuals "through market development." Habitat for Humanity has further worked to provide individuals in Macedonia with housing that is not only affordable but also energy efficient. Since beginning this project in 2010, it has worked to restructure more than 60 buildings to improve energy efficiency, which has saved Macedonia more than 7,910 MWh of energy usage annually. The loans that Habitat for Humanity provides are essential for giving impoverished people in Macedonia access to better housing. With these loans, Habitat for Humanity has made heating safer and more affordable for more than 1,000 families living in Macedonia.
On the Path to EU Membership
Macedonia's government also appears to be taking steps towards increased funding for improved housing. Macedonia has recently signed a deal with Greece and is currently on its way to becoming a member of the E.U. By joining the E.U., Macedonia would see an increase in foreign investment and would be able to apply for crisis aid packages to help improve housing in its impoverished communities.
The country's housing situation may look bleak, but there is significant work occurring to address Macedonia's housing crisis by improving the country's economic situation. Several organizations, both outside of Macedonia and within it, are providing poor Macedonian populations access to safe, legal housing. With Macedonia moving towards E.U. membership and its accompanying economic support, there is hope for thousands of people in Macedonia whose living conditions formerly seemed hopeless.
– Marshall Kirk
Photo: Pixabay
The post Tackling Macedonia's Housing Crisis appeared first on The Borgen Project.
Original Source: borgenproject.org

Language
English
The People's Republic of China set 2020 as the year it aims to eradicate absolute poverty nationwide. Rapid economic growth has lifted more than 850 million people out of absolute poverty since the beginning of economic reforms in the late 1970s, contributing to about 70% of worldwide poverty reduction. It has not yet announced final poverty figures for the year, but the official poverty rate had fallen to 1.7% of the rural population by 2018. The country's achievement in poverty eradication must count as one of the most remarkable achievements in modern history.
The country has placed agriculture, farmers, and rural areas (three nong) at the core of its policy agenda to achieve the goal of a moderately prosperous society (xiao kang). Comprehensive rural development policy has supported remarkable growth in agricultural productivity and boosted off-farm income, which now accounts for more than 70% of rural household income.
Four features of rural development in the People's Republic of China provide particularly important lessons for developing countries in Asia.
Flexible policies: The government adjusted rural development policy strategies to fit rapidly evolving socio-economic situations. For example, the No.1 Central Document has been annually updating the policy priority for rural development for each of the last 14 years. The initial policy reform in the late 1970s focused on boosting food production and maintaining grain self-sufficiency. The policy evolved in the mid-1990s to increase competitiveness of the rural economy through agricultural modernization and diversification of economic activities. Since the 2010's, rural policy has shifted to a more integrated and balanced approach to improve economic, social and environmental welfare in rural areas. Support to agriculture was also gradually refocused from maintaining grain self-sufficiency to ensuring long-term food security through sustainable use of natural resources.
Innovative institutions. Innovations were introduced in rural land use and the reorganization of small-scale farms. A Household Responsibility System that originated in the late 1970s allocated land contract rights to individual households. This initial reform boosted agriculture production in the early 1980s, but created a small and fragmented farm structure. Since the 2000s, a variety of institutional innovations consolidated small scale operations into larger units. The holders of land contract rights were allowed to lease out their land operational rights.
The emergence of farm mechanization service providers enabled small-scale farmers to quickly mechanize their cultivation activities without heavy capital investment. Mechanization reduced labor input for farming and increased time available for engaging in off-farm income opportunities. Voluntary cooperative organizations provided a range of services to connect small-scale farmers to markets and the latest technologies through training, and collective marketing and inputs supply. Some co-operative organizations consolidated land operational rights from the member farmers to form a single farm management unit. All these institutional innovations are highly relevant for other countries with a small and fragmented farm structure.
Infrastructure investments. Network infrastructure investments in rural areas included roads, the telephone system, and internet on top of developing basic agricultural infrastructure such as irrigation and drainage. It connected farmers to markets and enabled manufacturing and service industries to develop in rural areas. High penetration of internet and mobile networks in rural areas accelerated the application of information and communications technology. E-commerce platforms such as Taobao have been essential in connecting farmers to end-consumers and oriented agriculture to be more demand-driven.
E-commerce has played a significant role in maintaining food supply chains during the COVID-19 pandemic. Beyond providing a platform for transactions, e-commerce platforms invested in logistics and marketing infrastructure and provided training for farmers to adopt new technologies. Growing engagement of tech companies in rural development is providing a new model of development led by the private sector.
Strong social protection. Rural health insurance and pensions have improved since the early 2000s to help bridge the gap with the urban social protection system. A rural minimum basic living guarantee (Dibao) provides an unconditional cash transfer to the poor (6.2% of the rural population as of April 2019). An expanded social protection system has improved the quality of life in rural areas, and assisted aged farmers to retire and transfer their farm assets to more efficient operators.
Despite remarkable progress in rural development, the People's Republic of China still faces challenges. The per capita income of urban households remains more than 2.5 times that of rural households. The rural population continues to decline and is set to age rapidly. The expansion of agricultural production has been driven by intensive use of chemicals. Economic growth in rural areas can no longer be achieved at the expense of sustainable use of natural resources and requires more resilience to climate change.
Going forward, enhancing environmental welfare is key for rural areas to be attractive places to live, visit, and launch entrepreneurial activities. To that end, more investment is needed in rural environmental infrastructure, such as waste management, landscape and eco-tourism facilities. Public and private sectors can work together to make better use of underutilized rural resources including organic waste and by-products to generate new economic activity and improve environmental management. With continuing reforms, the People's Republic of China is positioned to play a leading role in establishing a model of sustainable rural development in Asia and the Pacific.
China, PRC, People's Republic of China, rice field, agricultural activites, agriculture, farmer, farmers, paddie, rice, woman, Women, poverty, economics, farming, developmentShingo KimuraCountries: China, People's Republic ofArticle
Original Source: blogs.adb.org

The United Kingdom began its National Healthcare System (NHS) in 1948 with a mission to make healthcare available to all regardless of their ability to pay. Since its creation, the NHS has grown in its capacity to prevent illnesses and improve the mental and physical health of the population.
Numerous local and national organizations support the NHS such as clinical commissioning groups, charities and research institutes. These all compile to create the healthcare system. A general and payroll tax primarily fund the NHS, allowing patients in England to receive NHS services without charge. From emergency to non-urgent cases, healthcare in the U.K. seeks to put patients first by surveying the success of patients' outcomes.
For those "ordinarily resident" in England or those with a European Health Insurance Card, coverage is universal. In fact, in most cases coverage is free. The NHS Constitution states that patients have rights to drugs and treatments when deemed necessary and approved by their physician. Through the NHS's services, primary care, specialized care, longterm care, after-hours care and mental health care available.
What is the Role of the Government?
The Health Act (2006) requires that the Secretary of State has a legal duty to promote comprehensive healthcare services to the public free of charge. The NHS Constitution outlines the rights for those eligible for national healthcare, including access to care without discrimination and prompt hospital care. While the Department of Health supervises the overall health system, the day-to-day responsibilities rest with NHS England. In addition, the local government authorities hold the budgets for public health.
Ensuring Quality and Reducing Disparities
Research shows healthcare quality is worse for those living in poverty in England. The health gap between the rich and poor has widened over the past few years. The more economically deprived an area is, the more quality-deprived those same struggling areas are. Underfunded local services lead to poorer health of the most vulnerable.
Strategies to reduce inequality include monitoring statistics of access and outcomes, particularly for at-risk groups. The requirement to host "health and well-being boards" mitigates local government authorities' relative autonomy in creating budgets for public health in their communities. These boards aim to improve the coordination of local services and reduce disparities.
What is the Impact of COVID-19?
The COVID-19 pandemic makes health inequalities in the United Kingdom more visible. Those who live in the most deprived areas have a higher risk of contracting the virus. Fortunately, citizens have largely obeyed the government's social distancing pleas, limiting the spread of the virus. However, this comes with social and economic consequences for those who were already suffering from inequality.
The weight of the pandemic does not fall evenly on society. Adjusting for age, those who live in poorer areas have faced more than double the deaths compared to those in richer areas. Additionally, research has found that minority ethnic communities have a higher risk of death from the virus. The reasons for this are complicated and research on these issues is advancing. However, discrimination and the resulting lack of socio-economic opportunities for these groups in education and employment can lead to their overall health being disproportionately impaired.
Solutions
To help healthcare in the United Kingdom obtain equal accessibility and quality, acting against the systemic barriers facing minority groups and encouraging overall economic development that will enable healthier living for all is necessary. Increased government support for the NHS and its relating voluntary and community sectors could mitigate the pandemic's devastating effects.
Well Communities is an example of a nonprofit organization in the United Kingdom that empowers local communities to reduce inequalities. By working on the neighborhood level, Well Communities addresses specific concerns in improving local coordination through training and engagement around a themed project. Past projects have promoted healthy eating, exercise, mental health, employment, green spaces, culture and arts.
More than 18,700 individuals participated in Well Communities' Well London activities, representing 35 percent of the population in that neighborhood. The outcome exceeded the targeted goals. Strikingly, 82 percent reported increases in physical activity and 54 percent reported an increase in mental wellbeing. Additionally, 60 percent reported increased levels of volunteering.
These statistically significant changes in the community indicate the value of organizations like Well Communities' work. With more organizations implementing programs like these, there is hope to reconcile the increasing inequalities of healthcare in the United Kingdom.
COVID-19 and its lockdown will deepen inequalities unless the U.K. mounts a great effort. Through much-needed increased government support for the NHS and its relating voluntary and community sectors, the U.K. is working to abolish inequality in healthcare.
– Mia McKnight
Photo: Flickr
The post Healthcare in the United Kingdom appeared first on The Borgen Project.
Original Source: borgenproject.org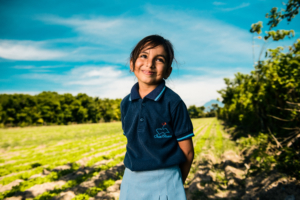 Mexico is in the southern area of North America. It is a beautiful country famous for its cuisine and tourism. However, the country is continuing to address several challenging poverty issues in Mexico.
Obesity Problem
Of all the challenging poverty issues in Mexico, obesity and the related health risks are the most common. The January 2020 OECD (Organization for Economic Co-operation and Development) report states that 72.5 percent of the population is overweight or obese. Poor diet has increased the obesity rate from one in five in 1996 to one in three currently; specifically, 34 percent of adults are morbidly obese. Childhood obesity has increased from 7.6 percent in 1996 to 15 percent in 2016.
Subsequently, diabetes-related hospitalizations occur at a rate of 249 per 100,000 people. Also, heart disease mortality is currently at 27.5 percent.
The OECD's main concern is the accessibility of healthy foods for low-income households. The report recommends healthy lifestyle investment policies to restore health care resources, that the obesity pandemic is currently draining. A 20 percent calorie reduction has the potential to save as much as MXN$1.99 million per year in health care costs. Additionally, reduction of taxing sugary drinks and high-calorie non-essential foods would likely improve obesity rates.
Poverty Eradication
The next most challenging poverty issue in Mexico is that a large number of its population is in poverty. Of the 129.2 million citizens, an astronomical 52.4 million people are living in poverty and 9.5 million are living in extreme poverty.
For the year 2020, the government has mapped out a plan to address the complex poverty issues in Mexico. Specifically, devoting MXN$470,626 million to 25 ministry programs and trusts to reduce the poverty rates in the nation. Some programs will receive more funding than others, with 60 percent of the overall budget allocated for local government and pensions. The Well Being Ministry plans to distribute MXN$ 126.7 million for pensions to 6.8 million elderly and MXN$11,600 million to people with disabilities.
Health Insurance Problem
Another poverty issue in Mexico is health insurance coverage. With 89.3 percent of the population with health insurance coverage, the total out-of-pocket expenses are typically 41 percent.
The Health Ministry plans to distribute MXN$79,900 million to health care for marginalized communities through the Seguro Popular program. In 2018, this program reached 52.8 million people that Mexico's Social Security Program did not cover. Seguro Popular provides primary and secondary care through state-run facilities. The goal is to reach as many uninsured citizens as possible, especially those over the age of 50, who now rely on institutions that the Secretary of Health manages.
The Elephant in the Room
The most challenging poverty issue in Mexico is the immigration of refugees from the Northern Triangle of Central America (NTCA) which consists of three countries: El Salvador, Guatemala and Honduras. Some 500,000 desperate people have taken the perilous 541-mile journey to flee the violence there only to find more violence en route.
In a heroic effort to help meet these poverty issues in Mexico, Doctors Without Borders maintains a large presence. Mobile clinics patrol the network of freight rail lines, dubbed La Bestia, that runs the length of Mexico from the border of Guatemala all the way north to the United States border. Migrants risk their life and limbs to jump the trains and shorten their trip to the United States. In the past, men typically used the railway, but women, children and sometimes entire families are increasingly using the route.
Besides the railways, and in many cases collaborating with the Ministry of Health, Doctors Without Borders maintains a presence across Mexico. Clinics for migrants and refugees exist at the northern border in Tijuana; the eastern border in Nuevo Laredo, Reynosa and Matamoros; Coatzacoalcos on the gulf coast; Mexico City in the central-lower peninsula; Chalchihuitan and Tenosique in the lower peninsula; the Norte, Centro and Tierra Caliente regions of Acapulco; and Guadalajara on the western side of the upper peninsula.
The clinics provide food, medical and psychological care, occupational therapy, referrals for social assistance, legal advice and employment. Treatment for travel-related injuries and illnesses among the migrants and refugees run the gamut from respiratory infections, skin infections, foot injuries, injuries from falls and physical and psychological violence. In Mexico City, Doctors Without Borders runs a safe shelter specifically for victims of extreme violence and the Acapulco clinics have shifted focus to emergency response and treatment for victims of sexual violence.
Despite the challenging poverty issues in Mexico, the country is making real progress to ensure that its citizens get health care and opportunities that will help them rise above the fray. People should commend the Mexican government and the Mexican Health Ministry for their accomplishments and continued work under such difficult circumstances.
One way U.S. citizens can make a difference is to contact congressional leaders and voice a desire for an improved relationship between Mexico and the United States. An improved relationship will address poverty issues in Mexico through foreign aid.
– Lorna Kelly
Photo: Flickr
The post Challenging Poverty Issues in Mexico appeared first on The Borgen Project.
Original Source: borgenproject.org