In a world where technology is increasingly taking over mundane human tasks like capping toothpaste tubes, completing sentences, managing inventory and even driving, automation has played a huge role in the workplace economy by helping cut down human input on repetitive tasks.
It is estimated that office productivity loss due to employee time spent on administrative tasks (that can be easily automated) costs nearly $5 trillion annually, and roughly 69 workdays are spent doing such tasks. For gig economy workers and independent professionals who earn money based on the time they spend producing results-oriented work, this loss in productivity translates directly into decreased incomes.
This and many other reasons compelled Gaurav Tripathi, a graduate of IIT-Bombay, to set up Superpro.ai – a platform that helps independent professionals save time and earn more money by using artificial intelligence and automation to help perform time-consuming, yet simple tasks such as scheduling consultations, collecting payments, sending email reminders for follow-ups, generating invoices and sorting and collecting data, among others.
Gaurav says Superpro's value proposition is that it substantially helps independent professionals increase their billable hours. It also gives them access to analytical tools that provide insights on how professionals can maximise their productivity, improve their performance and grow their business faster – stuff that was previously only available to big corporates.
"We combine nearly eight to nine tools that professionals would have required to offer their services, into one, and save them a lot of precious time which they can spend on billable tasks," says Gaurav, in an interview with YourStory.
The platform, in addition to backend automation and analytics, allows professionals to create their own professional page that highlights their expertise and services – starting with a video message that it asks its users to shoot and upload. It gives businesses wanting to get in touch with professionals listed on Superpro several contact points within the platform, without ever revealing their personal information such as emails or phone numbers.
Most of the 'solopreneurs' on the platform use it to offer video-based services such as consultations, webinars, coaching, live courses, and training, among others.
An screengrab of Superpro.ai's platform
ALSO READ
[TechSparks 2020] PolicyBazaar CEO on why COVID-19 has been 'the mother of all wake-up calls'
COVID-19 accelerating the 'future of work'
Due to the COVID-19 pandemic, there has been a significant increase in the number of people coming online to look for work, and geographical boundaries have blurred between those offering services and those needing them.
Gaurav says he has seen an uptick in the number of professionals on Superpro over the last couple of months too – more than 1,000 people are now offering services ranging from music and dance lessons, to live cooking classes, on the platform.
"Where earlier professionals were able to sell their services only in their neighbourhood or their cities or towns, geographical boundaries have now expanded. We had someone recently sell piano lessons to learners in the US, so no longer do people have to stay confined to their geographical location," he adds.
Users have to spend not more than two minutes to get set up on the platform, which comes pre-loaded with a host of software and applications that enable video calling, payment collection, email automation, etc.
"Professionals can start delivering without any investment – they don't need to buy subscriptions, websites. Their only investment is their laptop or their mobile phones," Gaurav quips.
The sign-up and the services are free for Superpro users – the startup only takes a small cut of the money they make, when they start making it.
"We get paid when you, a Superpro user, gets paid," he says.
The startup, founded in August 2019 by Gaurav and his co-founders Vijay Goel, Vivek Kumar, and Sagar Ramteke, earns over Rs 5 lakh, annually. Superpro.ai, which has been incubated by SOSV is currently looking to raise $500,000 over the next one month.
Edited by Anju Narayanan
Original Source: yourstory.com
Twice each year, every U.S. state except Hawaii and Arizona transition from daylight saving time (DST) to standard time and back again.1 Yet, the research is quite clear that meddling with time, and therefore sleep, has negative effects on your health.
DST was first introduced in 1918 when it was called "fast time."2 The law was signed by the president to support the war effort. It followed a similar initiative in Germany that went into effect in 1916.3 After the war ended, the law was repealed and then reinstated during World War II.4 Three weeks after World War II ended, the law was again repealed.
By 1963, Time magazine called the resulting state of confusion a "chaos of clocks."5 Nearly 20 years after the end of World War II, DST was restored under the Uniform Time Act.6 This standardized when DST would begin and end, and gave states the option to stay on standard time year-round.
In 1973, Congress determined DST should be observed all year, but this was again changed in 1974 when the clocks were moved forward in the spring and fell back an hour in the fall.7 In 1986 the time officially changed at 2 a.m. on the first Sunday in April and the last Sunday in October.
The date in the fall changed in 2005 to the first Sunday in November in response to lobbying from the golf, barbecue and candy companies, which wanted more daylight during the evening hours to accommodate Halloween night and the traditional passing of sugar treats.8 The current dates and times have remained unchanged since 2007.
Long-Term Health Effects of Daylight Saving Time
Part of the risk posed by DST is that it can shrink the average amount of sleep an adult gets by up to 20 minutes during transitions.9 Chronic sleep disruption contributes to a rising number of people who are obese.10 Dr. Chris Winter, author of "The Sleep Solution: Why Your Sleep Is Broken and How to Fix It," explains how sleep is an integral part of your eating patterns by affecting the hormones ghrelin and leptin:11
"Appetite in general is often not the body requesting food; it's the body anticipating food. When your body knows you eat lunch around 12:30 p.m. or so every day, it anticipates and prepares for the meal.
These two hormones are intimately associated with sleep, which is part of why when we're not sleeping well, we tend to overeat. It's a tight hormonal balance and daylight-saving shifts can absolutely throw it off."
A lack of sleep may also raise the risk you can experience a fatal accident. Dr. Beth Ann Malow from Vanderbilt University Medical Center and colleagues published a commentary reviewing large epidemiological studies that document these negative health effects.12 Malow commented on their findings:13
"People think the one-hour transition is no big deal, that they can get over this in a day, but what they don't realize is their biological clock is out of sync. It's not one hour twice a year. It's a misalignment of our biologic clocks for eight months of the year.
When we talk about DST and the relationship to light, we are talking about profound impacts on the biological clock, which is a structure rooted in the brain. It impacts brain functions such as energy levels and alertness."
Another team of researchers published an analysis of the effect daylight saving time has on a spectrum of diseases.14 They gathered data using a population-based, cross-sectional analysis from an insurance claim data set of over 129 million patients in the U.S. and Sweden.
They evaluated the effect shifting time by one hour twice each year had on hundreds of age- and sex-specific health conditions. Their data confirmed past research results that heart attacks,15 accidents,16 mental health concerns17 and immune-related diseases18 increase during the time shift.
The analysis also revealed several surprises. For instance, it showed an increase in substance abuse in men ages 41 to 60 near DST.19 They also found immune-related disorders that had not been associated in the past with daylight saving time occur more often in the first week following the spring DST shift.
The analyses revealed a higher number of complications during pregnancy and childbirth, and increases in renal failure.20
"To the best of our knowledge, we are the first to report the DST-related RRs [relative risk] of disorders involving the digestive system (such as noninfective enteritis and colitis), which rose three percent after the spring DST shift in females over 60 and six percent in males under ten."
Your Suprachiasmatic Nucleus Is Involved
Your body runs on an internal clock known as your circadian rhythm. When you mess up this internal clock, your cells are exposed to an unusual amount of stress. Many of the health conditions attributed to the biannual time change are because these internal clocks are not easily reprogrammed and are synchronized to a 24-hour cycle of light and dark.21
Another system in the body responsible for regulating your internal clock is located in the hypothalamus and called the suprachiasmatic nucleus (SCN).22 It functions through hormonal and chemical signals to synchronize your internal clock, which in turn regulates your sleep-wake cycle and has an effect on the regulation of other physiological activities.
These activities include your core body temperature, neuroendocrine function, memory and psychomotor activity.23 The SCN is made up of multiple circadian oscillator neurons that function a little like a pacemaker.
Although your body uses several environmental cues to regulate your circadian rhythm, the most important is your exposure to light. Your SCN produces an electrical output using a specific rhythm in response to light.24 Aging and sleep deprivation will have a negative effect on the electrical amplitude of your SCN, which is essential for optimal behavioral and physiological mechanisms.
There's growing evidence suggesting your SCN contributes to cognitive performance and overall health. When there's a negative impact on this 24-hour rhythm it increases your risk for depression, sleep disorders, neurodegenerative disease and cancer.25
Since your SCN responds to light, disruption in light exposure can trigger negative health effects. As the Earth rotates, your body clock adjusts to light changes, including seasonal change.26
However, the sudden adjustments that come with time changes in the spring and fall are what researchers believe triggers the increased incidence of heart attack, stroke, traffic accidents and a higher number of injuries.
Fred Turek from Northwestern University directs the Center for Sleep and Circadian Biology and says this about a one-hour time change twice a year: "You might not think that a one-hour change is a lot. But it turns out that the master clock in our brain is pretty hard-wired."27
Data Don't Support Daylight Saving Time
One of the reasons given for keeping DST, despite strong evidence it has negative health effects, is the potential it may help save energy. However, as this short video demonstrates, while it may have originally reduced energy use in the early 1900s, the cost difference for a single-family in modern times is just $4 each year.
A second argument is that it offers people more sunlight after work to enjoy recreational activities. Theoretically, this may lead to more physical activity and better health. However, a study published in 2014,28 which gathered data from people living in Colorado, Utah, New Mexico and Arizona, found it did not make a difference in the amount of time outdoors, but had an effect on the types of activities.
They concluded, "… the potential for DST to serve as a broad-based intervention that encourages greater sports/recreation participation is not supported by this analysis."
Financial losses are also felt in the stock market. An analysis published in the American Economic Review revealed each time the clocks changed there was an impact on the function of the financial markets.29 The scientists believe desynchronized sleep reasonably explained the effect on the market that was different from other Mondays on the two weekends when the time changes.
When a potential $4 savings in energy is compared against the loss of finances, productivity and rising health care costs from injuries and illness, it's apparent moving the clocks in the spring and the fall is not an effective way of managing human and environmental resources.
Experts also disagree about how long it takes your body to recover from the time change. Till Roenneberg is a German chronobiologist who says his studies demonstrate your body's circadian clock never adjusts during DST. In an interview with a reporter from National Geographic, he said:30
"The consequence of that is that the majority of the population has drastically decreased productivity, decreased quality of life, increasing susceptibility to illness, and is just plain tired. Light doesn't do the same things to the body in the morning and the evening. More light in the morning would advance the body clock, and that would be good. But more light in the evening would even further delay the body clock."
Europe Is Ditching DST in 2021
Many Europeans will soon not have to struggle with a biannual time change. March 26, 2019, the European Parliament voted to end DST in 2021.31 The Guardian reported that member states will be allowed to "choose whether to remain on 'permanent summer' or 'permanent winter' time under the draft directive."32
Europeans call DST "summertime" and standard time is "wintertime." This means countries that opted to remain permanently on summertime will make their final adjustments in March 2021. Countries that decide to remain on permanent wintertime will change their clocks for the last time in October 2021.
As more published data establish the negative effects on health, finances and productivity, the tide is beginning to turn in the U.S. with state bills introduced each year that propose changes to DST.33
Tips to Transition When the Clock 'Falls Back'
Until DST is either repealed or remains in place year-round, you'll have to make changes to your sleep schedule twice a year. In this short video I share several strategies to help you fall asleep and to improve the quality of your sleep.
Small shifts in your circadian timing are happening all year since many ignore their body's internal clock, either by necessity to accommodate their work schedule or by choice.
Pushing the limit of your body clock by getting up early and staying up late may not be worth it when it comes to your long-term health. University of Alabama associate professor Martin Young has suggested several natural strategies to help resync your body after a time change, including:34
Wake up 30 minutes earlier on Saturday and Sunday, to minimize the impact of getting up earlier on Monday morning
Go outside in the sunlight in the early morning
Exercise in the mornings over the weekend, in keeping with your overall level of health and fitness
Consider setting your clock ahead on Friday evening, allowing an extra day to adjust over the weekend
I would also add to these recommendations the suggestions from the video above and the following:
Practice good sleep hygiene, including sleeping in complete darkness, checking your bedroom for electromagnetic fields and keeping your bedroom temperature cool enough for optimal sleep. For a full report about how to maximize the quality of your sleep, see "Sleep — Why You Need It and 50 Ways to Improve It."
Optimize your vitamin D level to support your immune function, which is especially important during cold and flu season.
Manage your stress with whatever stress-busting techniques work for you. Consider using yoga, exercise, meditation or Emotional Freedom Techniques.
Eat dinner earlier and pay attention to your diet, making sure you are consuming plenty of fresh, whole foods, preferably organic, and minimal amounts of processed foods and fast foods; keep your sugar consumption low, especially fructose. I invite you to review our optimized nutrition plan to help you develop an eating plan that supports your overall health.
Consider encouraging your legislature to change DST by signing a petition to your congresspersons or getting involved in your state to pass a resolution.

Original Source: articles.mercola.com
Reaching your twenties is an exciting milestone for most as it means you've officially entered adulthood. Along with that milestone comes new responsibilities and worries that we didn't picture when our teenage selves dreamed of turning 21. We imagined our college graduation, moving into our first apartment, and launching our new career. That vision didn't include dealing with student loan debt, taking on a low paying entry-level job, or having to confront that despite spending 4 years in college, you're still unsure how the world of personal finance actually works.
It's easy to dismiss it all because well you're a 20 something, and you'll have plenty of time to play catch up. The reality is that each decade plays an important role in our future financial health. Take the time now to learn about your money and follow the money moves outlined below to put yourself on a path of lifelong financial success and eventual freedom.
Money Moves to Make in Your 20's:
Learn How To Budget
Building a budget doesn't have to be overly complicated or time-consuming. It's actually the first step in putting yourself in control of your finances because it means you know where your money goes each month. The good news is that there are lots of apps and online tools that can make the process a breeze. Consider a system like Mint that will connect to your accounts and automatically categorize your spending for you. The right budgeting tool is simply the one you'll stick with long term.
Pay Off Debt
Debt isn't all bad. It may be the reason you were able to earn your degree, and a mortgage may help you one day buy a home. It can also quickly overrun your life if you aren't careful. Now's the perfect time before life gets more hectic with family commitments to buckle down and tackle any loans or credit card balances so you can be debt-free going into your 30's.
Build a Cash Cushion
The financial downturn caused by the pandemic has reminded the whole world of the importance of having an emergency fund. We don't know what life is going to throw at us and having a cushion can help you navigate the uncertain times. Though it's not all about having a secret stash of cash to deal with the bad news of life (medical bills, car repair, layoff), it can also be about having the cash to seize an exciting opportunity. Having savings gives you the freedom and security to deal with whatever life brings your way – good or bad.
Understand Credit
Your credit score can dictate so much of your life. That little number can play a big role in the home you buy, the car you drive, and even the job you hold as some employers (especially in the finance world) will pull your credit. It's important that you check your credit report and score (also available through Mint), learn how it's calculated, and work to improve it.
Money Moves to Make in Your 30's:
Invest For Retirement
Now that you've spent your 20's building the foundation for your financial life, it's time to make sure you're also tackling the big picture goals like saving and investing for retirement. I typically recommend that clients save 10% to 15% of their annual income towards retirement. That may seem like an insurmountable goal, but starting small by saving even 1 to 3% of your salary can make a big difference in the future. Also, make sure to take advantage of any matching contributions that your employer may provide in your retirement plan. If, for example, they offer to match contributions up to 6%, I would try hard to work towards contributing at least 6%.
Buying Your First Home
Buying your first home is a top goal for many, but it also seems to be getting increasingly more difficult especially if you live in a major city. The most important steps you can take is to improve your credit score, pay down high-interest debt, and be aggressive about saving for a down payment. Saving 20% down will help you qualify for the best loan terms and interest rate, but there are still home loans available even if you aren't able to save that much. Just be realistic with your budget and what you can afford. Don't let a lender or real estate agent determine what payment will fit into your budget.
Be Covered Under These Must-Have Insurances
You've spent the last several years building your savings and growing your family. It's now crucial that you have the proper insurance coverage in place to protect your assets and your loved ones. Life and disability insurance are top of the list. Life insurance doesn't have to be expensive or complex. Get a quote for term-life that will last a set number of years and protect your partner and children during those crucial years that they depend on you. Disability insurance protects your income if you become sick or injured and are unable to work. Your earning ability is one of your biggest assets during this time, and you should protect it. This coverage may be offered through your employer, or you can request a quote for an individual policy.
Invest in Self-Care and Well Being
Mental health is part of self-care and wealth. Most people don't talk about how financial stress and worry affect their overall health. When you can take care of yourself on all levels, you will feel healthier and wealthier, and happier. But it is not easy. It takes work, effort, awareness, and consciousness to learn how to detach the value in your bank account or financial account from your self-worth and value as a human being. When you feel emotional about your money, investments, or the stock market, learn ways to process them and take care of yourself by hiring licensed professionals and experts to help you.
Money Moves to Make in Your 40's:
Revisit Your College Savings Goal
As your kids get older and prepare to enter their own journey into adulthood, paying for college is likely a major goal on your list. Consider opening a 529 plan (if you haven't already) to save for their education. 529 plans offer tax advantages when it comes to saving for college. There are lots of online resources that can help you understand and pick the right plan for you. Visit https://www.savingforcollege.com. This is also a great time to make sure you're talking to your kids about money. Give them the benefit of a financial education that you may not have had.
Get Aggressive with Retirement Planning
Your 40's likely mark peak earning years. You'll want to take advantage of your higher earnings to maximize your retirement savings especially if you weren't able to save as much in your 20's and 30's. Revisit your retirement plan to crunch the numbers so you'll be clear on what you need to save to reach your goal.
Build More Wealth
You've arrived at mid-life probably feeling younger than you are and wondering how the heck that big 4-0 got on your birthday cake. We typically associate being 20 with being free, but I think we've got it wrong. There is something incredibly freeing about the wisdom and self-assurance that comes with getting older. You've proved yourself. People see you as an adult. Your kids are getting older and your finances are more settled. Now's the time to kick it up to the next level. Look for ways to build additional wealth. This may mean tapping into your entrepreneurial side to launch the business you've dreamed of or buying real estate to increase passive income. Now's also a great time to find a trusted financial advisor who can help guide your next steps and help you plan the best ways to build your wealth.
Revisit Your Insurance Coverage
Insurance was crucial before, but it's time to revisit your coverage and make sure you're protected especially if you decide to launch a business or buy additional real estate. This is also where a financial advisor can help you analyze your coverage needs and find the policies that will work for you.
Consider Estate Planning
Estate planning (think wills, trusts, power of attorney) isn't the most fun / exciting topic. It involves imagining your gone and creating a plan for the loved ones you leave behind. It is also often overlooked by adults in their younger years. It's easy to assume estate planning is something the wealthy need to do. It really comes down to whether you want to decide how your life savings will be managed or if you want a court to decide. It's also crucial for parents with children who are minors to select a guardian and have those uncomfortable conversations with their family members about who would care for the children if the worst were to happen. It's also a good time to visit this topic with your own aging parents and make sure they have the proper documents and plans in place.
Whether you're in your 20's, 30's or 40's, it can be easy to put off planning your finances especially in the middle of a pandemic. Most of us are busy, and it's easy to tell yourself that you'll have time to work on a goal in the future. Commit to setting aside one hour each week or even each month to have a money date and review your finances. Don't let yourself reach a milestone birthday (30, 40) and regret not being farther ahead. Follow these money moves now to seize control of your financial future.
The post Money Moves to Make in Your 20s, 30s, and 40s appeared first on MintLife Blog.
Original Source: blog.mint.com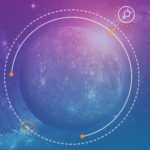 What is Mercury Retrograde?
Just the thought of Mercury Retrograde makes us nervous, doesn't it? So much legend and lore is connected with the mishaps that reportedly take place during Mercury Retrograde that it's necessary to sort out what actually does and doesn't happen here. So, let's separate fact from fiction about this infamous time period, which actually occurs three to four times every year.
First of all, Mercury Retrograde lasts for several weeks, including a "shadow period" that starts when the planet "stations", or stands still, until it returns to the sign and degree of the zodiac where it initially slowed down to change directions. The sign and house that Mercury is transiting, and the things that they rule, will point to the areas of our lives that tend to be highlighted.
For example: if Mercury's in Taurus, it could highlight real estate, if it's in Scorpio, taxes and insurance. If it's in Aries, how we put ourselves out in the world, if Pisces, our mystical connections and psychic ability. You get the picture.
To refine this a little further, a Taurus Mercury Retrograde taking place in your second house would highlight banking, savings, and investments. But, if it's in the fourth house, it probably points to issues relating to land and your home.
Planets don't really move backwards, however, they just appear to do so. Nevertheless, this phenomenon does cause changes in human affairs until the period ends. Whether a planet changes to direct or to retrograde motion, we humans know that something is about to happen!
Wondering how this Mercury Retrograde is going to affect you? Talk to one of our Astrology Psychics today to learn more!
What Effects Does it Have?
Because Mercury rules spoken and written communication, it's true that misunderstandings can take place. Verbal and written messages frequently give a different impression than what was intended. Devices ruling communication go on the blink. Phones, computers, anything with a lot of little parts, can go haywire and need to be repaired. Travel plans may need to be modified. Even important conversations can be affected.
In general, we have a tendency to misunderstand situations, and what we think we want during Mercury Retrograde frequently changes as soon as Mercury stations direct.
Mercury Retrograde Do's and Don'ts
So, what should we do, and not do, during a Mercury Retrograde?
Do: double-check fine print on any contract you are signing. Ask as many questions as you need to in order to fully understand what's going on.
Do: take time to gather information for a project you plan to start later.
Do: reach out and get back in touch with contacts you made in the past relating to your career.
Do: review and reflect on who and what you want as part of your life, and reconsider taking up with acquaintances you've left behind, after careful consideration, of course.
Do: get back in touch with old friends and lovers for the purpose of understanding what you offer each other, and either "close" or go forward, accordingly.
Now for some don'ts:
Don't: move impulsively to a new location without thoroughly researching the area and cost. If possible, wait until Mercury goes direct to actually sign the mortgage or lease, and make the move itself.
Don't: make a new romantic commitment, or get married during a Mercury Retrograde. Don't decide to break up or get divorced. Wait a few weeks and see if you still feel this is necessary.
Don't: buy high ticket items, especially if they are communications devices or vehicles. You stand a good chance of getting a "lemon."
Don't: decide on a new career path, school, friend, or lover without waiting a few weeks until Mercury is direct. You may or may not still think it's a good idea to go forward at that time. It's not bad to gather information, or get acquainted with a person or place, just don't commit until the retrograde period has cleared.
Mercury Retrograde Shadow Period
There's more to a retrograde than just the time the planet spends in reverse, there's also the pre and post-retrograde periods, also known as the shadow periods. In the case of Mercury Retrograde, the shadow periods last about two weeks each. While not as potent as the actual retrograde itself, you can still be affected by the shadow periods, so it's important to know when they're going to hit, and fortunately, they're easy to calculate.
To start, you'll need an ephemeris, which is a chart that details the movement of the planets throughout the given year by degrees and signs. You can purchase them in various lengths of time, from one year, all the way to out to the next 8,000 years. Next, locate the end date of the Mercury Retrograde in question to discover what sign and degree Mercury will be at when it ends, then find the date previous to the end of the retrograde when Mercury was in that same sign and degree, and you will know when the shadow period for Mercury retrograde begins. The same rule applies to calculating when it's shadow period ends, except in reverse. This time, look at what sign and degree the retrograde begins in, then go down your ephemeris to find the next time in the year Mercury will be at that sign and degree, and you will have the exact end date of that Mercury Retrograde post-shadow period, and the true, official end of Mercury Retrograde.
Mercury Retrograde Self-Care
How do we make the most of the retrograde energies? A great thing to do during Mercury Retrograde is to simply rest more. Do something recreational. Take a minimally planned get-away trip and keep a sense of humor about delays and changes.
Go back and review your journals. Record your dreams. Think about where you've come from and where you'd like to head. Actually, finish that project that you started and left hanging, if it's something that is important to you.
Benefits of Mercury Retrograde
Believe it or not, this infamous period really does have some advantages! It is a great opportunity to fine-tune documents of all kinds. It's a great time to revise anything that you've previously done. This can even include intimate relationships, so take time out to think and talk with your partner about what you'd like to see happen in the future. Just don't implement those big changes for a few weeks!
And What of 2020?
The final Mercury Retrograde this year takes place October 13- November 3 and Mercury will trace backwards through Scorpio and Libra. Think inheritance, taxes, sexuality, shared resources, intimate partnerships, beauty, and beauty rituals.
So, relax, and have a peaceful and positive Mercury Retrograde!
Astrology plays an important role in your day-to-day life. The planets are responsible for your moods, experiences and more, which is why you should get a psychic astrology reading. Our astrology psychics can calculate your natal chart and tell you about the important dates in your life (past, present, and future) that will massively impact you.
Find an astrology psychic or learn more about astrology readings.
About California Psychics
California Psychics is the most trusted source of psychic readings. We have delivered over 6 million discreet and confidential psychic readings by phone since 1995. More than a prediction, we are your guide for life's journey. Serenity, happiness, and success are just a phone call away. With over 400 psychics online to choose from, you're sure to find the best psychics for you. Call one of our trusted and accurate psychics today! Confidential and secure, real psychics, accurate predictions, 100% guaranteed.
The post Mercury Retrograde Guide appeared first on California Psychics.
Original Source: californiapsychics.com
Launched in 2014, StoryBites is a weekly feature from YourStory, featuring notable quotable quotes in our articles of this past week. This special series of compilations focuses on India's COVID-19 struggle (see last week's post here). Share these quotes and excerpts with your networks, and check back to the original articles for more insights.
"How you handle a crisis truly defines your brand and shapes how people perceive you." – Salonie Ganju, Matrix
"Hard times are only the other side of good times." – Chetana Ravi, 'Unbound'
"Catastrophes instigate people to look for ways to protect themselves in the event that another one occurs." – Gopal Balachandran, ICICI Lombard
"Our brain is not wired to see risk. The younger you are, the more you are wired not to see risk." – Tapan Singhel, Bajaj Allianz General Insurance
Also ReadPandemic Heroes: Bengaluru teenagers distribute sanitary napkins to women in slums
"With COVID-19, we are seeing imagery demand shift even faster away from drones and airplanes to satellites." – Hemant Mohapatra, Lightspeed India
"The need of the hour for the furniture brands is to develop an active supply chain response plan to alleviate risk and mitigate the disruptions that the coronavirus outbreak has caused." – Sidhant Lamba, Fabrento
"Since people love to celebrate with full flair, it won't take a lot of time for them to get back to the big fat Indian wedding." – Ankita Asthana, WeddingNama
"Unlike other businesses, there is a clear V-shaped recovery in the agriculture sector as farmers are being more open to adopting new-age technologies and practices to keep their farming cycle running." – Shivendra Singh, Barton Breeze
Also ReadAgritech startups leveraging the golden opportunity in COVID-19 times
"While the pandemic is a temporary scenario, it appears that hyperlocal delivery services are here to stay for a long time."" – Saahil Goel, Shiprocket
"The pandemic has moved logistics companies to get ready for a digitally connected and integrated supply chain." – Vishal Sharma, DB Schenker
"There is likely to be a strong preference for office spaces that undertake proper measures to contain the virus spread like screening, sanitation, air filtration, and social distancing." – Sahil Vachani, MaxVIL
"While the rules of quarantining will need to be adhered to, workplaces will benefit by developing various lines of defence against infection." – Sumit Nadgir, Hicare
"There has been development in how technology can help in space and facilities management." – Amrita Chowdhury, Gaia
"The current paradigm has extended many creative working professionals an opportunity to relocate to isolated regions of the country and beyond." – Narayan Mahadevan, BridgeLabz
Also ReadIn a barter system initiative, this club in West Bengal offers masks and sanitisers in exchange for used plastic and plants
"UPI has garnered tremendous momentum especially during the pandemic – 149 crore transactions, a record-breaking number, was undertaken in the month of July alone." – Dilip Asbe, NPCI
"The entire lending and financial ecosystem need to support MSMEs with agile credit solutions for a macro-economic impact." – Prashanth Ranganathan, PayU Finance
"Farmers are essential service providers as they feed the nation. They are also very vulnerable during disruptive events, such as the ongoing pandemic." – Sendhil Kumar Natarajan, WayCool Foods
"During this period many countries, including the UK, Singapore, Italy, Malaysia, etc. have offered loan moratoriums of different kinds targeting specific borrowers." – Chaitra Bharadwaj, Merican Consultants
"Bootstrapping and being self-sustainable was always applicable to start in the pre-COVID-19 era, but it is even more relevant today." – Monica Mehta, Wadhwani Foundation
Image credits: Dr Nimrat Kaur
Also ReadYS Learn: How entrepreneurs' anxiety and moods affect teams and what they can do to bring in productive behaviour

"There will be an increasing need for companies to integrate customer journeys, tech, remote work, and gig models into their business process." – BV Naidu, StartupXseed Ventures
"Cross-functional training for all employees helps maximise collaboration and efficiency." – Amit Khetan, AfterFirst.com
"COVID-19 has replaced all travel-based distractions. It has suddenly enriched our lives with plenty of time. The change in behaviour [of consumers] is palpable and there is a clamour for the significant." – Sivakumar Sundaram, BCCL
"People should run their businesses with care whether times are good or bad by also being softer on the environment." – Jyoti Narula, Joe Shu
"Without sufficient attention, our fear is that this risk is creating a 'lockdown generation,' that could feel the weight of this crisis for many years to come." – Sara Elder, ILO
"Many are experiencing a lack of control, which further adds to their burden, often leading to burnout or experiencing mental fatigue." – Puroitree Majumdar, YourDOST
Also ReadDettol BSI partners with Wipro GE Healthcare to train COVID-19 frontline workers
"Co-morbidity causing lifestyle diseases and pandemics tell us to place more emphasis on disease prevention." – Sajeev Nair, Vieroots
"Maintain an inner strength and mental balance to take one step at a time and face each day with gratitude for what you have." – Geetika Dayal, TiE Delhi-NCR
"Take breaks from TV and social media and establish a mindfulness practice, like meditation." – Saurabh Mehta, TiE Ahmedabad
"If nothing else, this time has shown us that we can survive the very worst, but life is too short. The virus can strike any moment and take a loved one away." – ElsaMarie D'Silva, Safecity
YourStory has also published the pocketbook 'Proverbs and Quotes for Entrepreneurs: A World of Inspiration for Startups' as a creative and motivational guide for innovators (downloadable as apps here: Apple, Android).
(Edited by Kanishk Singh)
Want to make your startup journey smooth? YS Education brings a comprehensive Funding Course, where you also get a chance to pitch your business plan to top investors. Click here to know more.
Original Source: yourstory.com