Peet's Coffee raises $2.5 billion in an IPO despite the coronavirus pandemic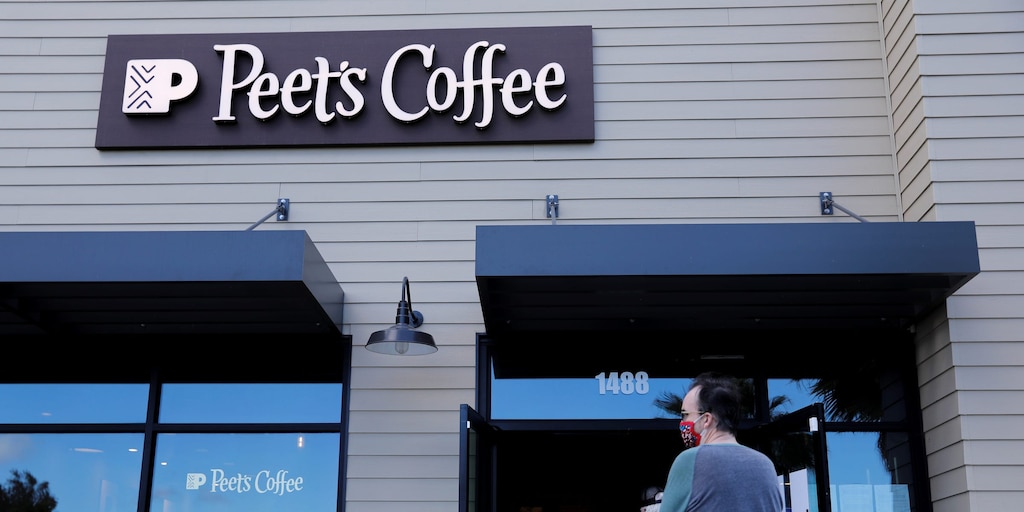 REUTERS/Mike Blake
Peet's Coffee raised $2.5 billion in its initial public offering, one of the largest this year despite the coronavirus pandemic.
The company announced its IPO plans just 10 days ago.
Shares of Peet's Coffee surged as much as 17% in its first day of trading.
Read more on Business Insider.
A bet that coffee could withstand a pandemic and ensuing economic downturn has paid off for the European investment firm responsible for Peet's Coffee, Krispy Kreme, and Keurig.
JDE Peet's BV, carved out of JAB Holdings, said Friday it raised $2.5 billion, or 2.3 billion euros, in its initial public offering. The company is selling about 71.4 million shares, or 14% of the business, at 31.50 euros per share. See the rest of the story at Business Insider
NOW WATCH: How waste is dealt with on the world's largest cruise ship
See Also:
US weekly jobless claims hit 2.1 million, bringing the 10-week total to more than 40 millionEconomists expect another 2.1 million Americans filed for unemployment insurance last week5 charts show how the coronavirus crisis has dwarfed the Great Recession in just 2 months

Original Source: feedproxy.google.com
Visited 436 Times, 1 Visit today