Trump's $400 weekly boost to unemployment insurance won't increase benefits for jobless Americans anytime soon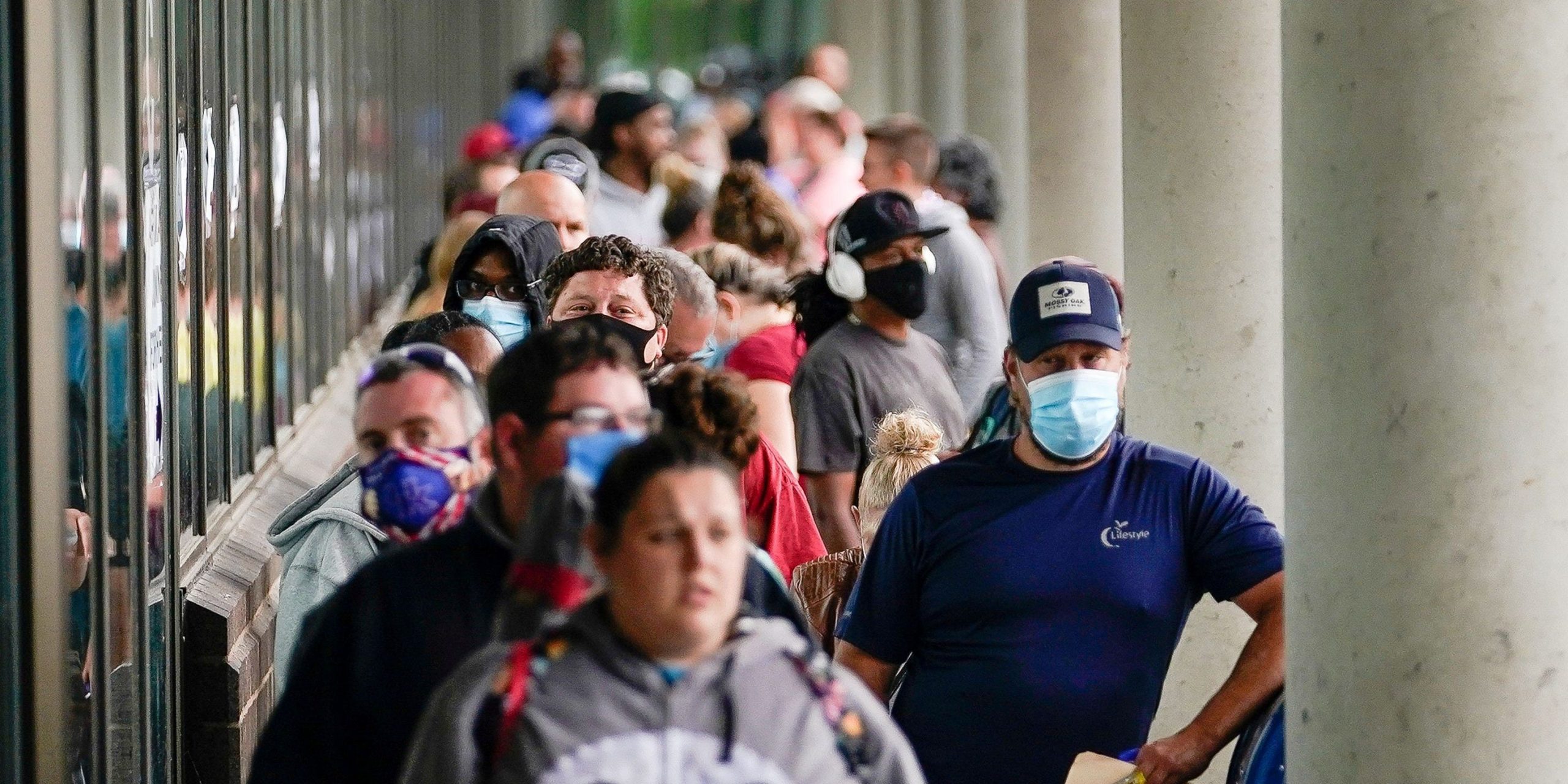 JIM WATSON/AFP via Getty Images
President Donald Trump signed an executive action on Saturday to enact a $400 weekly boost to state unemployment benefits, a cut from the $600 level it once was during the coronavirus pandemic.
But a closer look at the text of the order reveals the administration is actually setting up a "lost wages" program.
"This is outside the UI system entirely," said Michele Evermore, a national unemployment expert, adding it could take months for overwhelmed states to design.
Governors are being ordered to work with the Federal Emergency Management Agency (FEMA) in order to set up the benefit system, and distribute benefits alongside existing state systems.
Visit Business Insider's homepage for more stories.
President Donald Trump signed an array of executive actions on Saturday to bypass Congress and implement economic relief measures on his own.
Among them was a $400 weekly supplement to federal unemployment insurance through December 6. Trump claimed the relief would reach Americans in a "very rapid" manner, but neglected to say how.See the rest of the story at Business Insider
NOW WATCH: How billionaires got $637 billion richer during the coronavirus pandemic
See Also:
How $600 unemployment benefits to jobless people helped rescue the American economyHere's how the abrupt end of the $600 federal unemployment benefit will wreak havoc on jobless AmericansTrump indicates support for renewing boosted unemployment insurance payments, says he wants to 'get funds to people so they can live'

Original Source: feedproxy.google.com
Visited 346 Times, 1 Visit today